Getting out and about in the fresh air and exploring the countryside is one of my favourite things to do. And something I don't think I do enough of. Partially because I don't really have the right outwear for the English weather half the time! There's something about the fresh air, the nature and the quiet of it all that just makes me super relaxed and happy.
Last weekend I went to visit a friend who has not long moved to Hertfordshire. If you've never been before there's no end of gorgeous countryside and stunning little villages. We spent a lot of time outdoors exploring surrounding areas and Ashridge forest. One thing I learned fast was it's not a place for trainers and thin jackets.
Let's be honest the English weather Is pretty unpredictable. And staying both warm and dry when your on a countryside walk at this time of year can be a challenge. That's where lighthouse clothing comes in.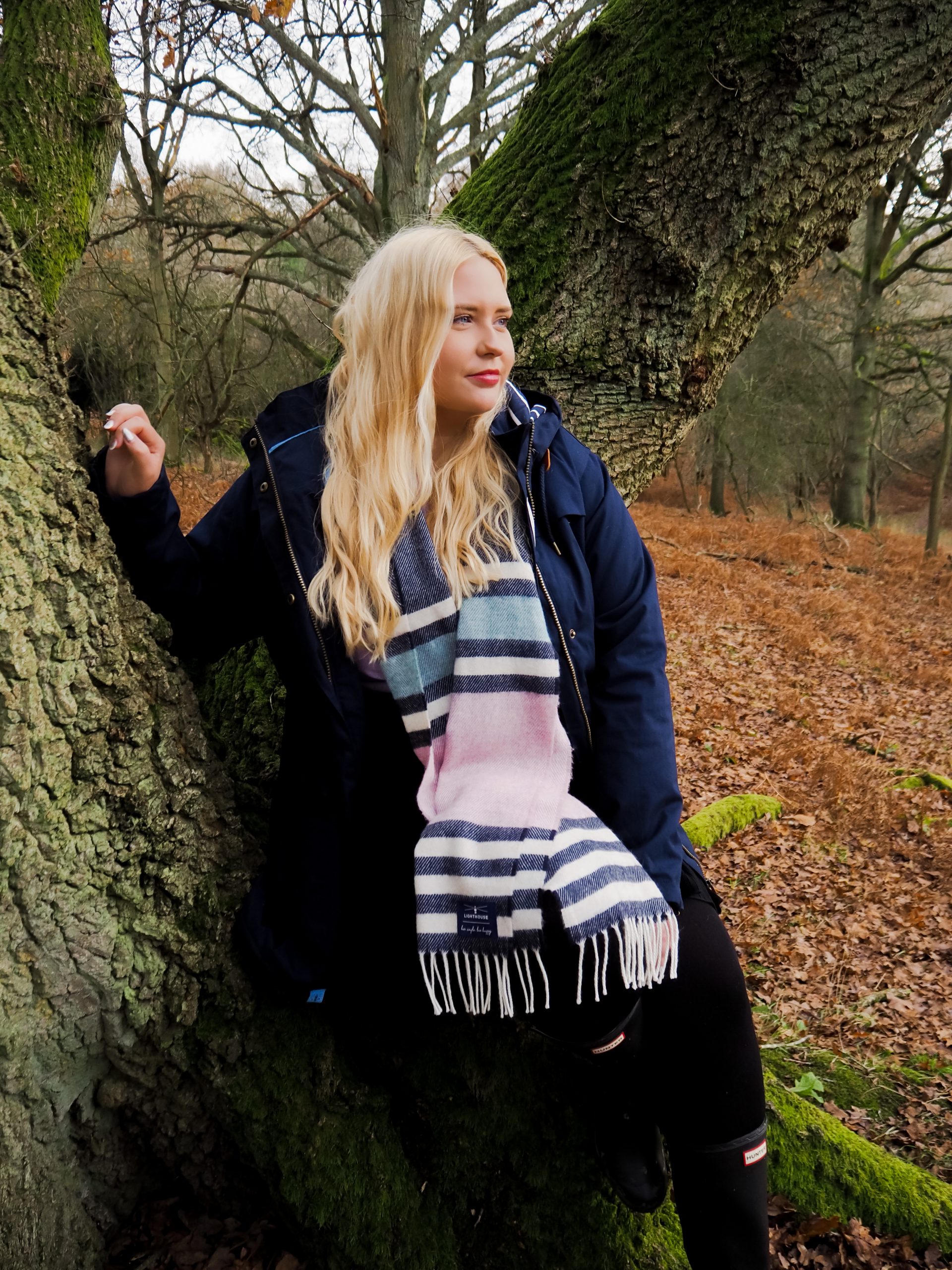 When Lighthouse clothing first contacted me I was over the moon! Their collections were absolutely gorgeous and I was super excited to work with them. I honestly couldn't wait for my parcel to arrive!
Lighthouse is based in Ireland, Belfast to be exact. They definitely know a thing about the unpredictable rainy weather and make their products with that in mind. All whilst staying super stylish at the same time. Practicality and style, what more could you want?!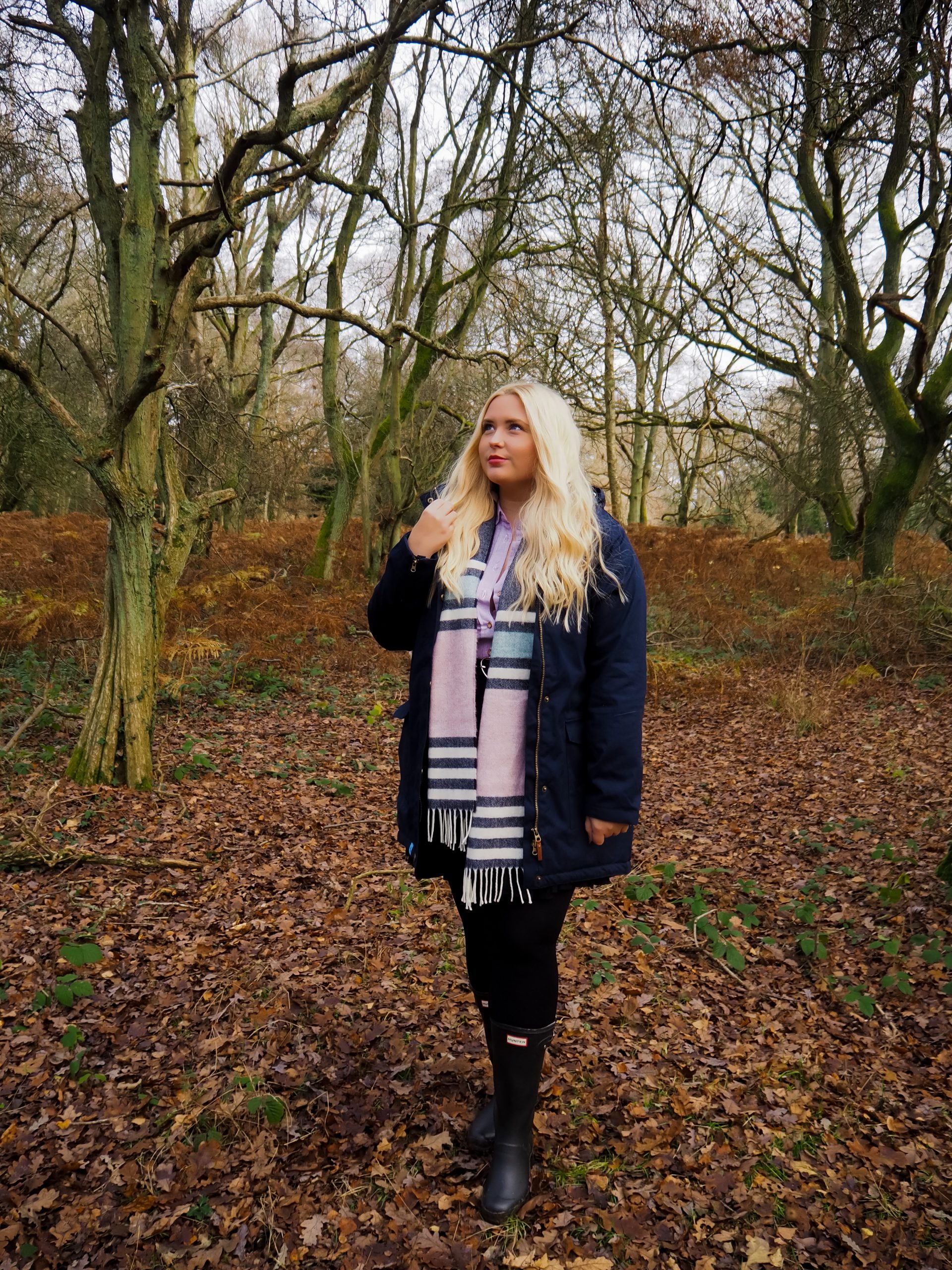 Alanna Coat In Night Sky
I'm often a little sceptical about coats that claim to be waterproof and will keep you warm so I was interested in testing the Alanna coat from Lighthouse out. What better way to test it out than a wonder through the woods on a cold winters day? I have to say I was not disappointed. Luckily we managed to get these shots while it was dry but when the rain did hit the coat did exactly as it said it would. It actually kept me dry and warm at the same time!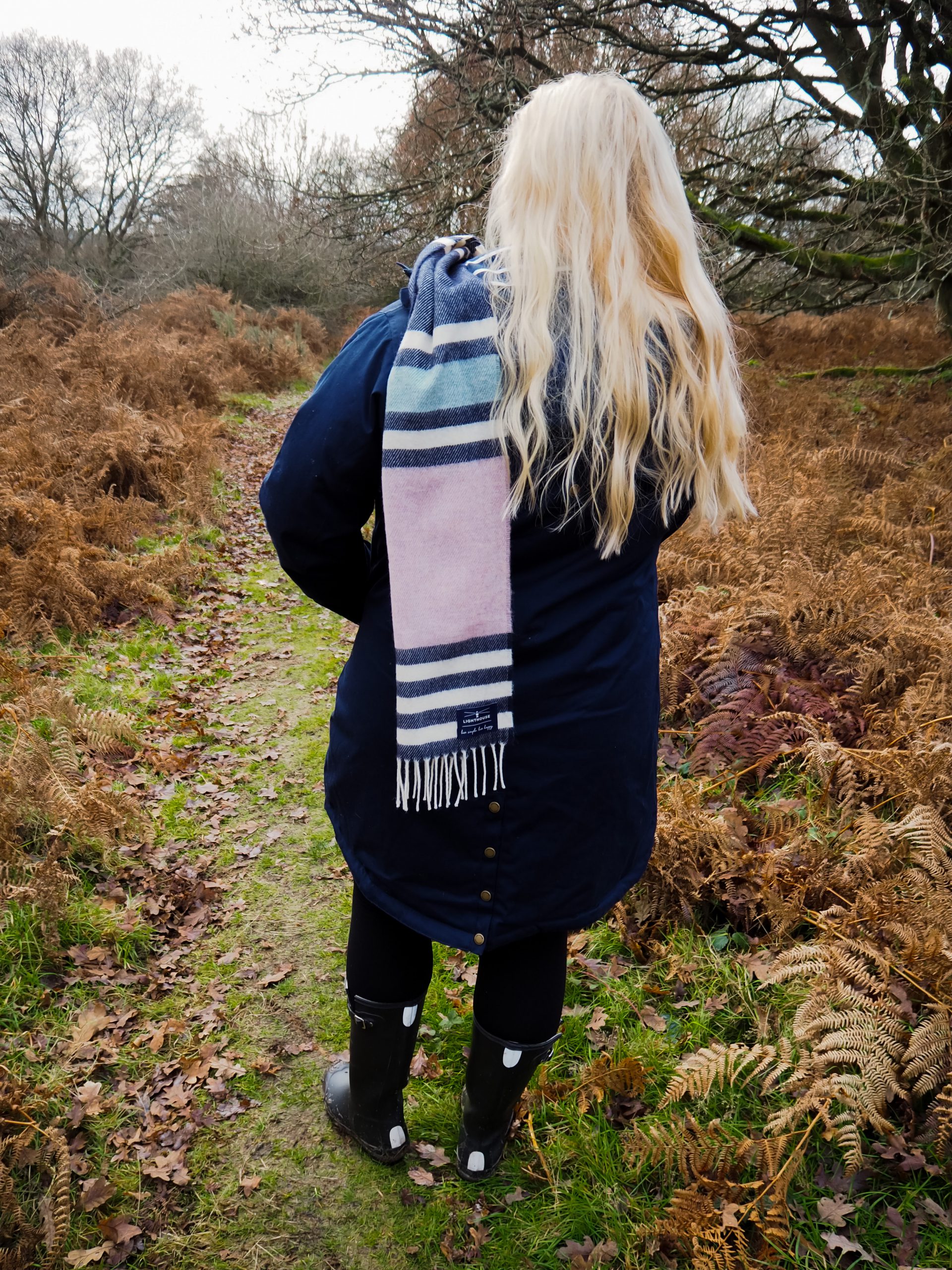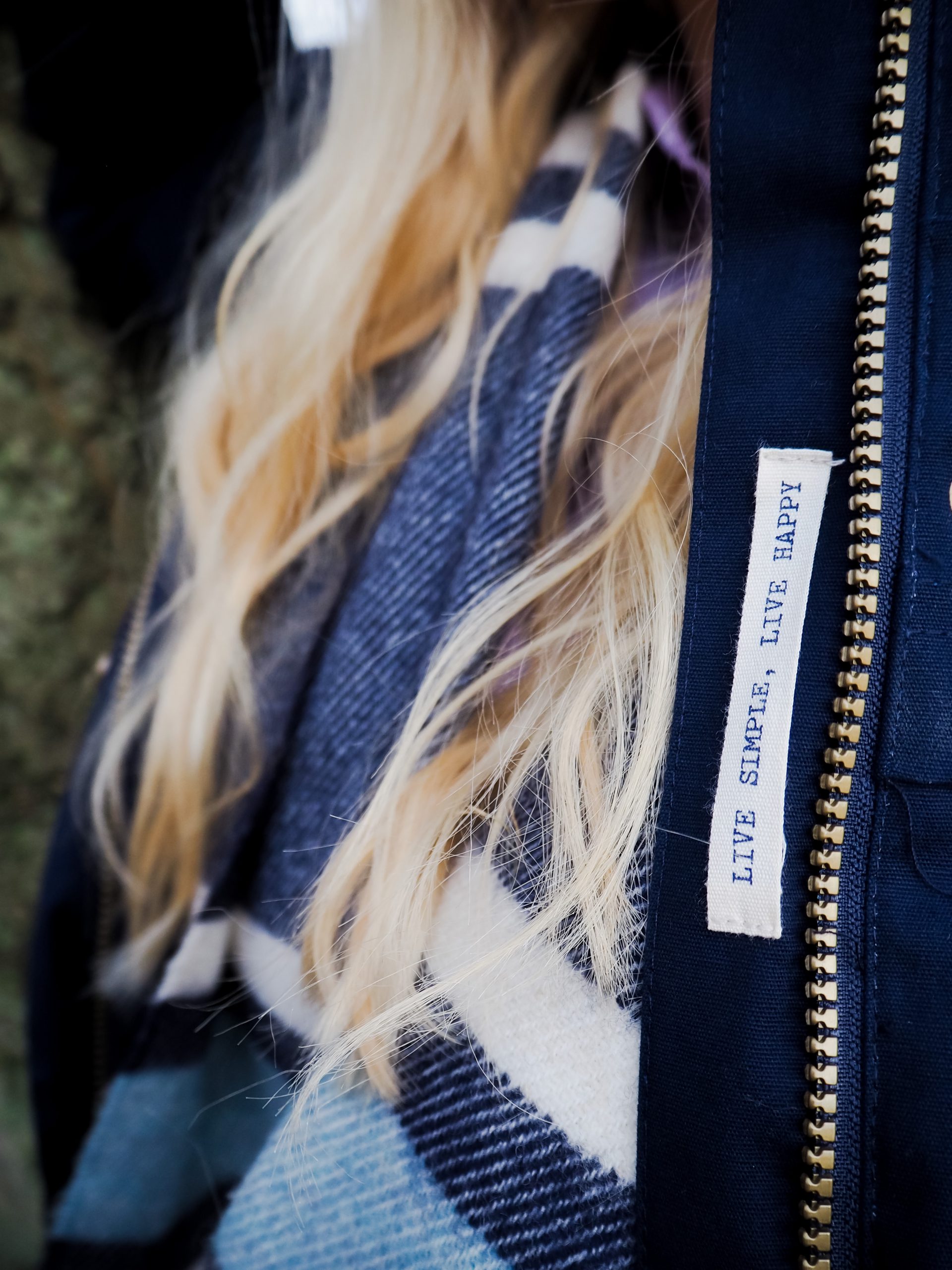 The Alanna coat is made of 100% cotton that is coated in Teflon. Inside the coat you'll find that it is lined with a gorgeous soft jersey in a cute navy stripe pattern.
It has insulated padding that helps keep you super cosy and dry no matter how rainy or windy it is! And even has a detachable hood for those lucky days when there's no rain!
Something I didn't have until receiving this coat from Lighthouse Clothing was a warm and waterproof jacket that also looked gorgeous and fashionable. Now I do and I've not stopped wearing it since it arrived!
Ocean Shirt In Grape Chambray
The ocean shirt in grape chambray is the most gorgeous colour and has the most flattering fit. Personally I like my shirts to come a little oversized, or In this case a boyfriend fit. I find them much easier to style than tailored shirts. It sits beautifully and can easily be styled in so many ways!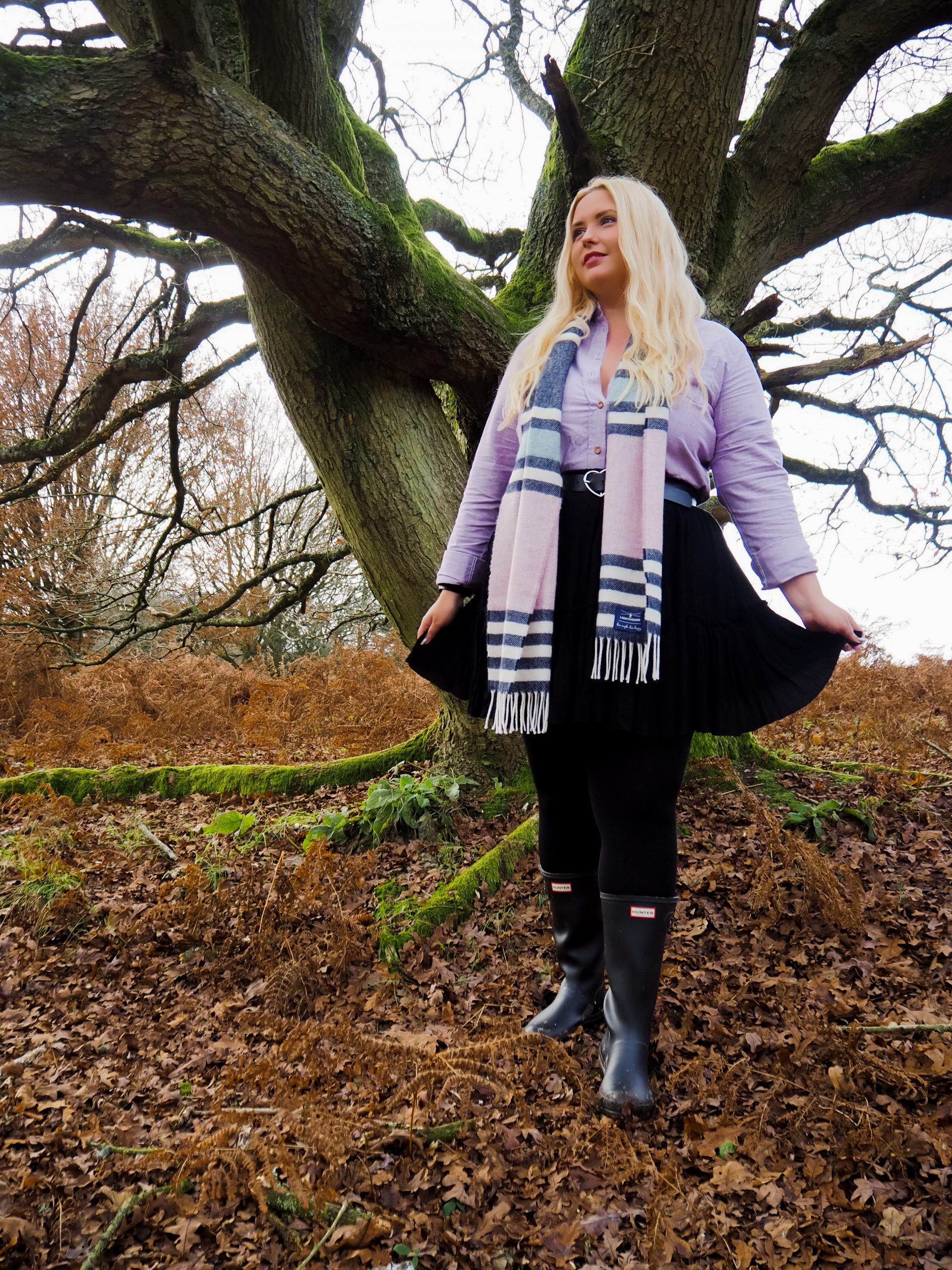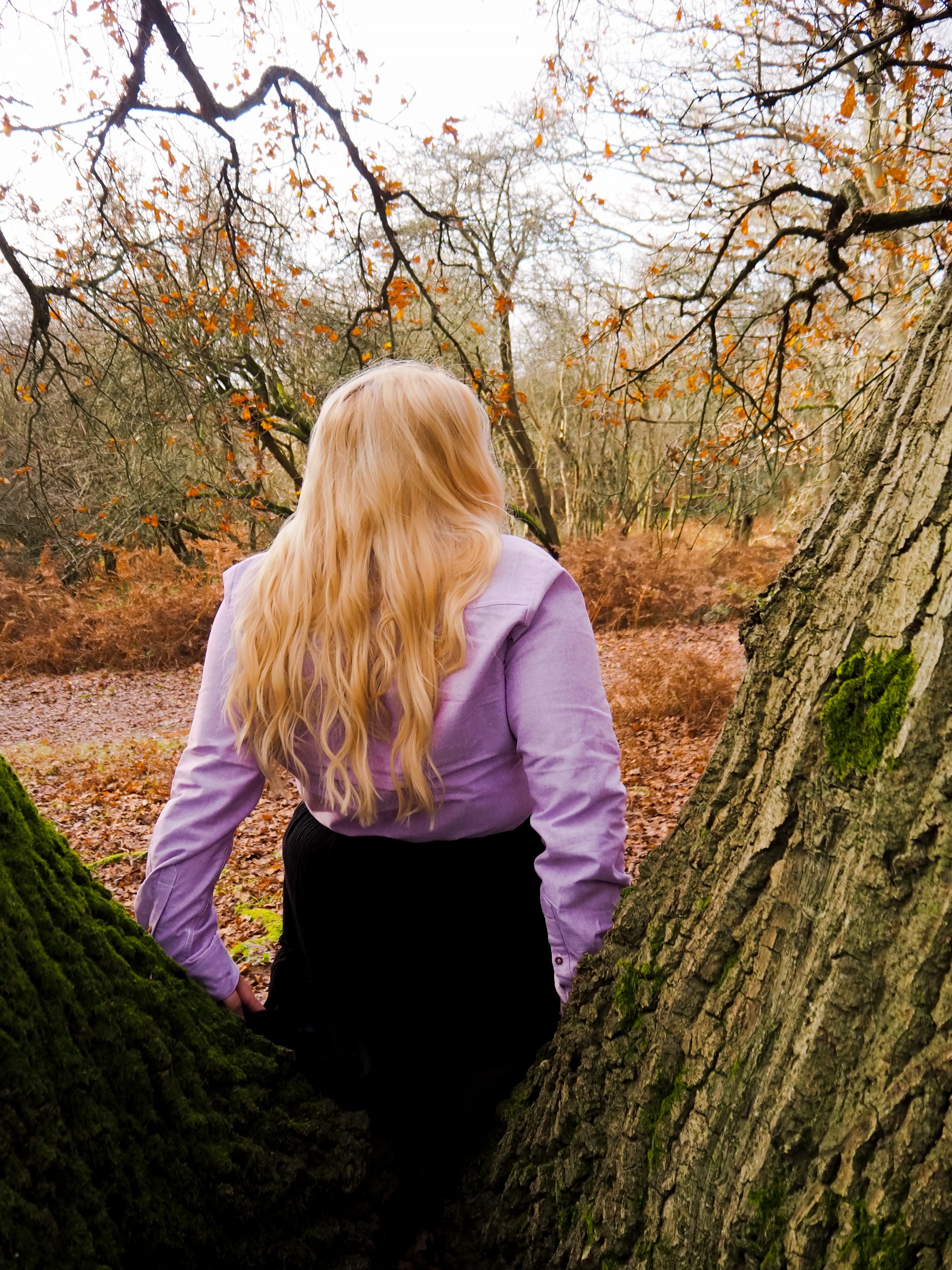 At the weekend I styled it with a mini skirt, fleece tights, trusty wellies, Merino wool scarf and Alanna coat. It went perfectly with every piece and I can't wait to wear it again as I'll get so much wear out of this shirt. I think It's the perfect balance between casual and dressy. So you can easily wear it during the day for a casual look or dress it up in the evening!
Every little detail of the shirt is thought through, from the lighthouse buttons, to the gorgeous colour matched logo on the pocket.
Merino Wool Scarf In Lilac Dusk Blue Stripe
Last but not least the Merino wool scarf was incredibly soft and kept me super cosy in the brutal weather of Hertfordshire at the weekend. I fell in love with the colours on this scarf instantly, it was so me. The colours matched perfectly with the Ocean shirt, an the Alanna coat - how could I not wear them together?!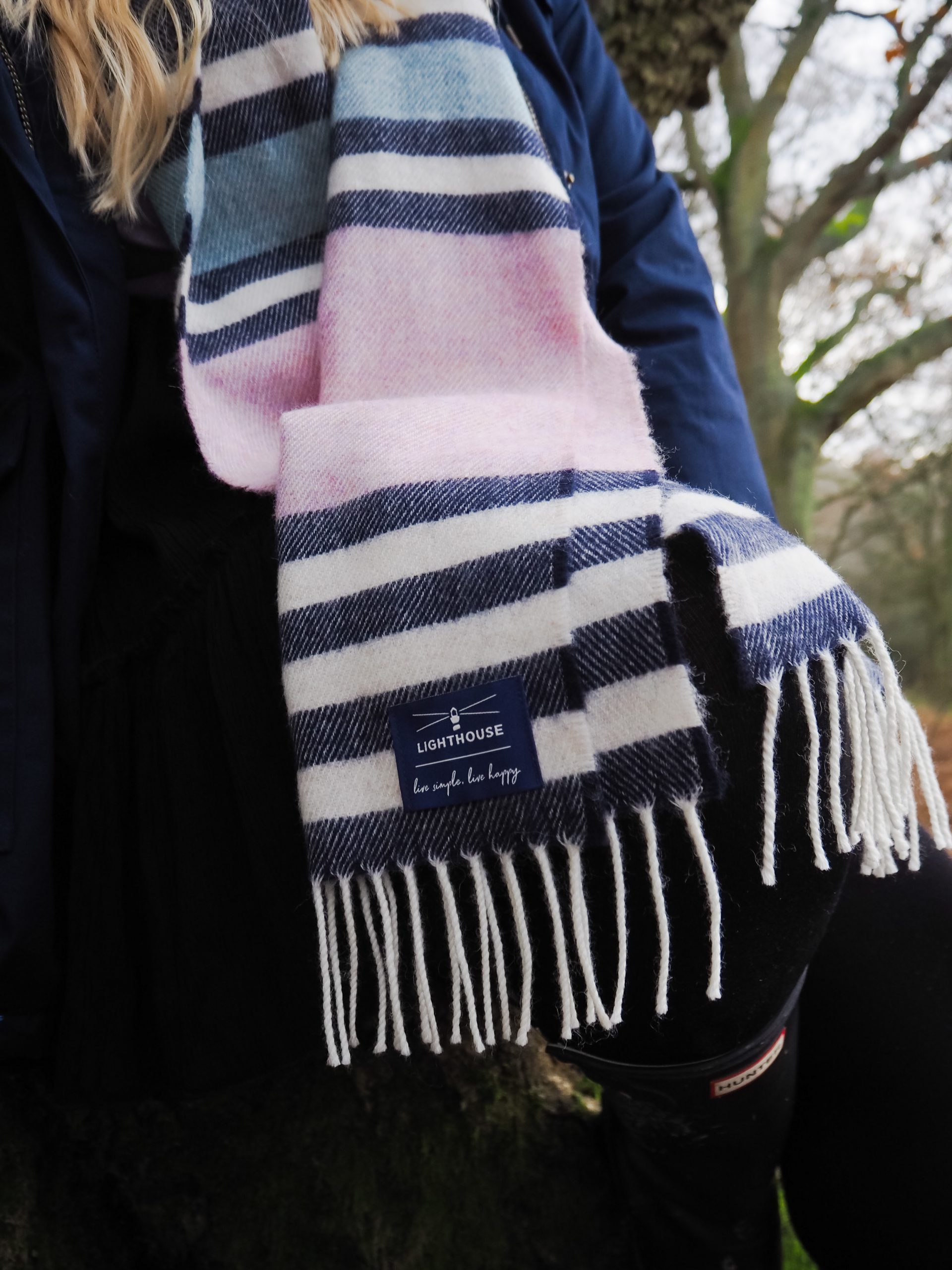 These pieces from Lighthouse clothing made the most perfect outfit for exploring the countryside. They kept me looking fashionable while keep me warm and dry. I have honestly fell head over heels in love with both Hertfordshires gorgeous countryside and Lighthouse clothing.
The guys at Lighthouse really thought through the little details on everything. From the cute logo, to the slogan of live simple, live happy on the coat and the scarf. I cant stress enough about how incredible the quality of each and every piece Is. Its all well made, with the best materials and feel luxurious. Honestly I love everything about Lighthouse clothing and I will definitely be looking to purchase from them in the future!
I can't wait to get out and about in nature now I have the right clothing to do so in the unpredictable English weather!
You can check out the rest of Lighthouse Clothing here.
*This blog post was in collaboration with Lighthouse Clothing. I was gifted items in exchange for a blog post. All words and opinions are honest and my own.