How do you keep your hair so healthy? What products do you use that keep your hair in such good condition? How did you grow your hair so long? Are questions I get ALOT. So I thought I'd come on here and share my fave products for growing long healthy hair!
Obviously I also get my hair trimmed every so often. Honestly I'm not one of those that will go have it done exactly every 6 weeks or so. I just go when it really needs doing and I have the minimum cut off each time.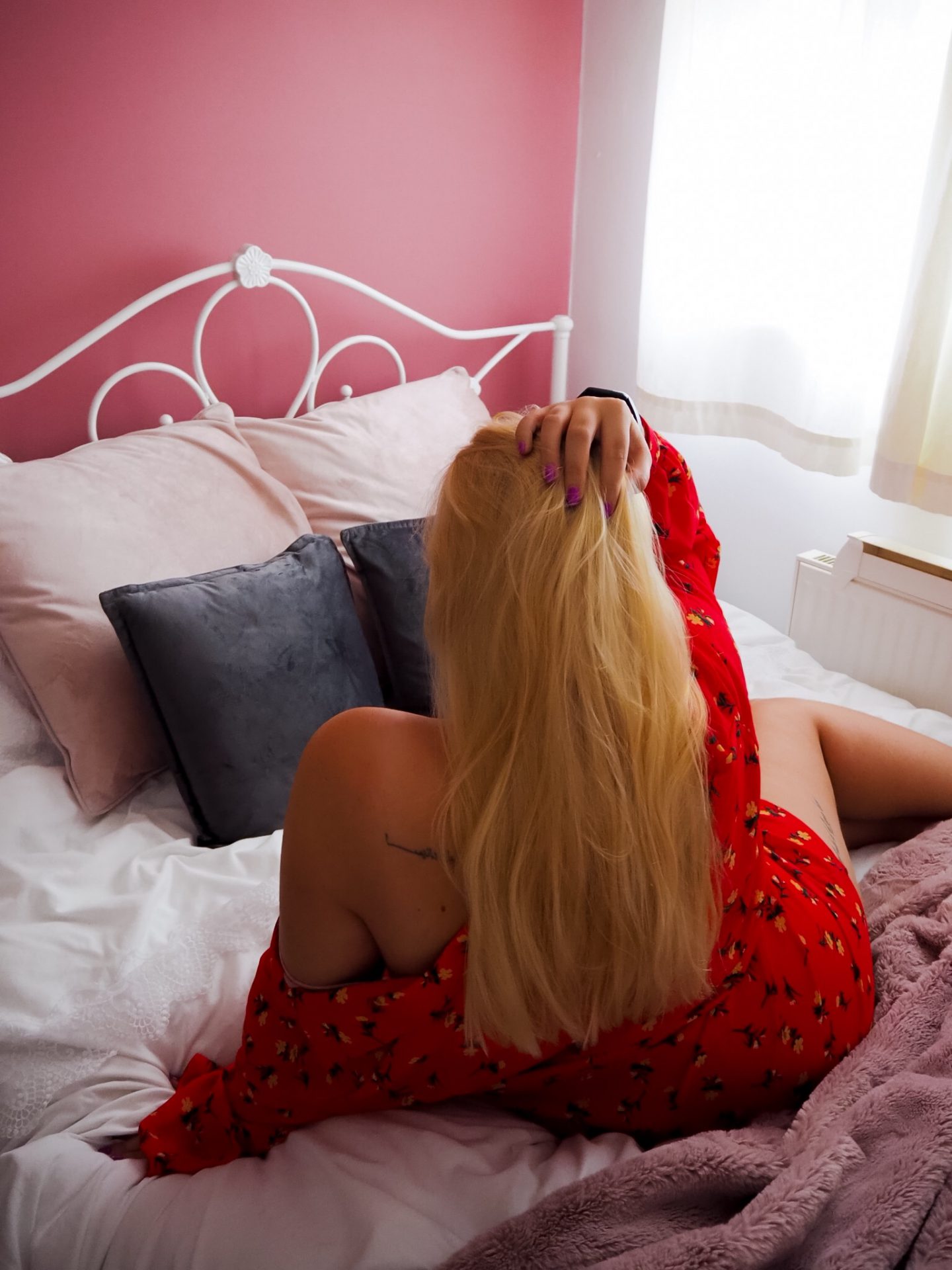 For those who don't really know me a few years ago I completely RUINED my hair. I'd decided I wanted to go brunette. After a few weeks as always when I change my hair colour I decided that I wanted the blonde back. I went from having long healthy hair to hair that has to be cut around collar bone length because it kept snapping off.
Ever since then I have been OBSESSED with keeping my hair in the best condition so that it would grow nice and long again.
Anyway enough rambling – First up on my list of favourite products is –
Lee Stafford Hair Growth Mask
I love everything about this mask. The scent, the way it makes my hair feel and best of all how much it's helped my hair grow! Its deep conditioning, soothing and helps strengthen hair while encouraging hair growth.
I'd recommend this mask even if your not trying to grow your hair. Honestly it improves the condition so much and will have your hair feeling so soft and healthy in no time. I use this mask pretty much every time I wash my hair, between shampoo and conditioner so that it stays in the best condition.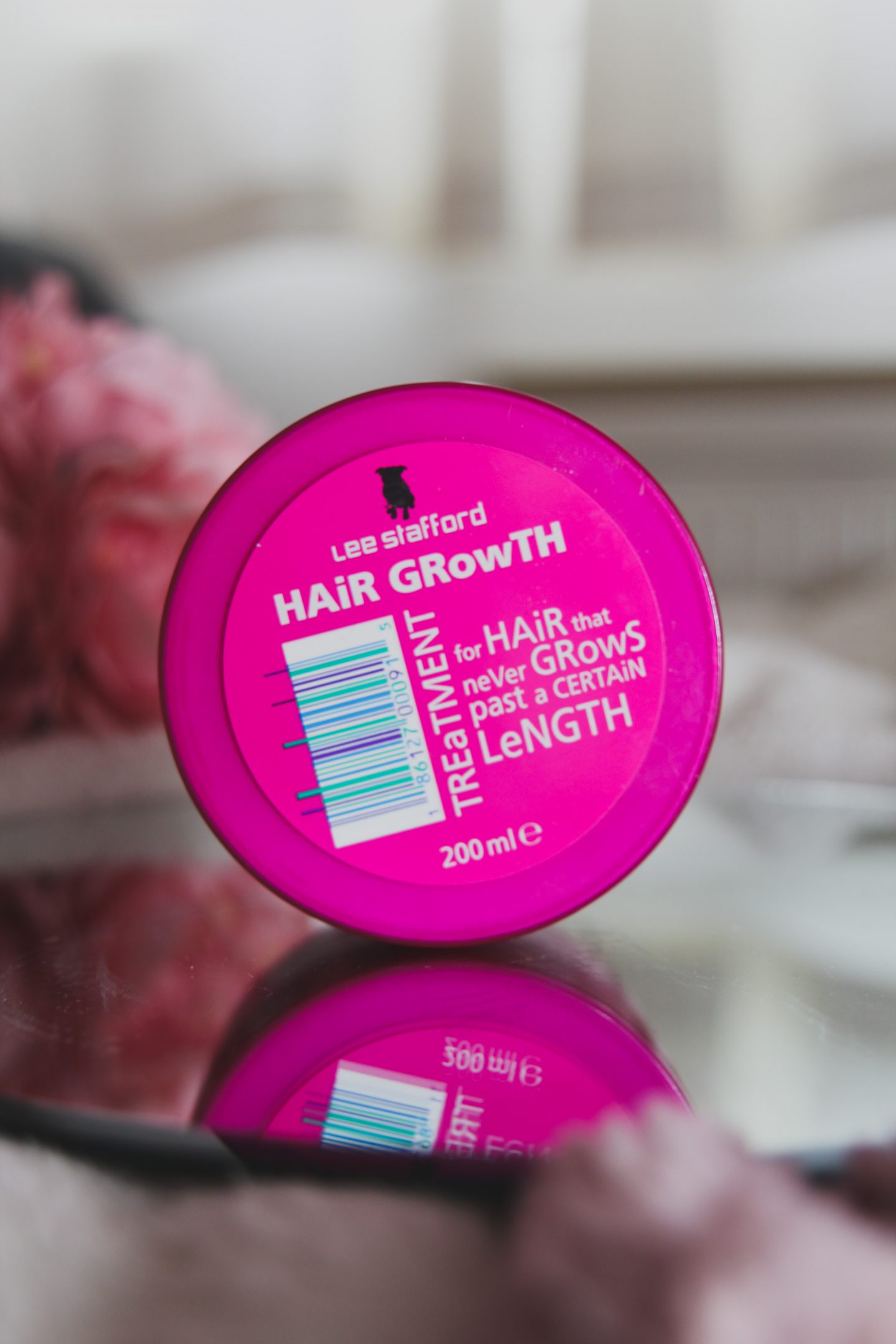 Matrix Keratindose Conditioner
This conditioner was the first product I bought in my journey to healthy hair a few years ago. And it's still a conditioner I swear by today. If your hair is damaged or coloured this conditioner that's full of keratin will help fix it from the inside out. It is incredible at making damaged hair feel nourished and moisturised. If your looking to improve the condition of your hair this is your product.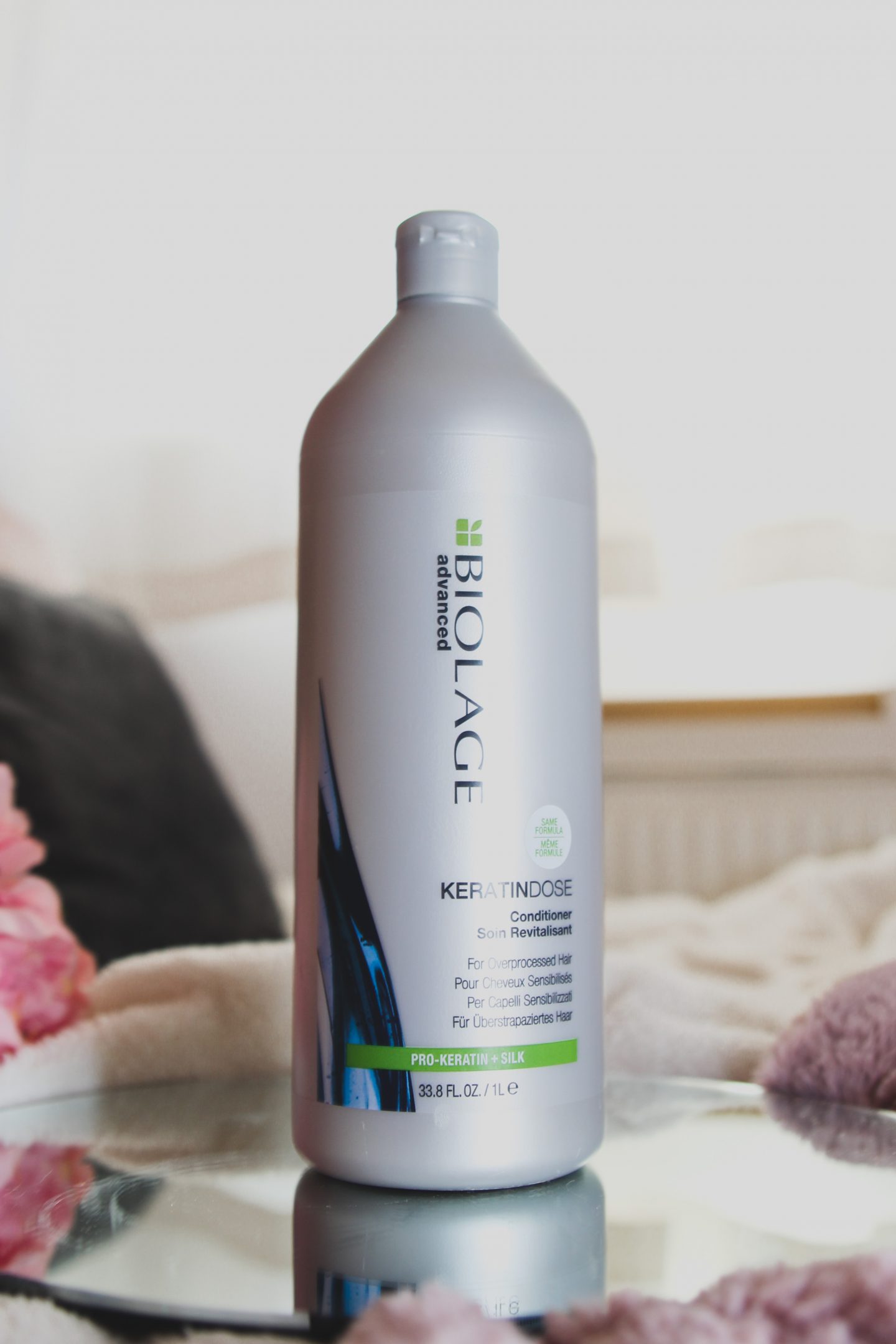 Moroccan Oil Treatment
For years and years I've used some sort of leave in oil on my hair, it gives it that extra bit of care after washing. Moroccan oil is by far by favourite and the only one I find myself constantly going back to. It always keeps my hair feeling silky, shiny and helps keep my hair from knotting. Plus it smells beautiful. I use this after each wash and after styling to keep it feeling soft and smooth.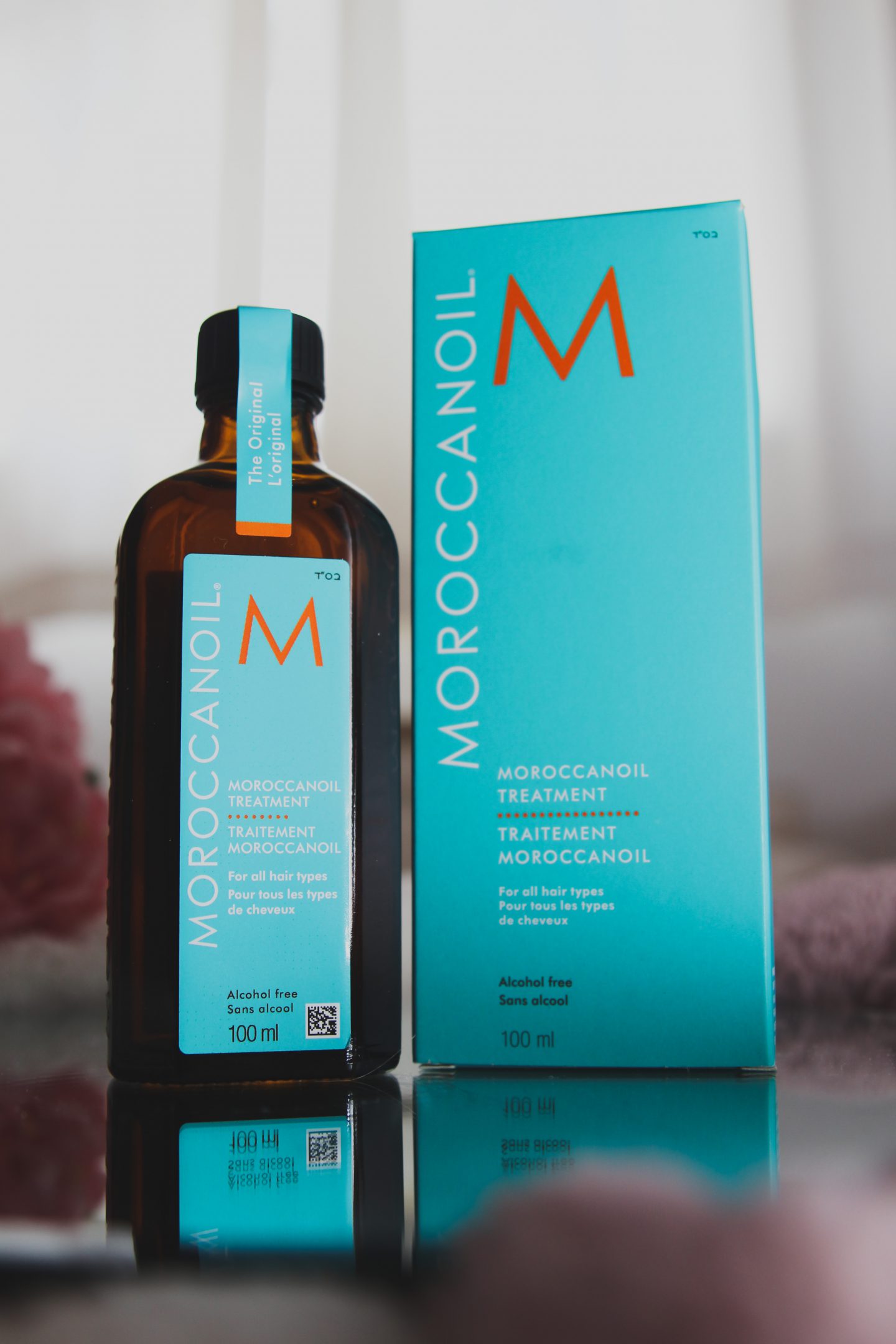 Heat Protection Spray
Without fail I ALWAYS use a heat protection spray. I never use heat on my hair without it. I've become a little weary of damaging my hair with heat ever since I ruined my hair a few years back. So trust me wen I say heat protection spray Is your friend! Toni & Guy or Frizz Ease are possibly the best ones I've come across. But it doesn't really matter what brand you use as long as your using one!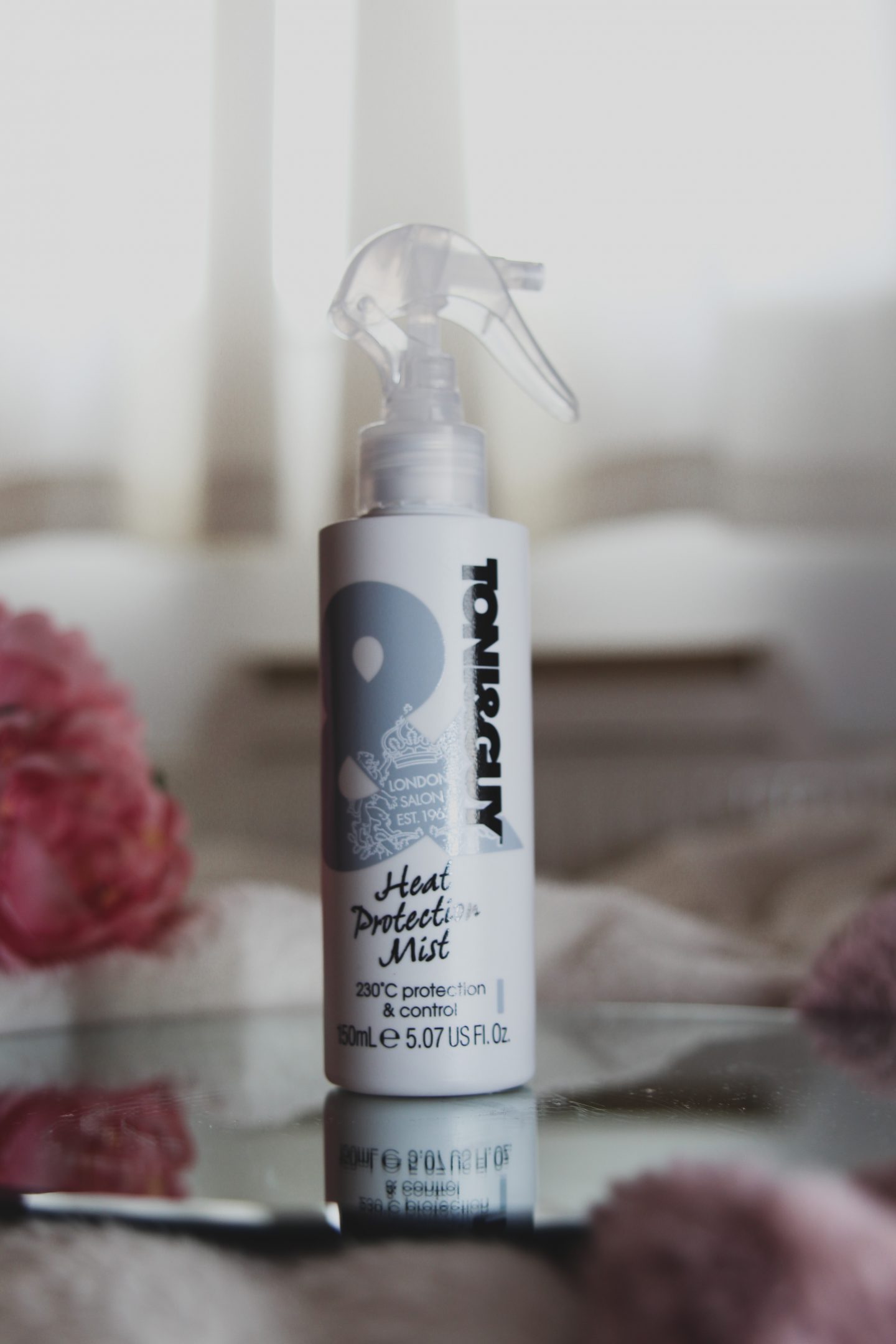 Hello Hair Mask
If your looking for something that's both natural and amazing for you hair look no further than Hello Hair masks. The masks are made in Australia and are packed full of natural oils and ingredients that will make your hair feel amazing. I do a mask every other week to keep my hair feeling super soft, shiny and help with the condition.
I actually did one of these masks earlier this week. My hair was starting to feel a little dry and the results blow me away each time.
You could even leave this one over night for a deeper conditioning treatment. Ask my friends – I recommend these masks to everyone! They are incredible!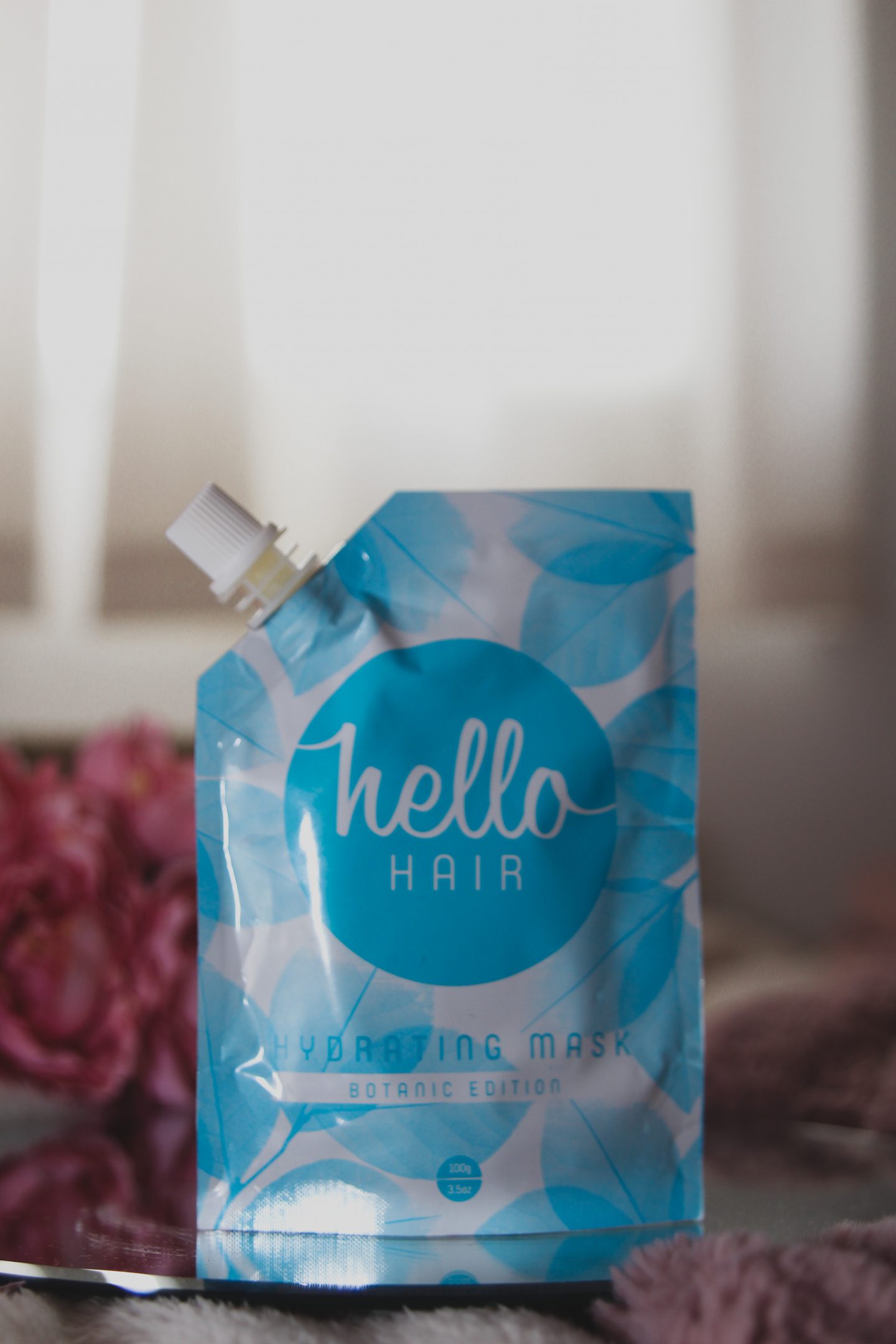 Olaplex No.3 Treatment
Olaplex is something that absolutely fascinated me from the moment I read about it. So naturally I had to give it a try. Its a treatment not a conditioner or a conditioning mask like some other products I use.
I always find that Olaplex works wonders strengthening and smoothing hair. It's particularly good if your hair is damaged as it helps restore and protect hair. I use this monthly or more often if needed, on dry or damp hair before washing. Although it's on the pricier side it's worth the pennies if your hair is feeling incredibly damaged.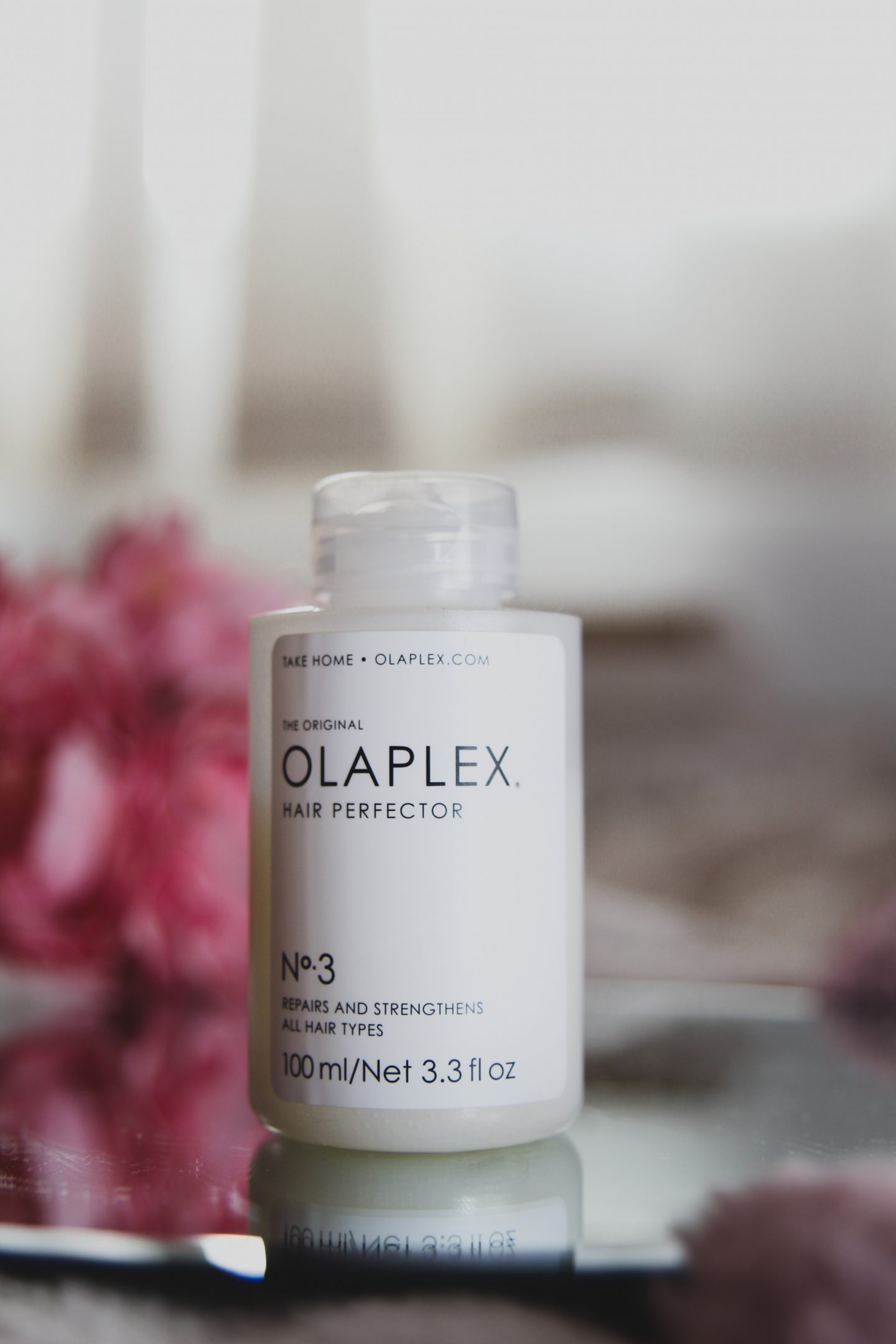 Over the last few years I've used all of these products. Some on and off others religiously but all of them definitely helped keep my hair super healthy whilst I've been growing it.
Growing healthy long hair is a long journey and a lot of it is about keeping your hair in good condition to help it grow. It's about finding what products help your hair and make your hair feel good.
Along with taking care of my hair with these products I don't use too much heat on my hair, I often let it air dry.
What are your favourite products to keep your hair growing and healthy? I'd love to know, so please let me know in the comments below!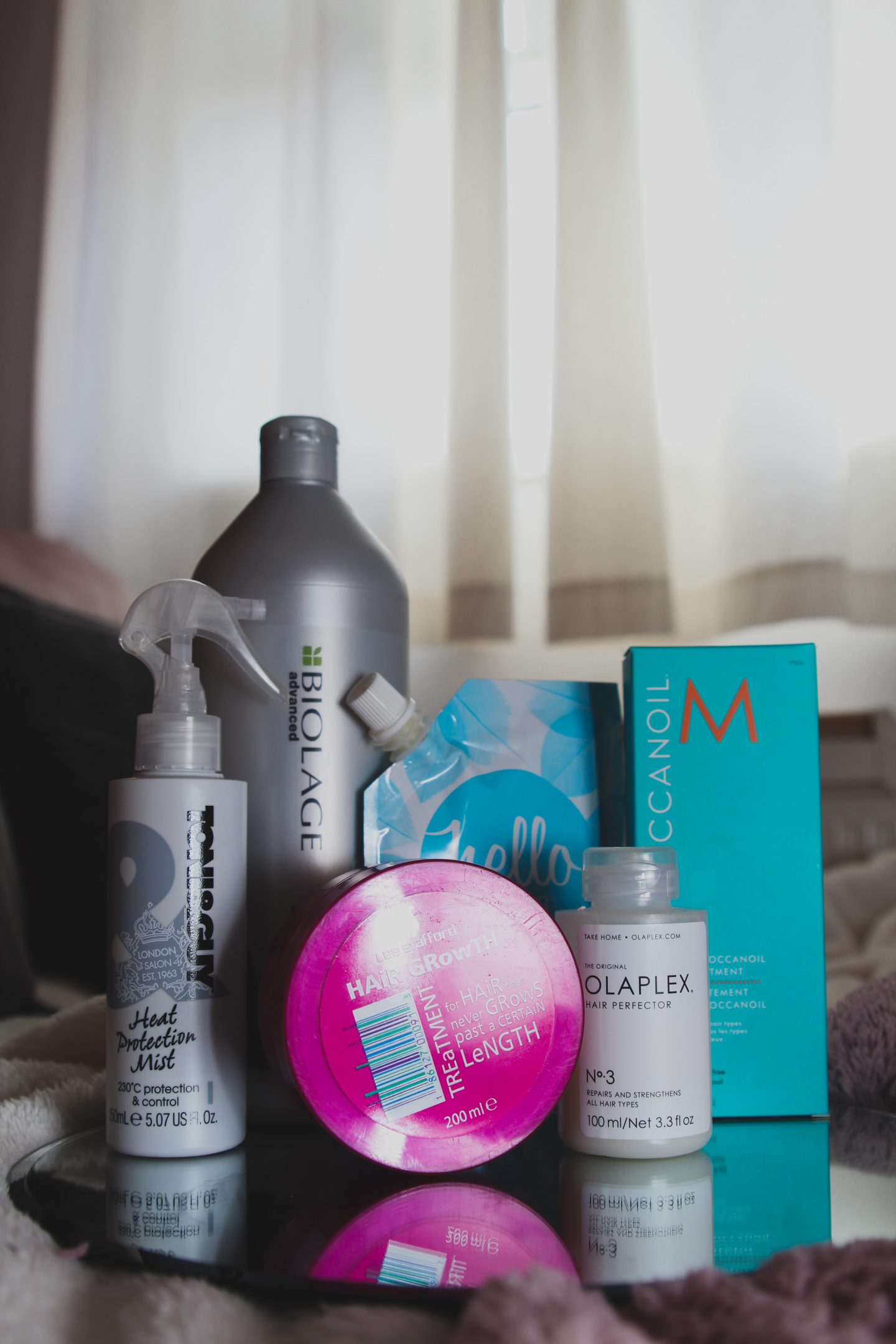 *This post contains Affiliate links. This will not cost you any more but I may make a few pennies from the sale.