Anybody who knows me will know i am AWFUL for changing my hair, over the years I've had a bad habit of just changing the colour of my hair without thinking through how much damage it will do to my hair! Now i do use a rather large amount of hair products on my hair to keep it in good condition but one of those that i cant praise enough is hello hair masks. I order the masks from Australia (which surprisingly works out pretty cheap considering it comes from the other side of the world!), they look like this… obviously i couldn't just choose one and had to get one of each!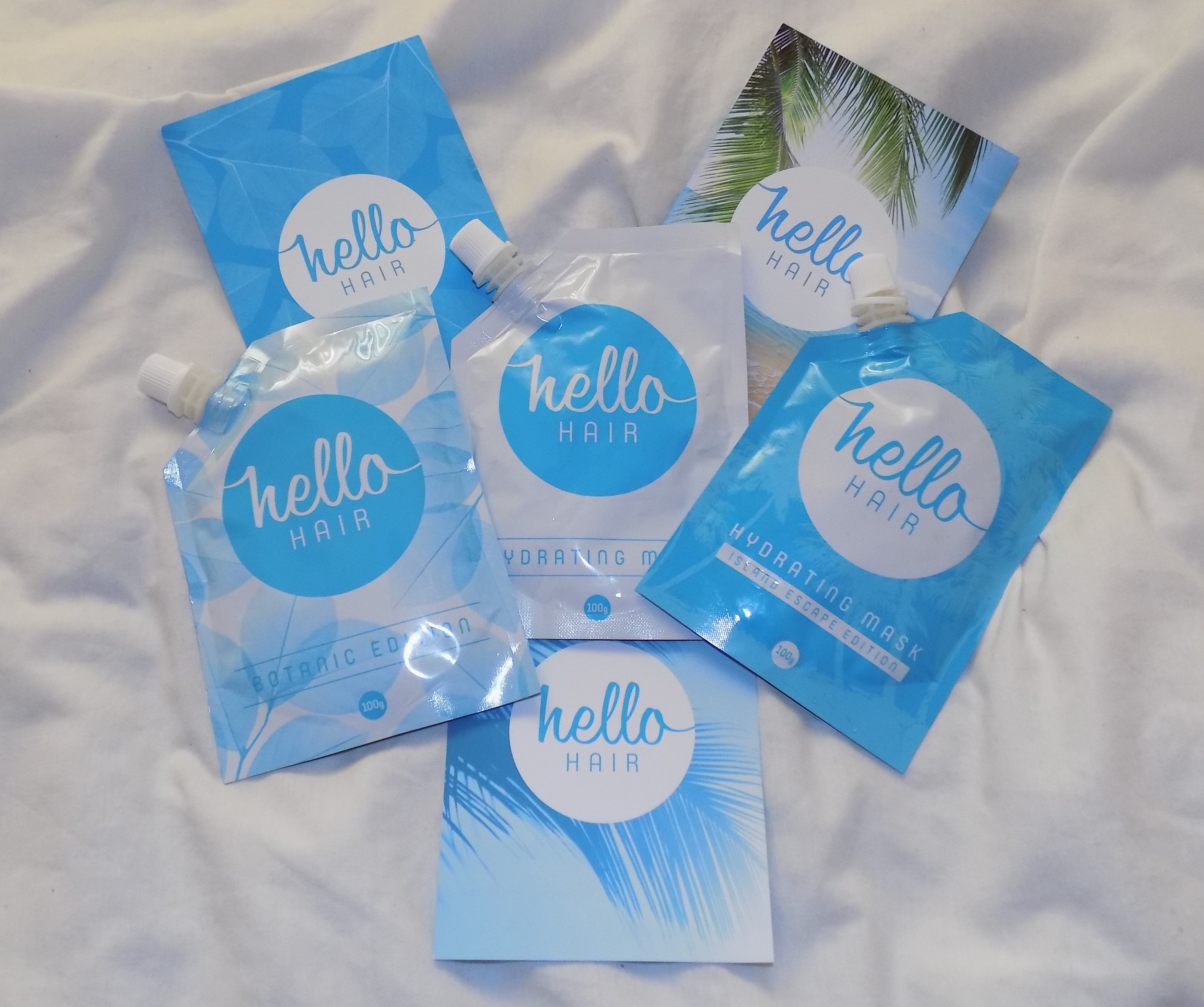 They come in handy 100g resealable pouches which makes them really easy to store. The masks are made from all natural ingredients which is super good for your hair and they even do nut free masks for those with nut allergies! The instructions tell you to apply the mask onto dry hair and leave to soak in (the longer the better) then rinse and wash as normal. Personally i apply the mask and leave it on over night so my hair gets a good conditioning. The mask is an oily consistency so you can easily tell where on your hair you have applied it. I tend to apply it all over and give myself a little head massage as i do, then i either plait or put my hair in a bun to sleep in then wash as usual in the morning.
Before my first use of hello hair i was a little sceptical, however as soon as i washed the mask out of my hair all doubts were washed away with it! My hair had never felt so soft and moisturised! I also found that the more i used the masks the better the condition my hair was in, each time i am left with less split ends and more manageable soft hair! I now use hello hair masks on a weekly basis to help keep my hair hydrated and in good condition, to my surprise since using the masks on a regular basis my hair has started growing ALOT quicker! I would recommend them to anyone and everyone!! Before and after images to follow.