Are you into desert bars? If so you NEED to head down to Clarendon Park Road to try out Leicester's new desert bar Drizul! Serving up a mix of waffles, ice creams and milkshakes,it's definitely a desert lovers dream.
I was kindly invited along to try out the menu and It did not disappoint! From the beautiful decor, to the friendly staff and incredible food, I was blown away.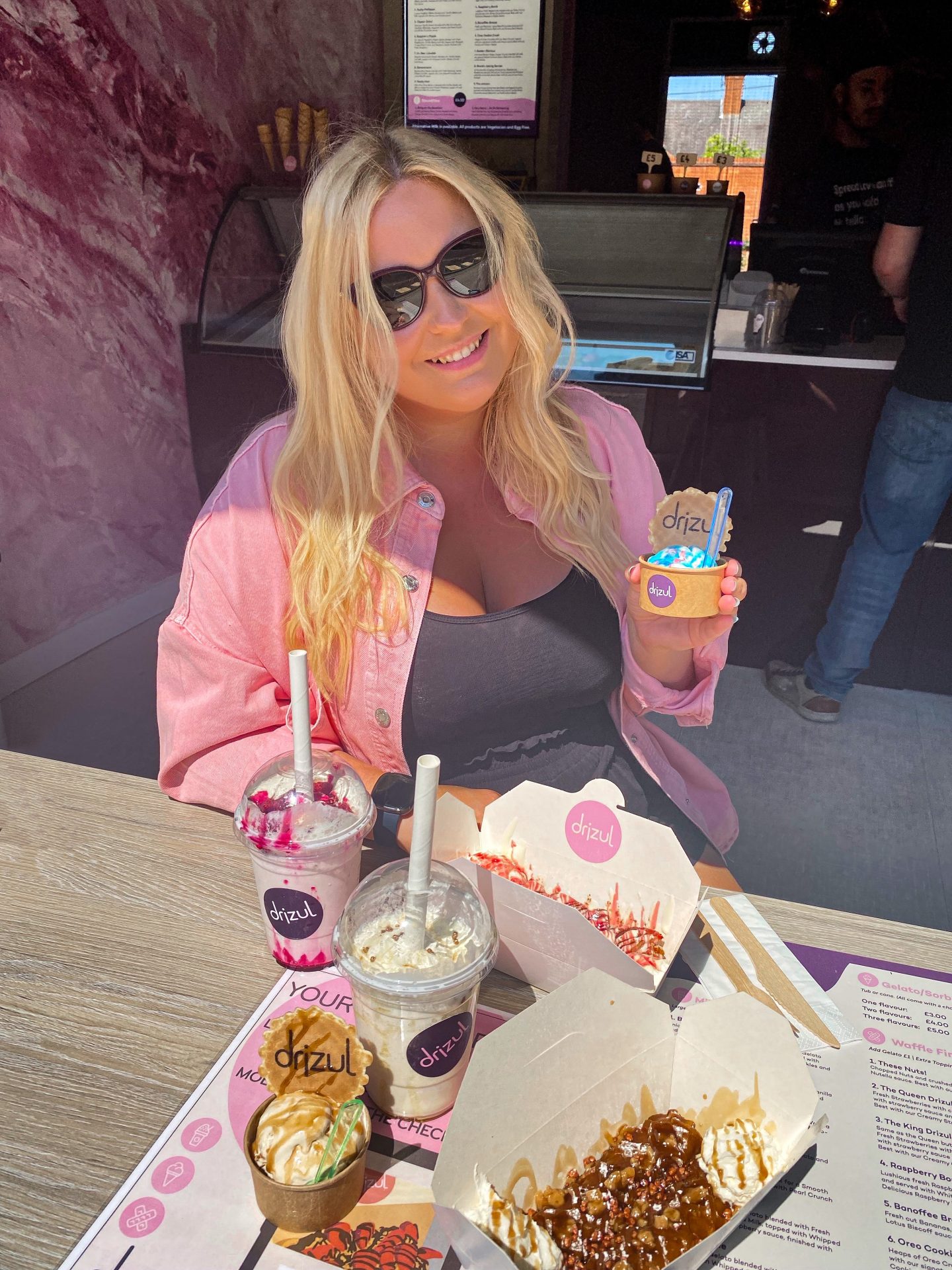 The made to order waffles that are served warm, come with a variety of unique toppings, including the 'Queen Drizul' which includes strawberries, white chocolate and strawberry sauce topped with flake, and the 'Golden Glamour' featuring crumbled butter fudge, copper crunch and caramel sauce. Each flavour is as delicious as it sounds and the waffles are so light and fluffy!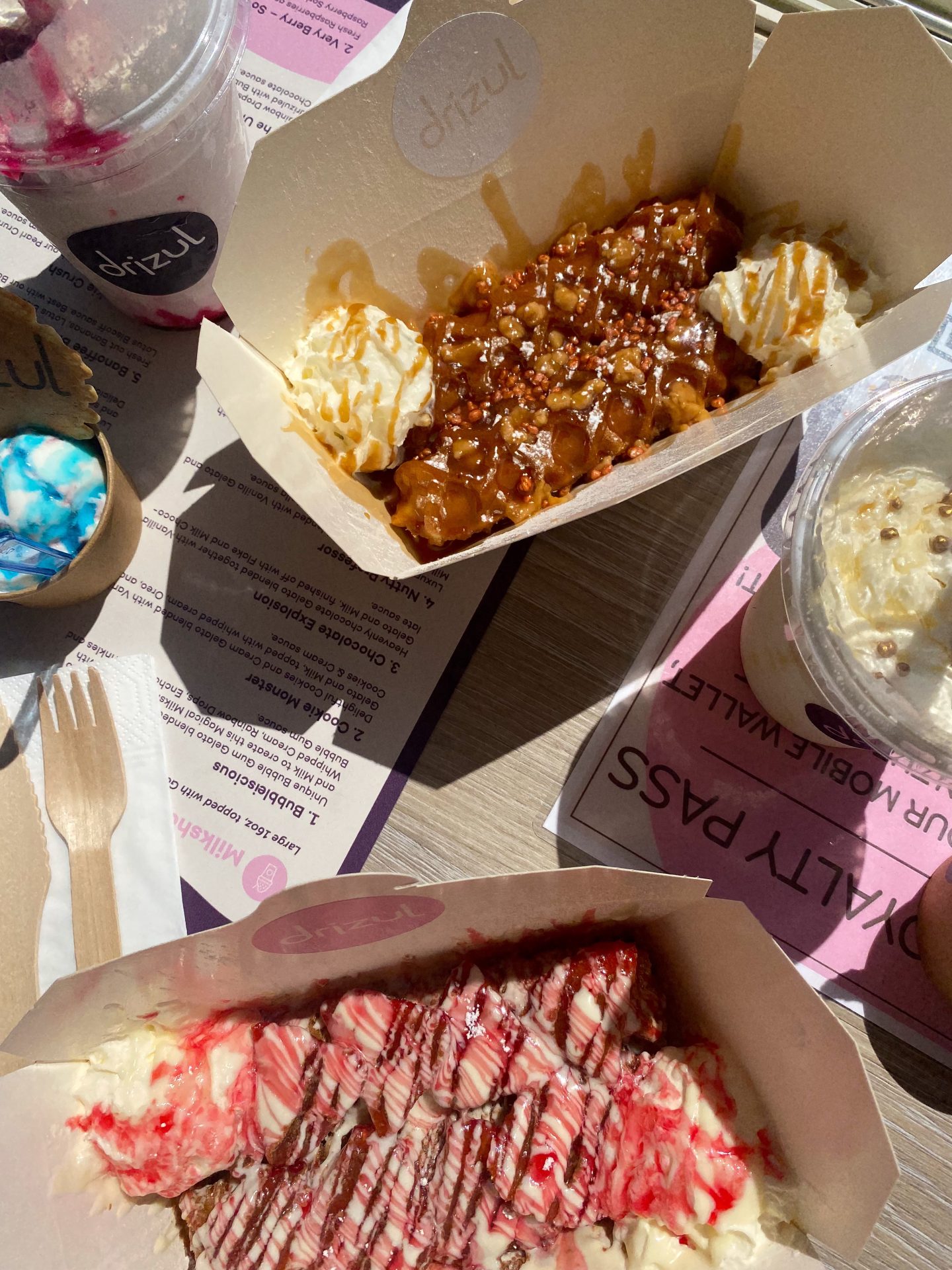 Their luxury milkshakes just as delicious as the waffles! They're a blend of milk and gelato flavours, topped with whipped cream and delicious treats. A few favourites from the menu include the Raspberry Swirl and the Un-Bee-Liveable.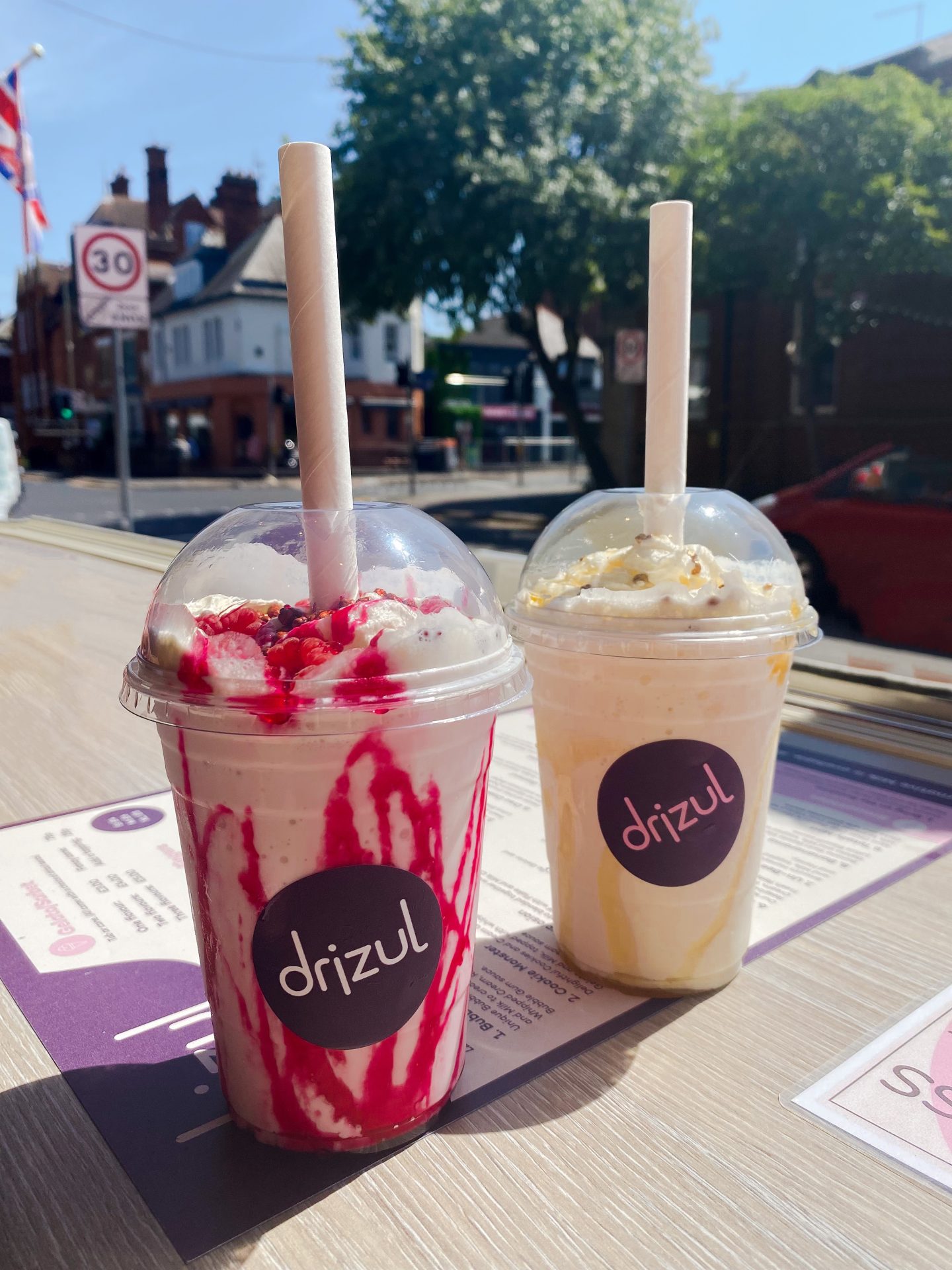 To finish off we also got to taste some of the delicious creamy gelato, which again is a available in so many yummy flavours, our favourites were bubble gum and salted caramel!
Drizul's menu is egg free and vegetarian friendly!
You can follow Drizul on social media here.
*The post includes a Gifted experience. However as always all words and opinions are my own.