I was recently invited into Redmill Hair salon Leicester salon for a complimentary Olaplex treatment, wash and blow dry. If you've been following for a while you'll know that I absolutely rave about Olaplex no 3. It's a hair saviour. So I really looked forward to having a treatment in salon. A real pamper day treat. And I'm so excited to tell you all about it.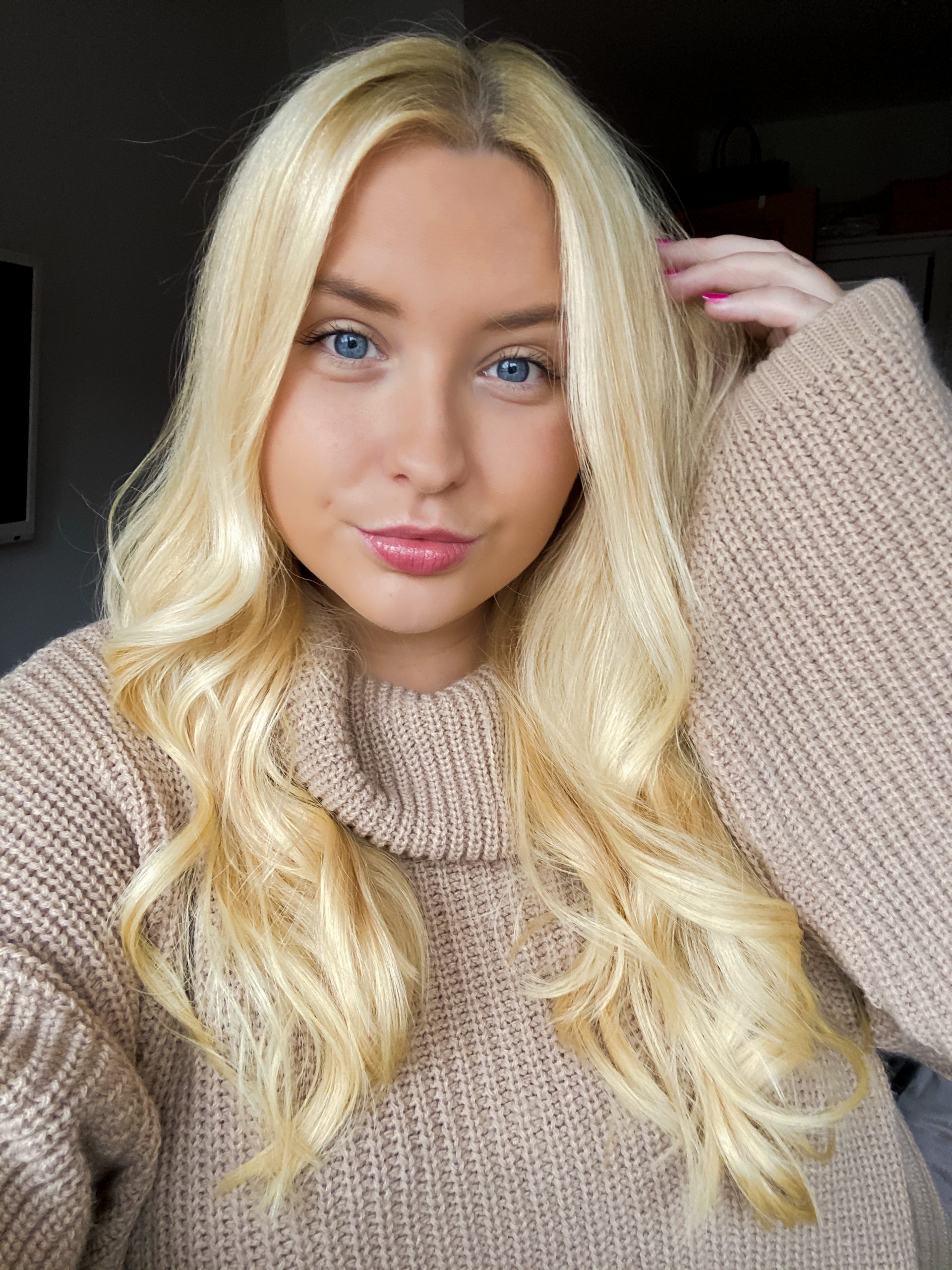 Redmill Hair Salon
Redmill hair's leicester salon is located at Beaumont Leys shopping centre. Its really easy to locate, has plenty of parking and is incredibly handy. Once inside you completely forget that your in a shopping centre as the staff make you feel relaxed as soon as you walk in the door.
The salon is clean, tidy and is currently running with all Covid safe measures, which made me feel at ease and safe whilst I had my treatment.
Zoe made me feel at ease and relaxed as soon as I sat down. We started with a little chat about my hair and any issues I'd been having with it. Then we moved onto the washing area of the salon to apply the Olaplex treatment.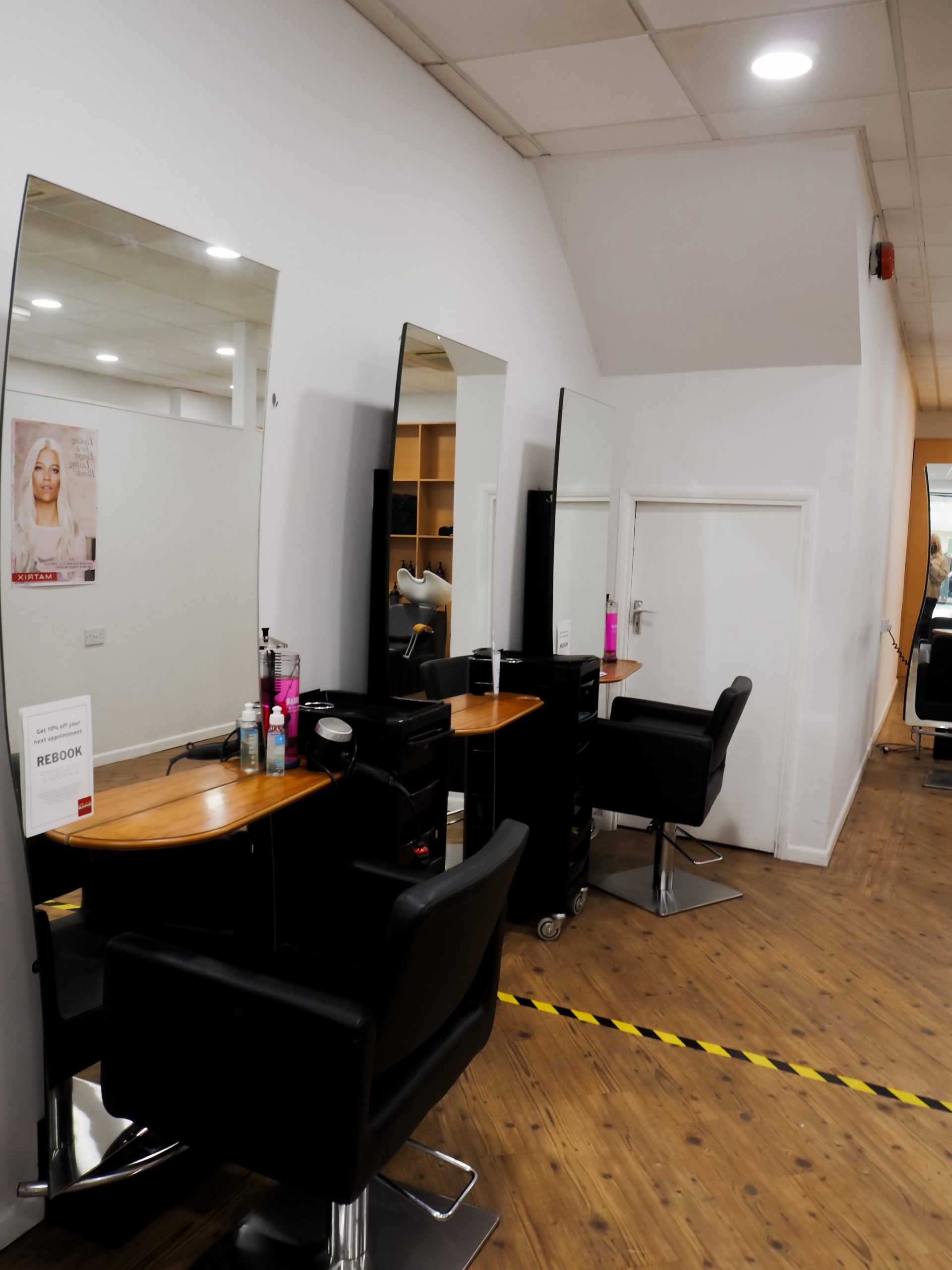 What Is Olaplex?
Olaplex is the original bond builder, meaning it helps repair the broken bonds within the hair. It helps increase strength of the hair, restore elasticity and protects from any further damage. In other words it rebuilds your hair from the inside out helping it stay in the best possible condition.
There's now a whole range of Olaplex products startling with Olaplex No.0 -and intensive bonding treatment through to Olaplex No.7 – bonding oil and everything in between.
In salon Zoe used the Olaplex No.1 and No.2 I'll go more into what each of those are in a moment.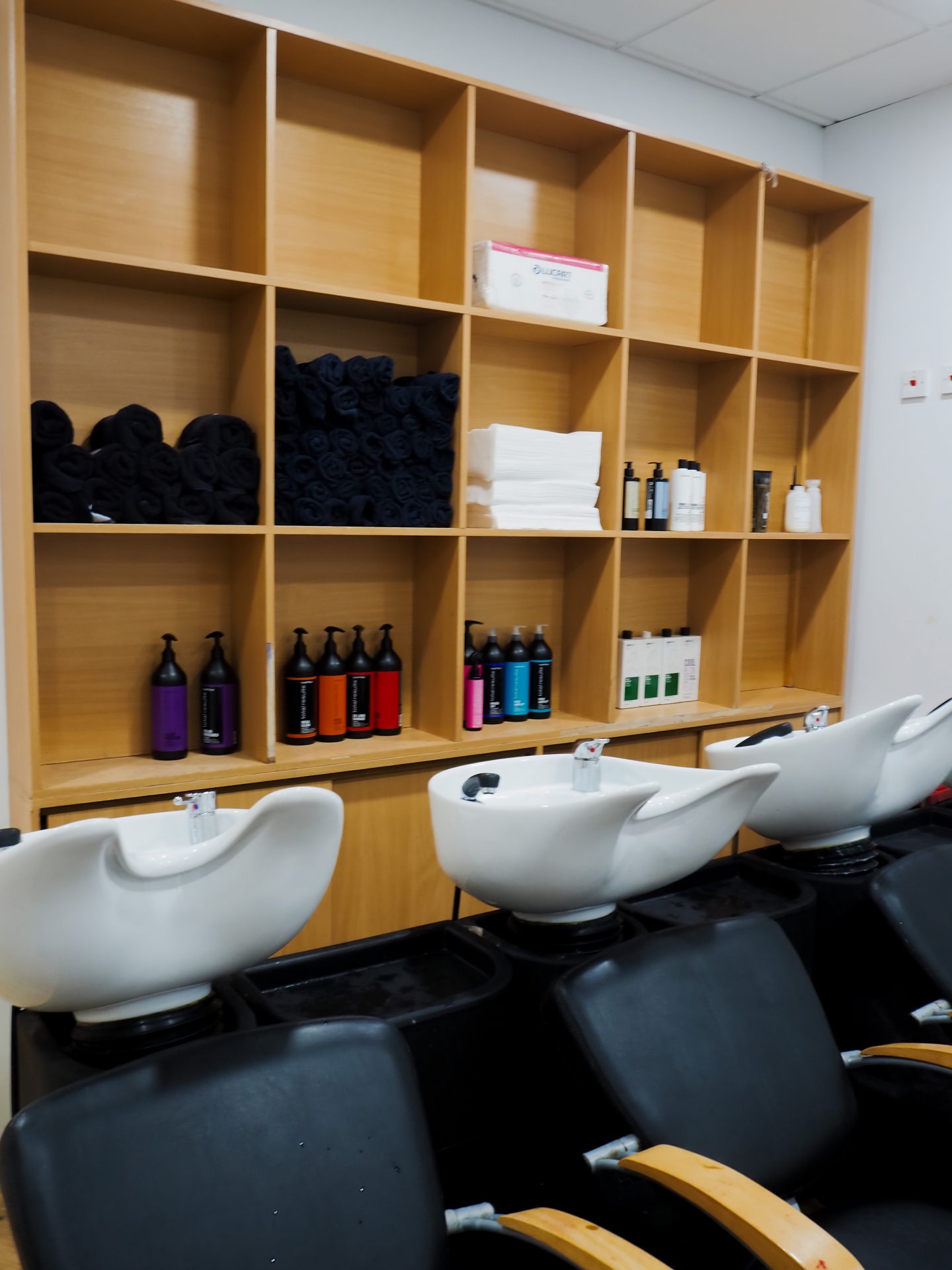 What Happens During The Treatment?
Once i was comftable Zoe then applied the first step (Olaplex No.1) to my hair until my hair was completely saturated with it. This step was applied straight to my dry hair as my hair had no product build up. If there's product build up it can be applied to shampooed, towel dryed damp hair as you can do with the Olaplex No.3.
Olaplex No.1 is the bond multiplier, it prevents any damage by repairing and restoring the hairs bonds. This step can also be added to any chemical treatment such as colour.
This step was left to process for 5 minutes while i chatted to Zoe about anything and pretty much anything – she really makes you feel at home in the salon.
Once processed the Olaplex No.2 was then applied straight over the top of the No.1 without rinsing. Again my hair was completely saturated in this step too.
Olaplex No.2 is the bond perfector, it smooths and repairs the bonds of the hair.
This was left on for 10 more minutes while me and Zoe had a good chat again.
Once all developed my hair was then shampooed and conditioned before being dried and styled.
How Does Your Hair Feel After?
I left the salon with hair that feels brand new. After years of abusing my hair with dye after dye and using way too much heat on it, Olaplex has given my hair a new lease of life.
Before the treatment my hair was feeling pretty dry, with some split ends and not very smooth. Afterwards i was left with super smooth, soft and shiny hair that feels better than its ever felt.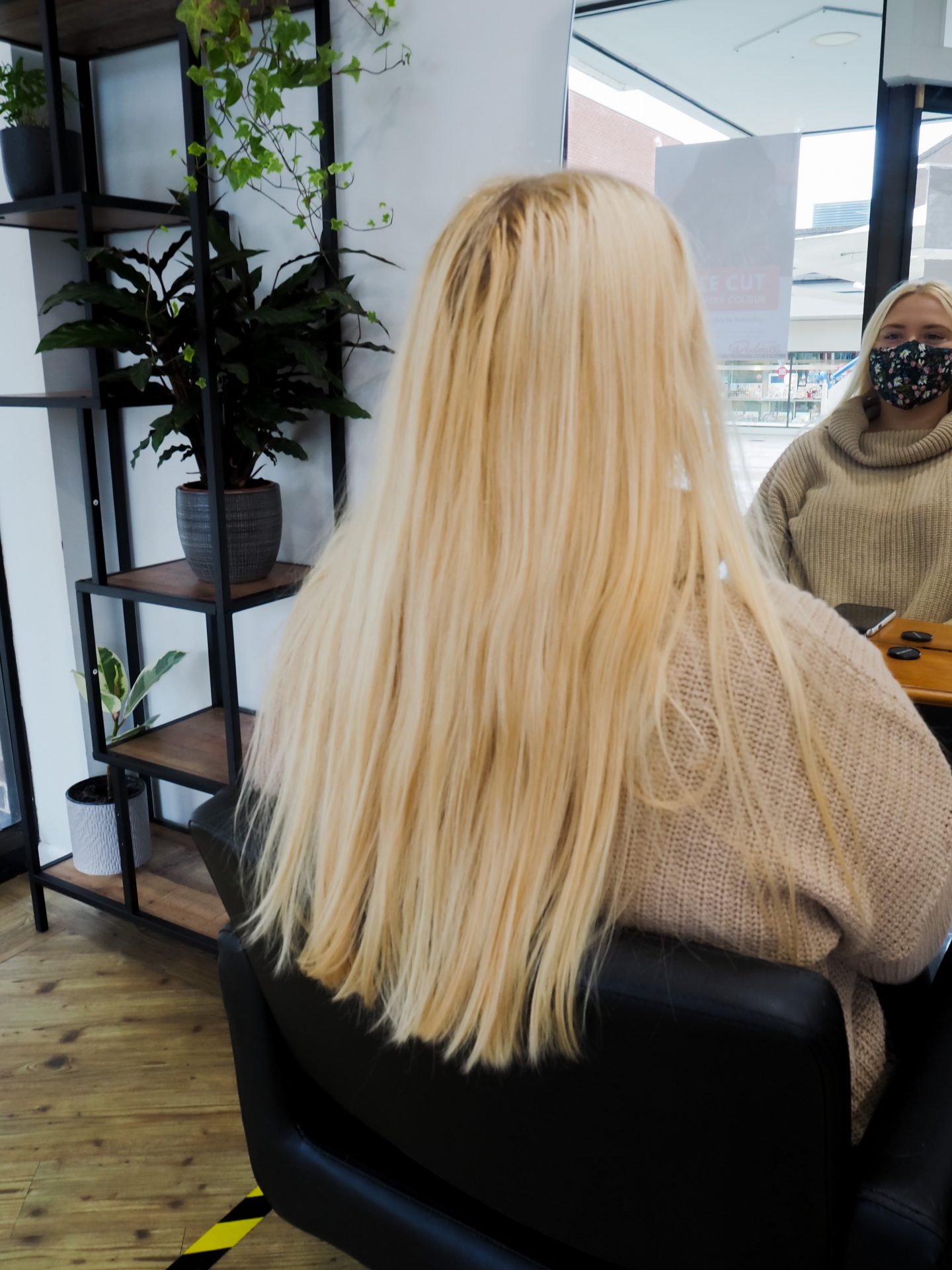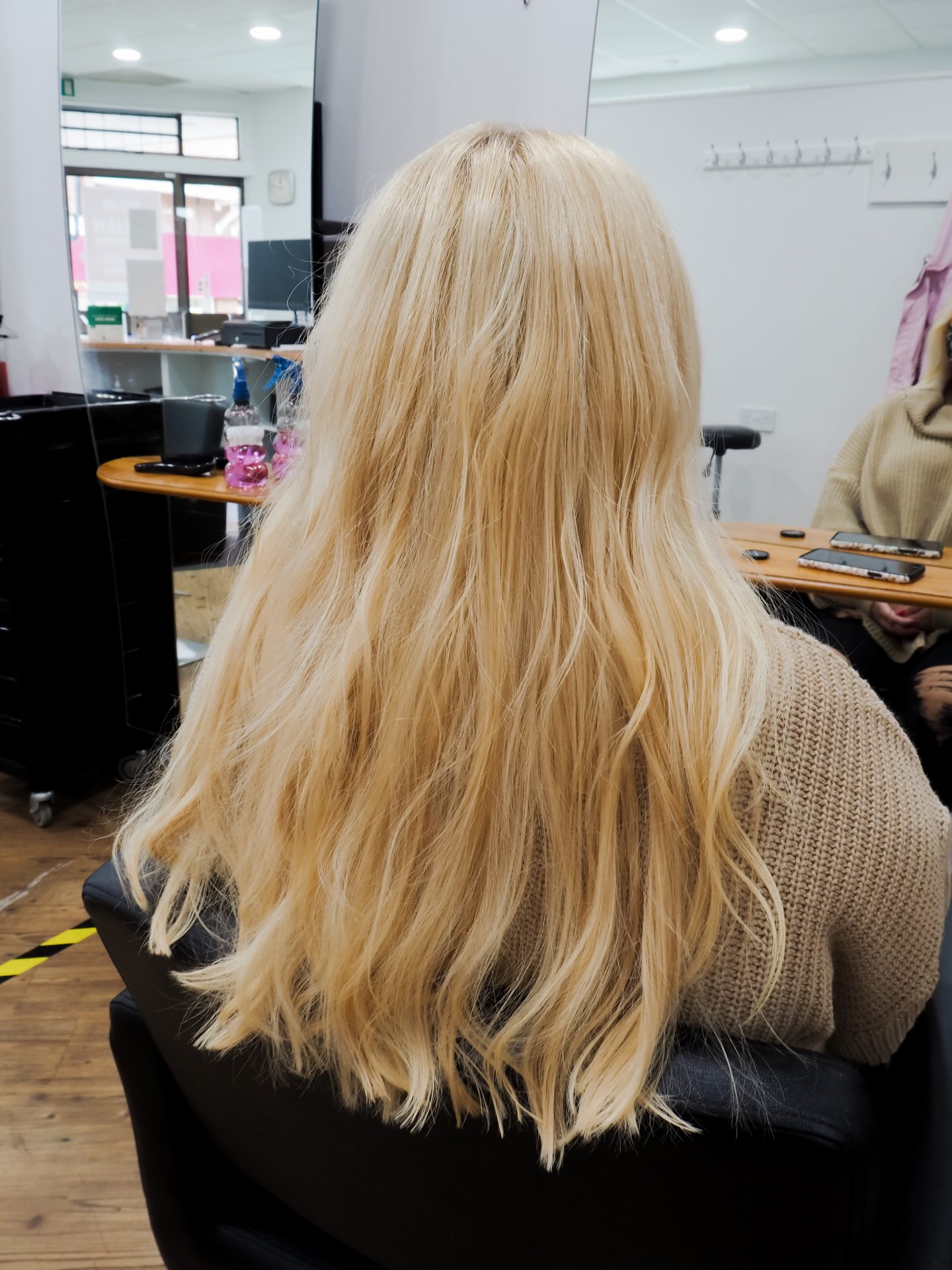 Would You Pay To Have It Done?
YES. Yes, yes and yes. I've previously paid to add an Olaplex treatment to my hair before actually it's something I have with my regular wash and cut an blow dry. It's something that never disappoints and is 100% worth it each and every time. It always leaves my hair feeling brand new, soft sleek and turns back time on damage.
I mean who doesn't want hair that feels brand new again and is so shiny and smooth?!
Honestly I couldn't recommend Zoe, Redmill hair and adding an Olaplex to your treatment more!
I absolutely loved my visit and cant wait to go back for my regular trim and Olaplex treatment!
You can find Redmill Hair's website here.
*The post includes a Gifted experience. However as always all words and opinions are my own.