Ever since trying out the CBD muscle balm from be you I've wanted to try out the rest of BeYou's CBD range. So I was super excited when I received a parcel containing their CBD gummies and CBD lemon spray.
What is CBD?
CBD stands for Cannabidiol – its an oil that is derived from cannabis plants. Its all natural. Cannabidiol is unlike THC, it doesn't get you high. CBD is extracted from industrial hemp plants that are bred specifically with no THC in.
CBD actually mirrors endocannabinoids already within the human body. So when CBD is introduced its supporting an existing network as the body recognises it as a similar compound to those that already exist in your body.
Its essentially the good part of a hemp plant that can help with many things.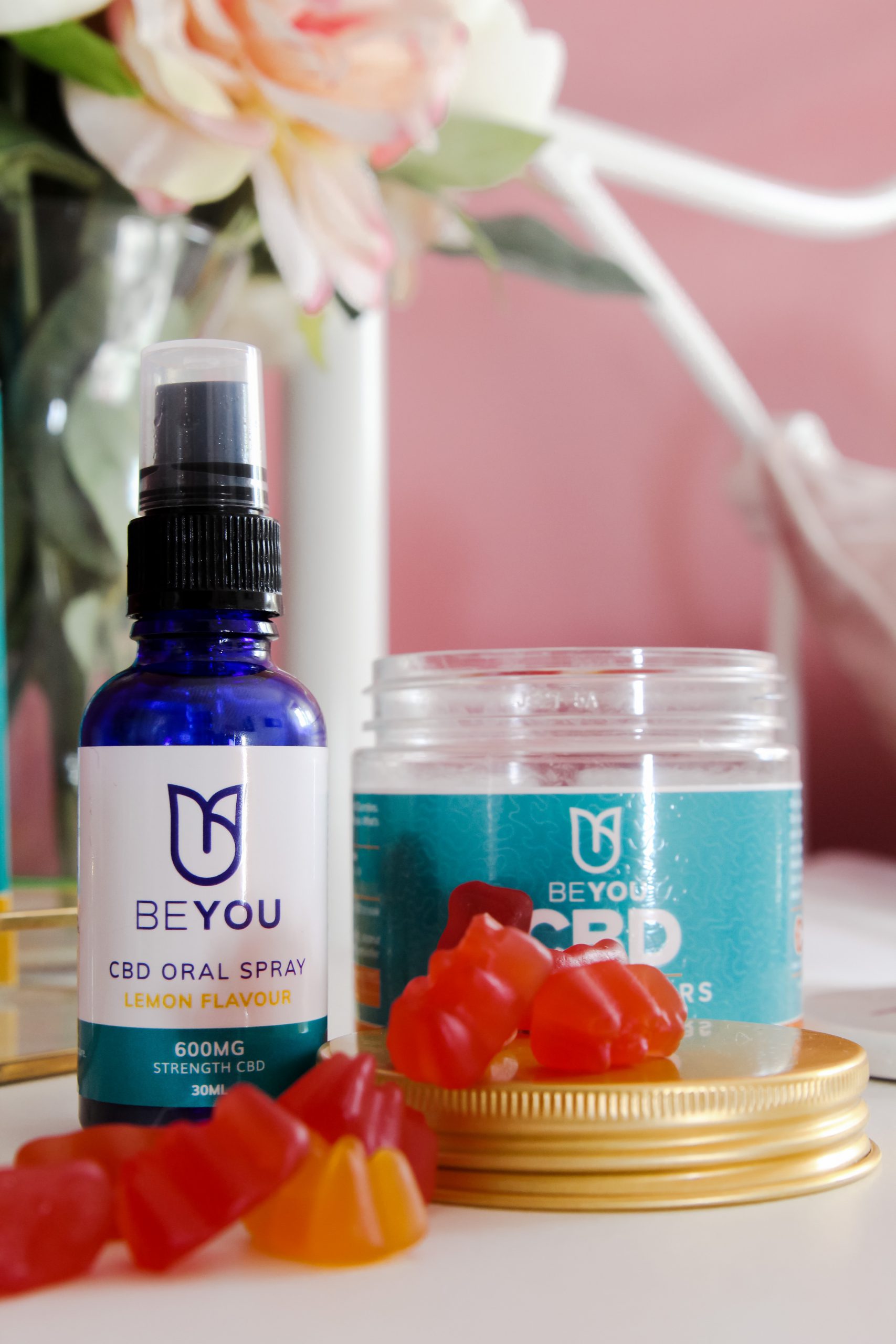 What does CBD help with?
CBD oil is thought to have many benefits. It is thought to help with –
Pain relief.
Reducing anxiety and depression.
Reduces Acne.
Promotes balance within the body
Helps with nausea
Helps with chronic pain
Reduces inflammation
And many more..
I've seen alot of people turning to CBD to help with many things and many health problems. Personally I'm hoping it may make a difference to my Endometriosis and Fibromyalgia symptoms as the CBD muscle balm already manages to help with them.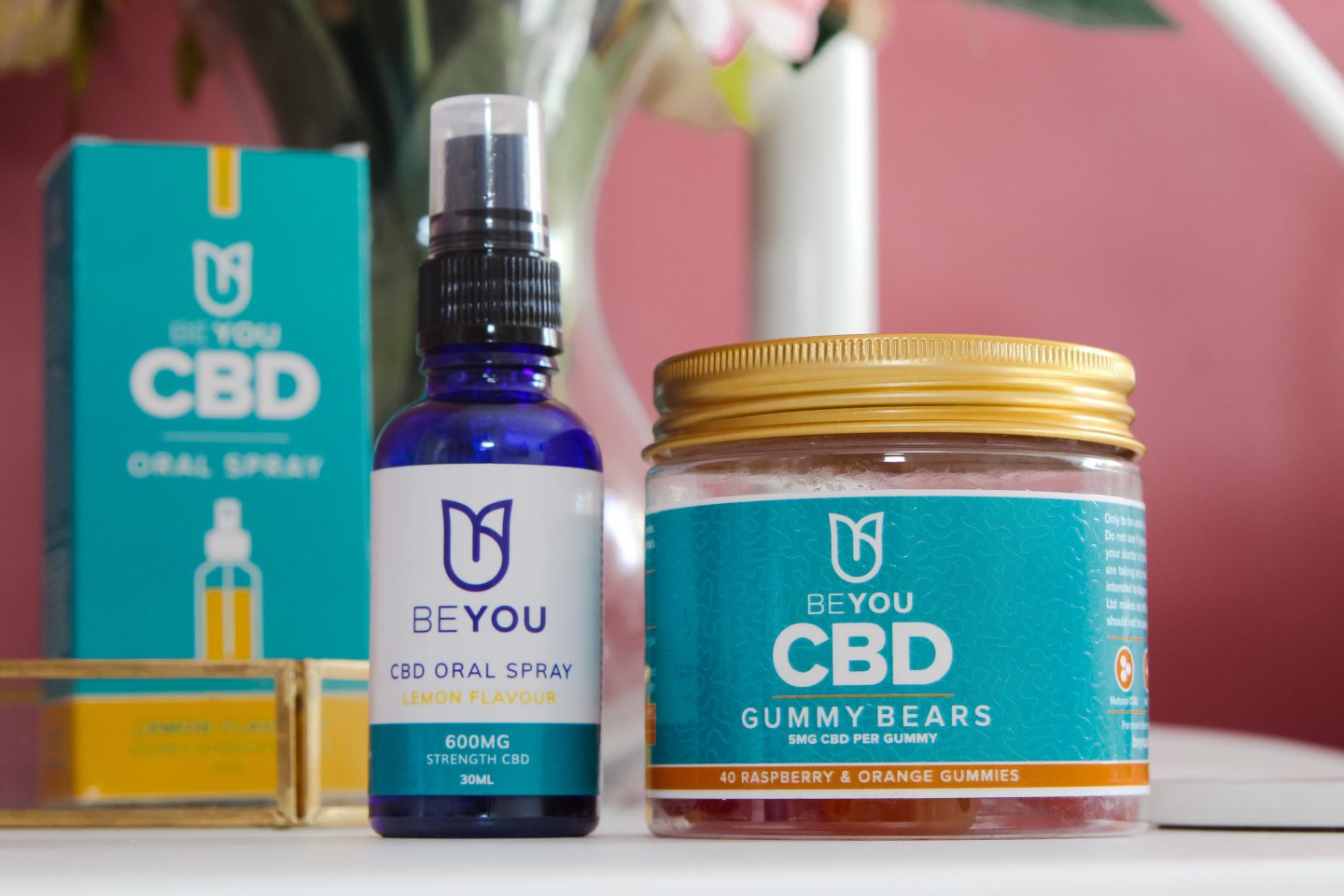 CBD Gummies
These CBD gummies are just like little gummy bear sweets. They have a lovely raspberry and orange flavour to them which make them delicious.
Honestly I could happily eat the whole jar of these in one go they taste so good! But I wont do that.
Each gummy bear has 5mg of CBD in it. Which makes them a really handy way to top up your CBD intake while out and about. As all you have to do is chew then let the CBD dissolve under your tongue.
I've been taking one or two of these a day along with the 600mb CBD spray. I've also been using the CBD muscle balm from BeYou when I need it too. The three combined are really amazing. I can't actually imagine not using them in my daily routine now.
You can read all about how I got on with the CBD muscle balm here.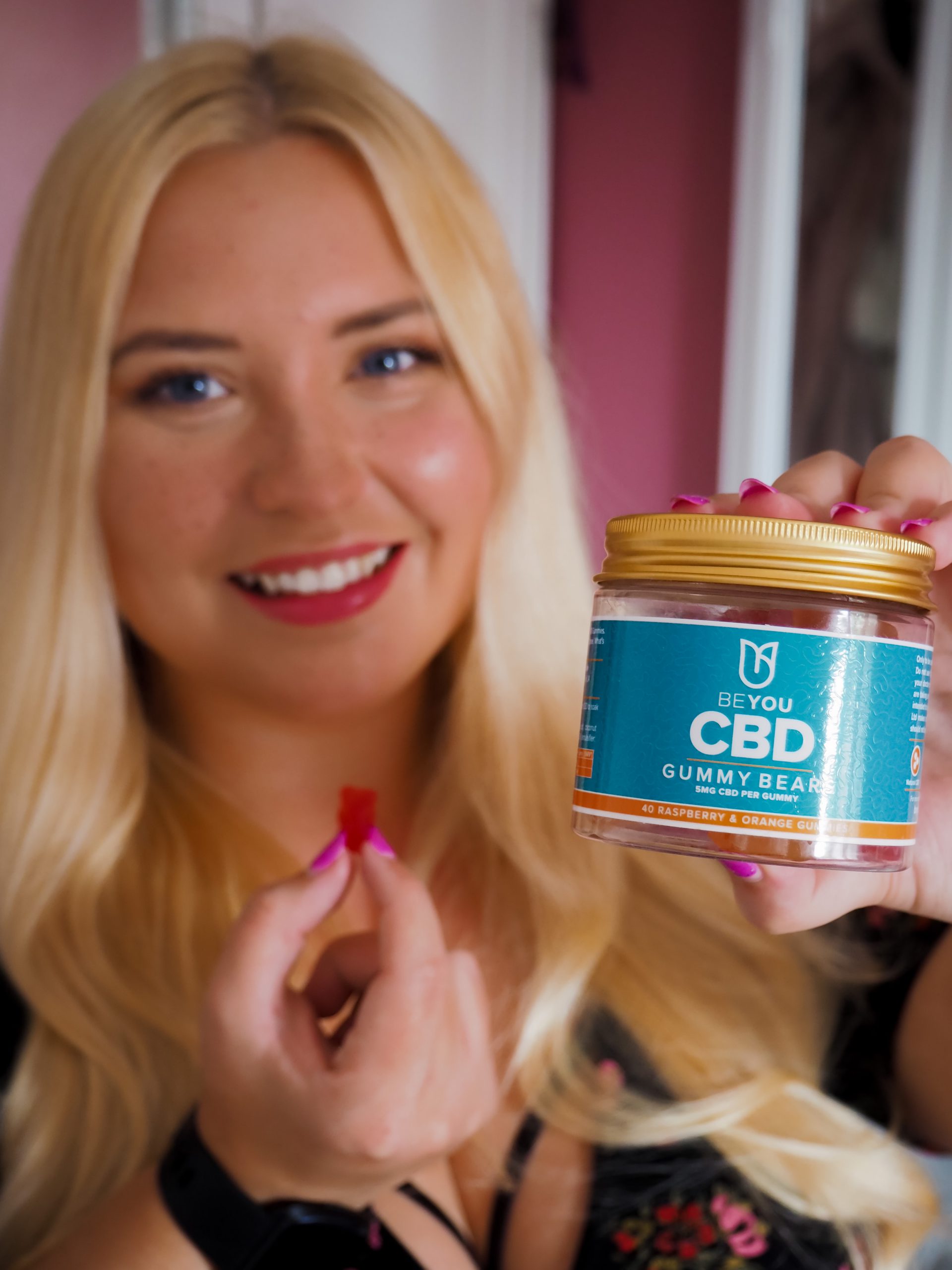 CBD 600mg Lemon Spray
The CBD spray from BeYou comes in a few different strengths. 300mg, 600mg and 1200mg so there's a strength for everyone. The spray also comes in lemon, berry and natural CBD flavour too.
The BeYou CBD lemon spray was much more pleasant than I expected it to be. When I thought about a CBD spray I expected it to taste pretty strong of well, CBD. But that isn't the case at all with these sprays. The lemon spray actually has a lovely lemon flavour to it. It's not too strong and not too faint either. It's really pleasant to take as that's all you can really taste. Ther's no nasty under or after taste with these.
All you do is spray a few sprays under your tongue and let it dissolve. All depending on how much CBD you need personally will depend on how many sprays you use.
BeYou recommend starting out with 10 sprays in the morning and 10 in the evening. I personally started off with 5 in the morning and 5 in the evening as 10 sprays seemed a little much for me in one go. Then I slowly built it up to my preferred amount. Obviously you can experiment the with this and find what dosage suits you personally as this is just a guideline and some people will find that they may need a higher or lower dosage.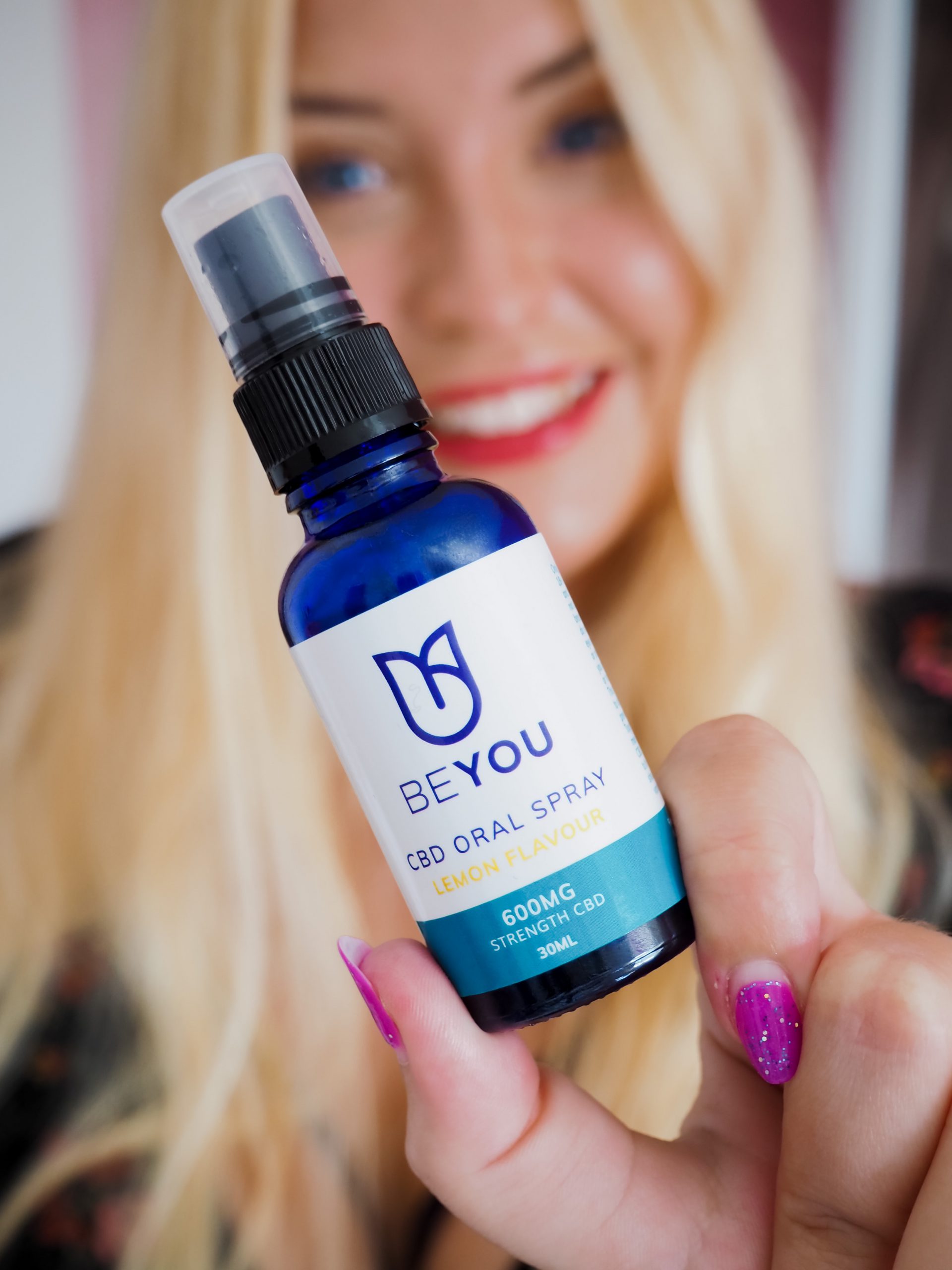 How I've been getting on with them
I've really been loving the CBD gummies and spray. I've actually seen a pretty big improvement since starting with them too. I had a pretty open mind about CBD before starting these products. And I have to say I'm pleasantly surprised.
Coming from someone who gets little to no pain relief from prescribed pain killers I was a bit sceptical on if the CBD would help at all. But it really has. And no I'm not just saying that either, it genuinely helps.
My pain isn't completely gone, and if I miss a dose of CBD it does get worse again. But as long as I keep my levels of CBD up, my pain is alot more manageable than it is without CBD.
I've found that I'm a lot less anxious. I don't seem quite as moody (this one could just be hormones though) and happier overall when I'm taking CBD.
If you're looking to add CBD into your routine to help with pain management or anxiety I highly recommend giving BeYou CBD spray and gummy bears a try. I haven't actually seen any other CBD brands do their oil in flavours or CBD gummys either.
You can now get 10% discount on BeYou with my discount code 'LITTLEBLONDEBLOG'.
The CBD gummy bears are exclusive to Superdrug and can be bought here for £17.99.
The CBD spray starts at £17.99 and can be purchased here.
*The post includes PR Products. However as always all words and opinions are my own.
*This website uses affiliate links, this doesn't cost you anything extra but I may make a small amount per sale.