BeYou are a brand I've absolutely adored since I discovered it and honestly I fall more and more in love the more of their products I try! I recently wrote a review of the BeYou Sleep spray. But today I want to introduce you all to the CBD Muscle Balm.
As you may *or may not* know I suffer from endometriosis. I can date the symptoms and suffering back to my early teens but it wasn't until last year I was diagnosed officially. I suffer pretty bad with cramping, stinging, burning, stabbing pain in my lower abdomen because of this . Not just when my periods are either, its all the time. More on that another time, here's the real reason why I'm here.
Ive been trying out the CBD muscle balm from BeYou for the last few weeks. It's completely natural, contains 300mg of CBD and smells absolutely delightful. Fingers crossed that the CBD muscle balm helps with my Endometriosis and Fibromyalgia pain. Honestly I cant wait to tell you about how I've been getting on with it.
A natural muscle balm infused with CBD that DOESNT smell like deep heat? Sounds perfect right!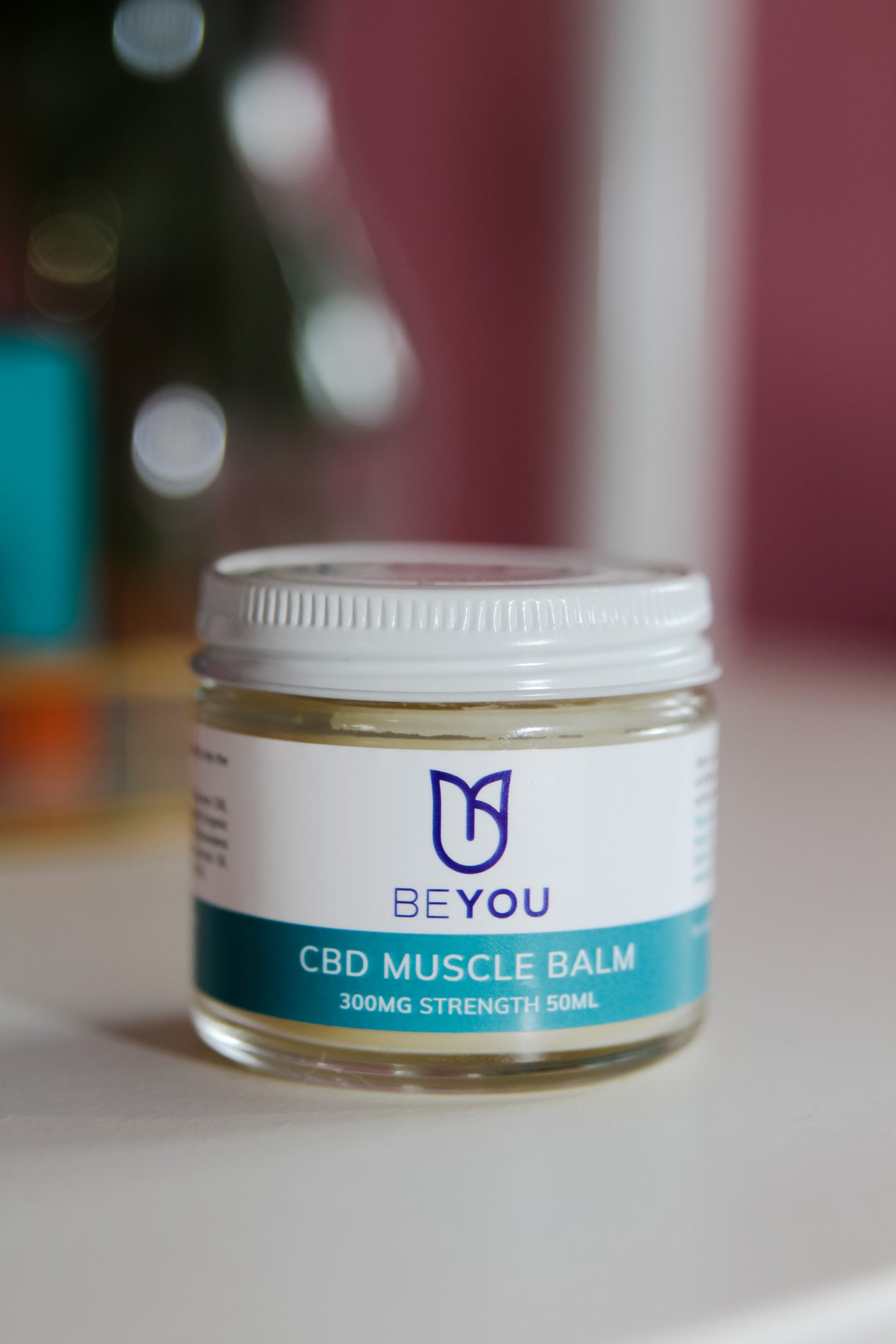 So what is CBD?
CBD stands for Cannabidiol – its an oil that is derived from cannabis plants. Its all natural. Cannabidiol is naturally found within cannabis plants, but unlike THC it doesn't get you high. CBD is extracted from industrial hemp plants that are bred specifically with no THC in.
CBD actually mirrors endocannabinoids already within the human body. So when CBD is introduced its supporting an existing network as the body recognises it as a similar compound to those that already exist in your body.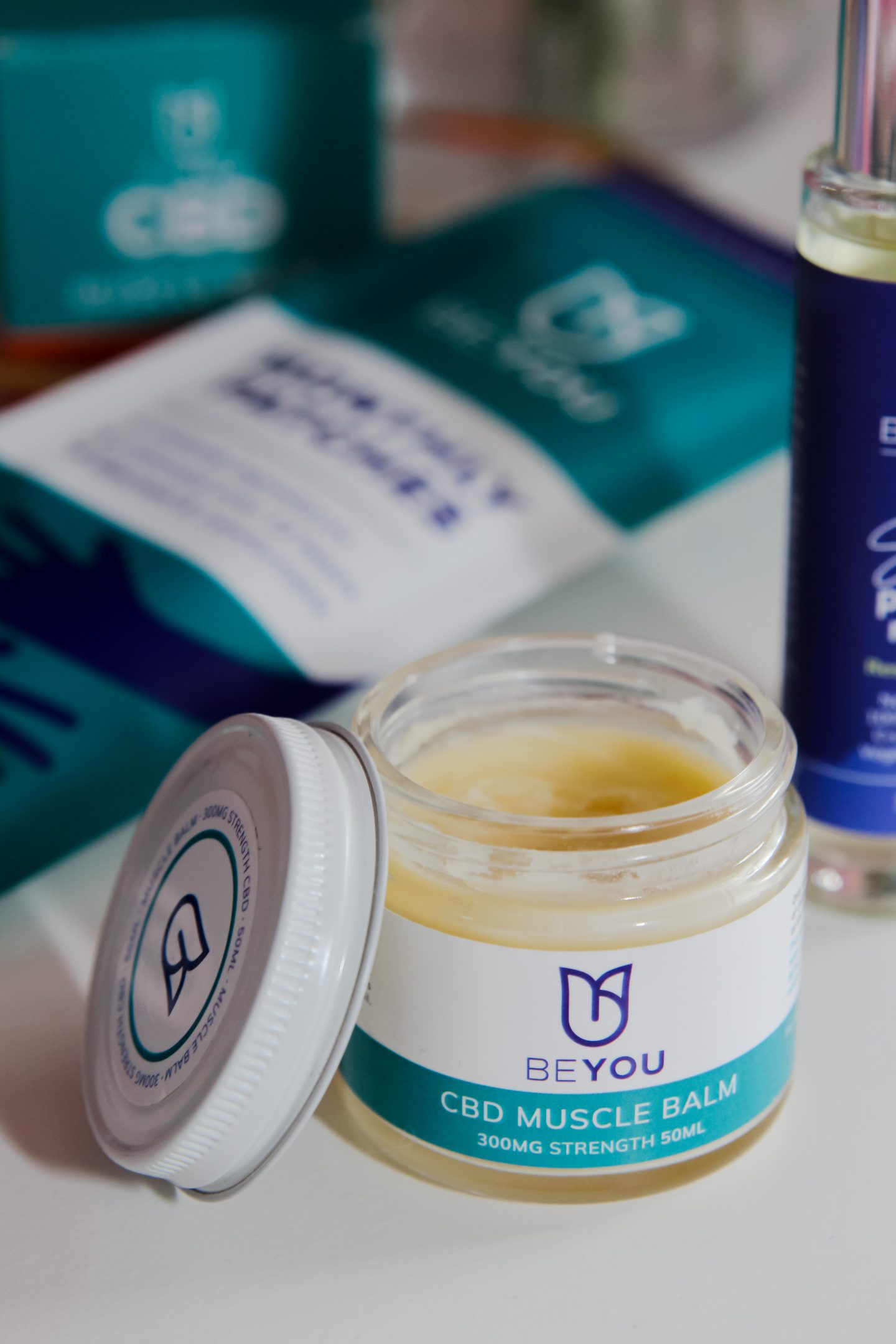 Benefits of CBD
CBD oil is thought to have many benefits including –
Pain relief.
Reducing anxiety and depression.
Reduces Acne.
Promotes balance within the body
Helps with nausea
Helps with chronic pain
Reduces inflammation
And many more..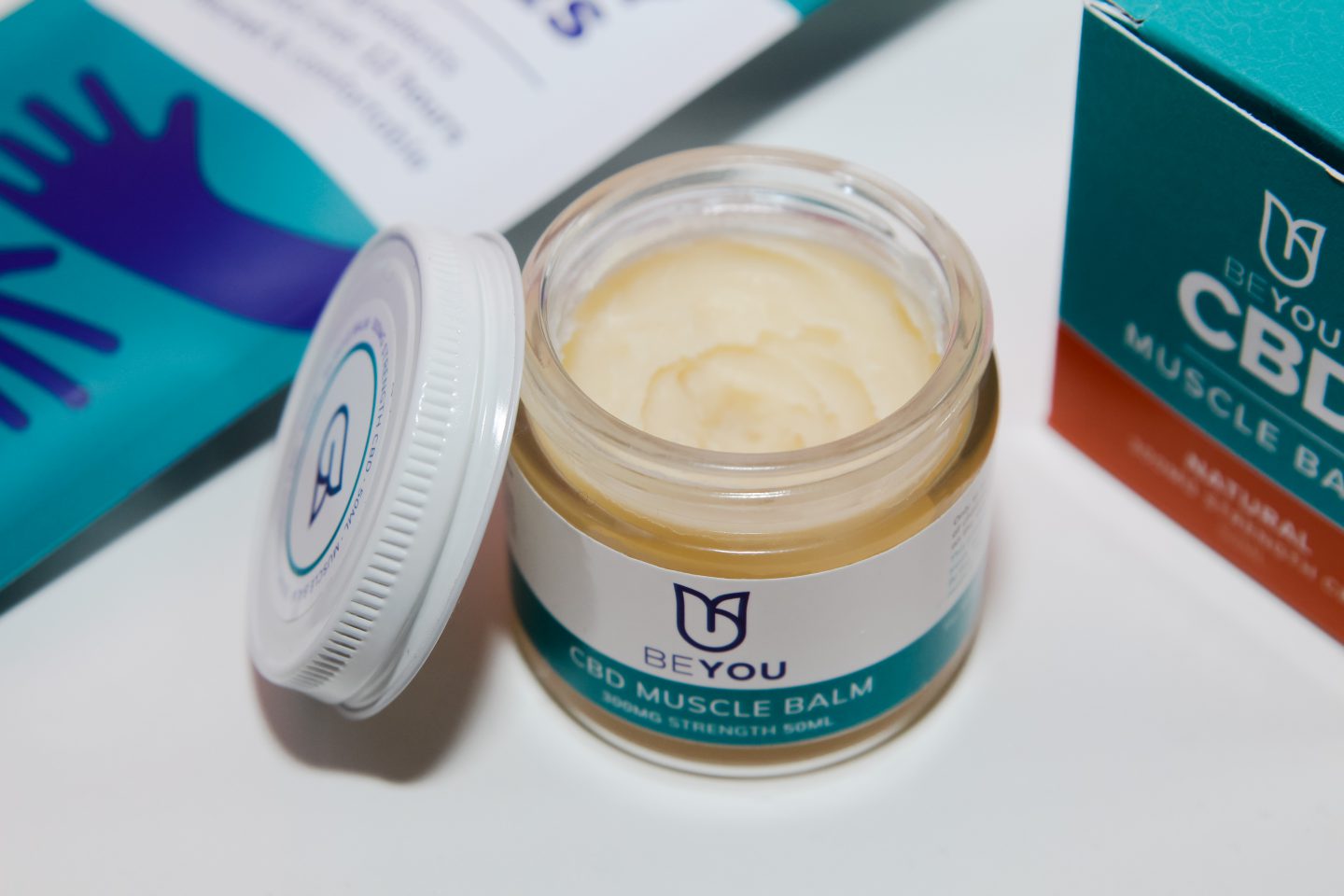 BeYou Muscle Balm
The muscle balm from BeYou comes in a cute little jar with a screw lid. Your greeted with the loveliest smell when you open it. Almost a citrus smell – which is heavenly. A real change to any muscle rub or balm I've ever tried in the past that smells strongly of deep heat – you know the smell – you cant really go outside with it on without everyone knowing. Well that is definitely not the case with this muscle balm! Nobody will even notice you've got it on and if they do they'll be commenting on how nice it smells!
I noticed straight away that the muscle balm is actually solid, its not a cream, gel or liquid consistency. This is down to it being made out of natural products like beeswax and coconut oil – just give it a little rub between your fingers and it'll change to an oil like consistency which is lovely to massage into those areas you need it on.
After massaging the balm in I've noticed that sometimes you get a warming sensation and sometimes a cooling/tingling sensation, which actually I really like.
Soon after being massaged in you'll notice this balm start to relax and calm those aches and pains.
Now this balm is not just for period/ endometriosis/ PCOS/ pelvic pain. No it can be used pretty much anywhere on the body your experience pain or aching. Personally I've mostly been using it for my lower back, hips and abdomen, The places that I suffer with significant pain from endometriosis. But I've also popped it on other areas that I get pain including my joints when fibromyalgia is flaring up.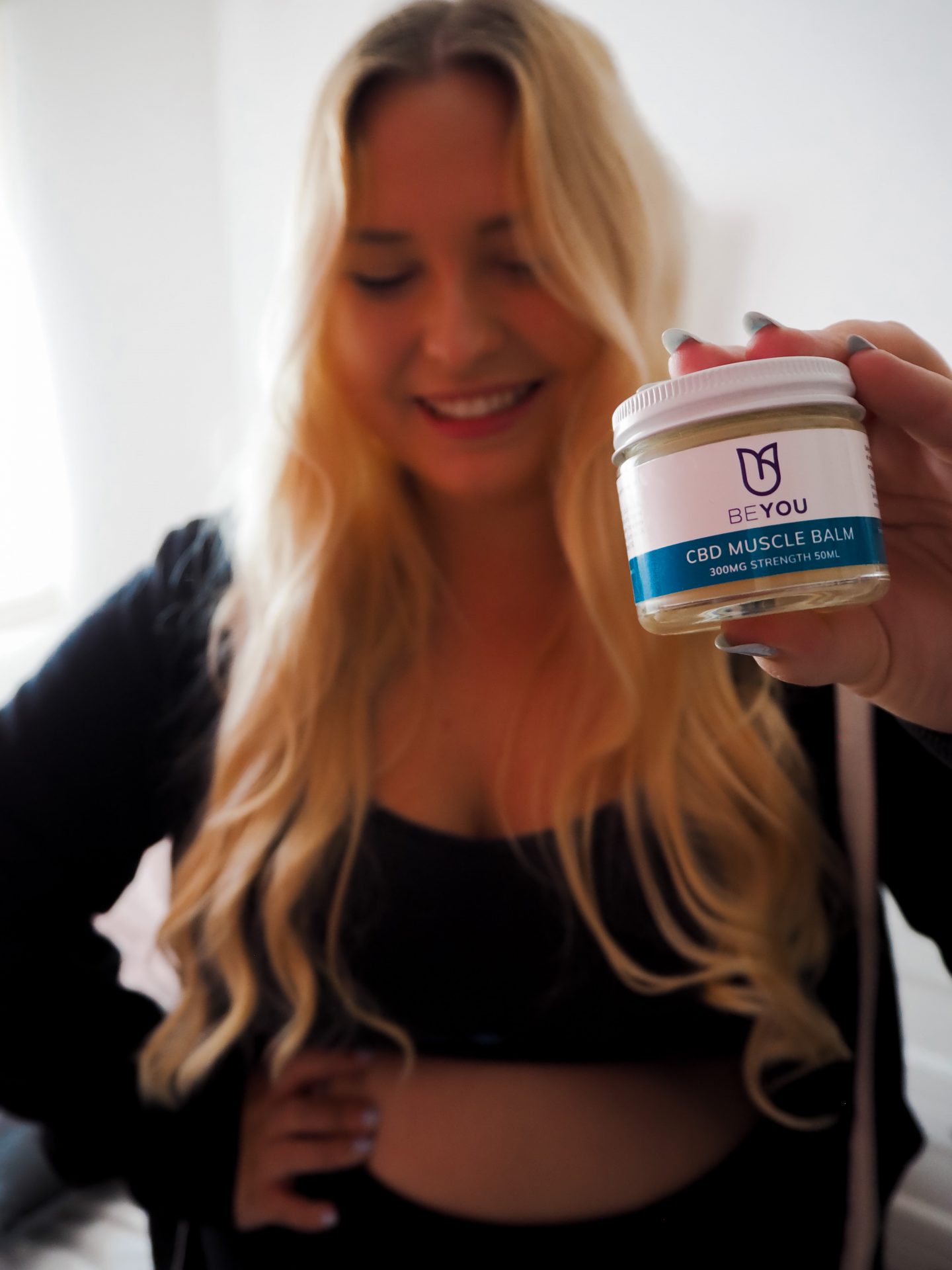 Final Thoughts
Each and every time I've used this gorgeous balm I've noticed it has really helped any pain I have. With my endometriosis pain it takes the edge off and with other aches and pains it really helps calm them down.
Not only have I been loving the muscle balm – I've had both my parents trying it out too! Each of them noticing a difference pretty much straight away!
The only thing I would love to see from BeYou regarding this product would be a small spatula (like those you get with some beauty products). To help get the product out of the jar as with it being a solid its not the easiest thing to get out of the jar. I've also been getting it stuck under my long nails when I get some out. Obviously this isn't a problem at all. Its just something I think would be an added bonus for those of us with longer nails!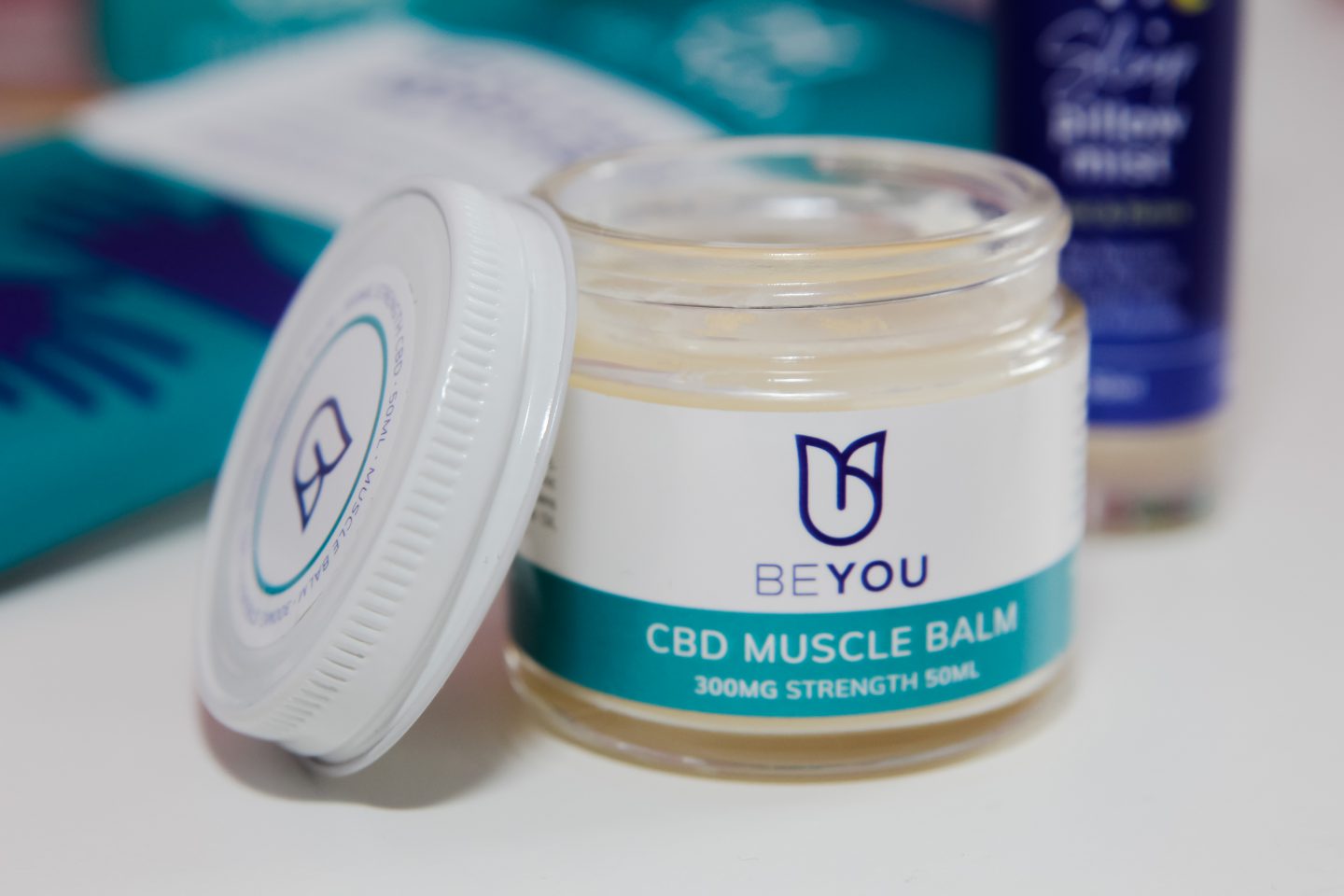 It's a lovely way to take CBD as its topical. I think that the CBD within the balm plays a big part in pain management, relaxation and has a calming effect. Since starting using the muscle balm I've happily used it every day alongside the 300mg CBD Oral spray from BeYou (which I purchased myself) and I've felt calmer, less anxious and more relaxed since.
I can proudly say that BeYou muscle balm is now and will stay a part of my everyday routine. Not only for my endometriosis pain but for any aches and pains I get too.
You can now get 10% off at BeYou with code 'LITTLEBLONDEBLOG'.
You can find the BeYou Muscle balm here.
*The product in this post was gifted. However as always all words and opinions are my own.