You guys have asked so here we are, a review of the Revolution conceal and hydrate foundation. The drugstore brand has won people's hearts all across the uk in the last few years and I just had to try a few products to see what all the hype was about.
First up is the conceal and hydrate foundation, the follow up foundation for, their cult conceal and define foundation. This one is targeted for those with dryer skin types with just as much coverage as the deal and define.
Perfect for my skin that can sometimes be a little on the dry side. Some foundations I find quite heavy for my skin and find that they can stick to dry patches. So I was super interested in how this one would preform.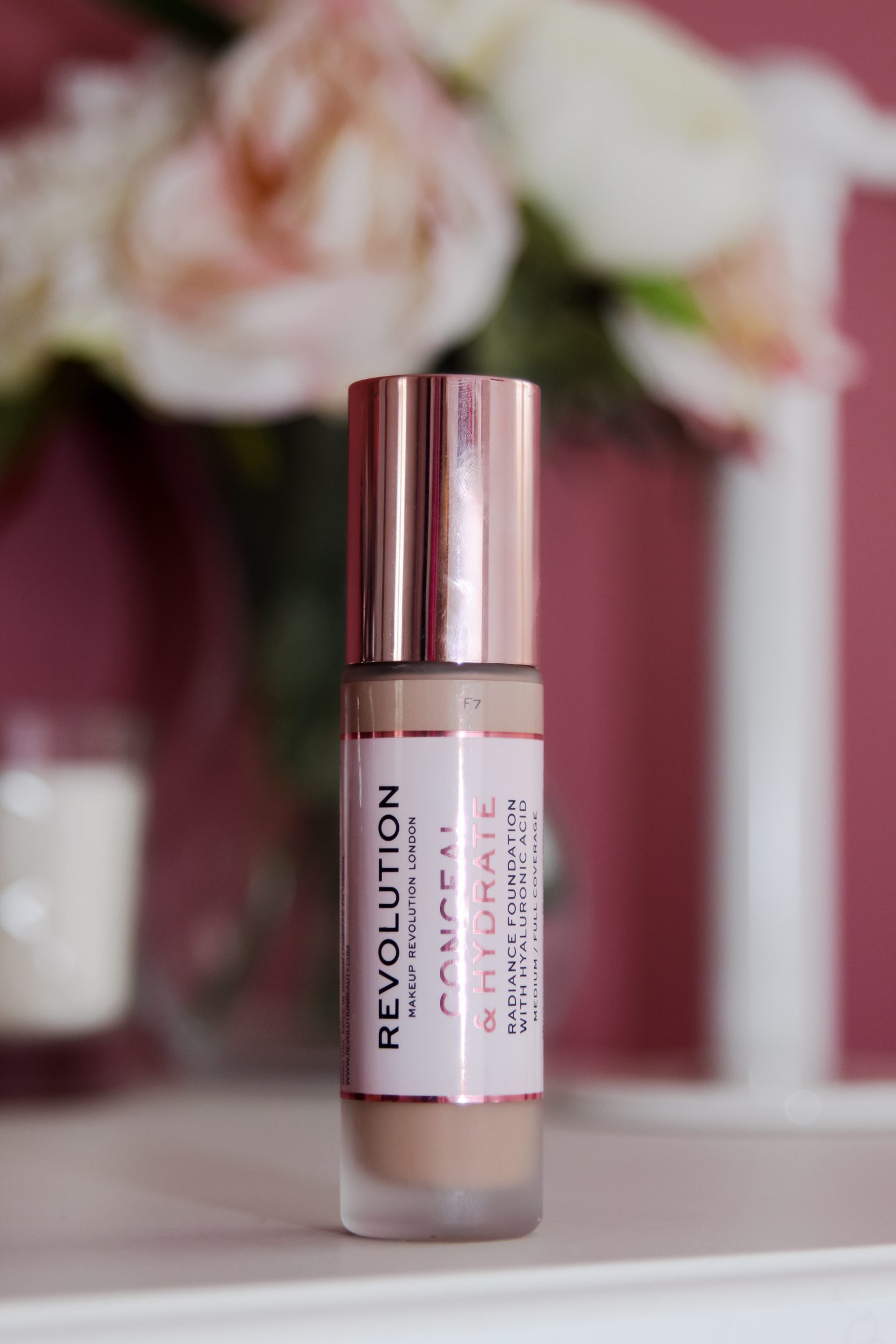 Conceal And Hydrate Foundation
This foundation comes in an impressive 50 shades which is great for a drugstore foundation. I don't think I've ever seen any other cheaper brands have such wide a range of shades before.
Conceal and hydrate foundation is infused with hyaluronic acid to help hydrate and give a plumping and smooth effect. It claims to have a glowy finish that doesn't settle into fine lines or clinging to dry patches. Revolution claims that the foundation is a medium to full coverage and has a handy pump applicator unlike the conceal and define foundation which has a doe foot applicator.
When I first went to look at the conceal and hydrate foundation in my local Superdrug, I found the shade range to be a little confusing to start. If your having the same issue or can't seem to find the right shade, the store assistants in Superdrug are super helpful with finding your right shade. Let's be honest 50 shades is amazing, but can make finding your shade a little complicated if you aren't really sure on your undertones.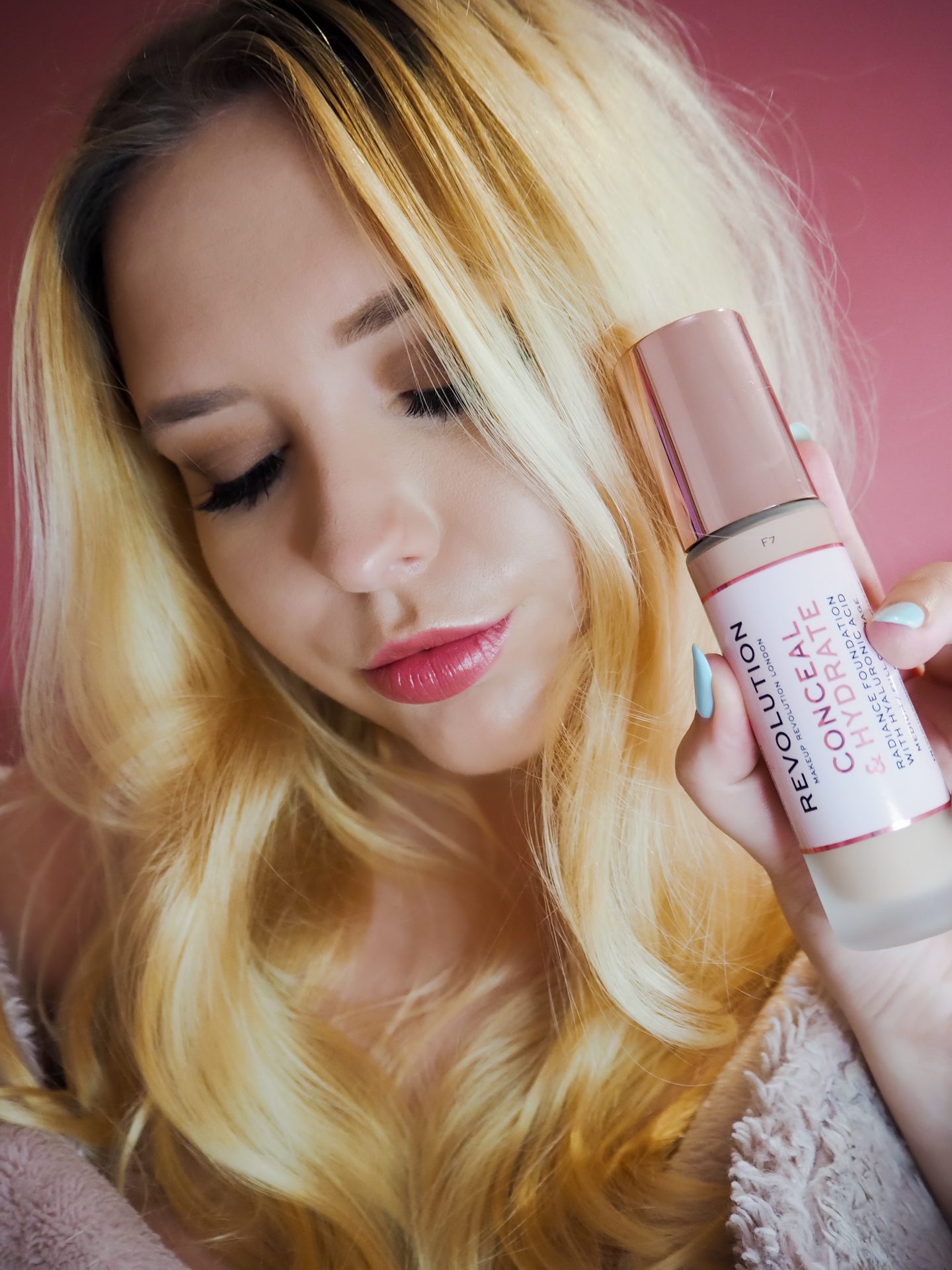 Application
Once I found the correct shade for me, which took a little while to figure out as the shades are a little confusing to begin with.
I've applied this straight onto skin after my morning skincare routine and on top of a primer. I can't say I saw much of a difference when I used a primer with this foundation to when I didn't. But that may be more to do with the primer than the foundation as its one I hadn't tried before.
It applies really nicely, best with a sponge rather than a brush to give it that smooth flawless coverage. The sponge gives it a seamless application, unlike a brush which seemed to leave little lines.
It isn't the lightest foundation I've ever tried, being a medium to full coverage I didn't expect it to but it's not the heavy or cakey either. I think it sits in the just right category.
After Applying
After application it definitely needs setting with a powder of some kind else it's does start to settle a little bit under the eyes and around the nose. Don't get me wrong it doesn't settle loads, just enough for you you to notice yourself. But when set with a powder it doesn't seem to settle, not that I noticed anyway. But using a setting powder is something I usually do anyway so hasn't been a problem at all.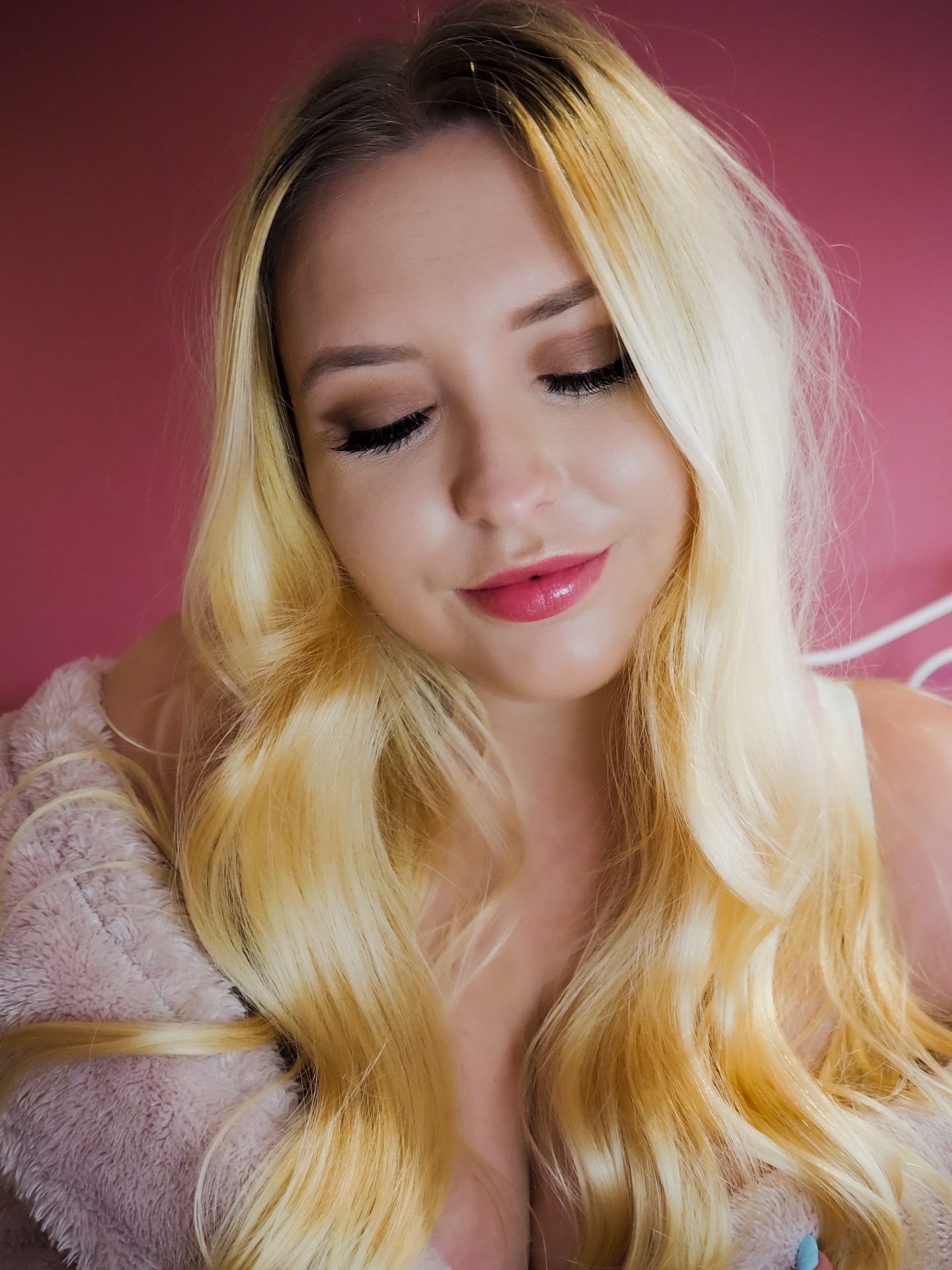 Using a setting powered actually helps the foundation last longer.
The conceal and hydrate foundation is really hydrating and has some amazing coverage for a glowy foundation, just as revolution claims. I've been really impressed with how well it covers up imperfections whilst still staying glowy and keeping your skin looking and feeling hydrated. Usually with cheaper foundations it's coverage, a glowy finish or hydration, not all three.
As you can see from the photos where I've used the conceal and hydrate foundation below it really does have a lovely finish to it. It actually has a high end look to it. I've had quite a few people ask me what foundation I've got on when I've used this one. And they've not believed me when I've told them that it's revolution and was only £9!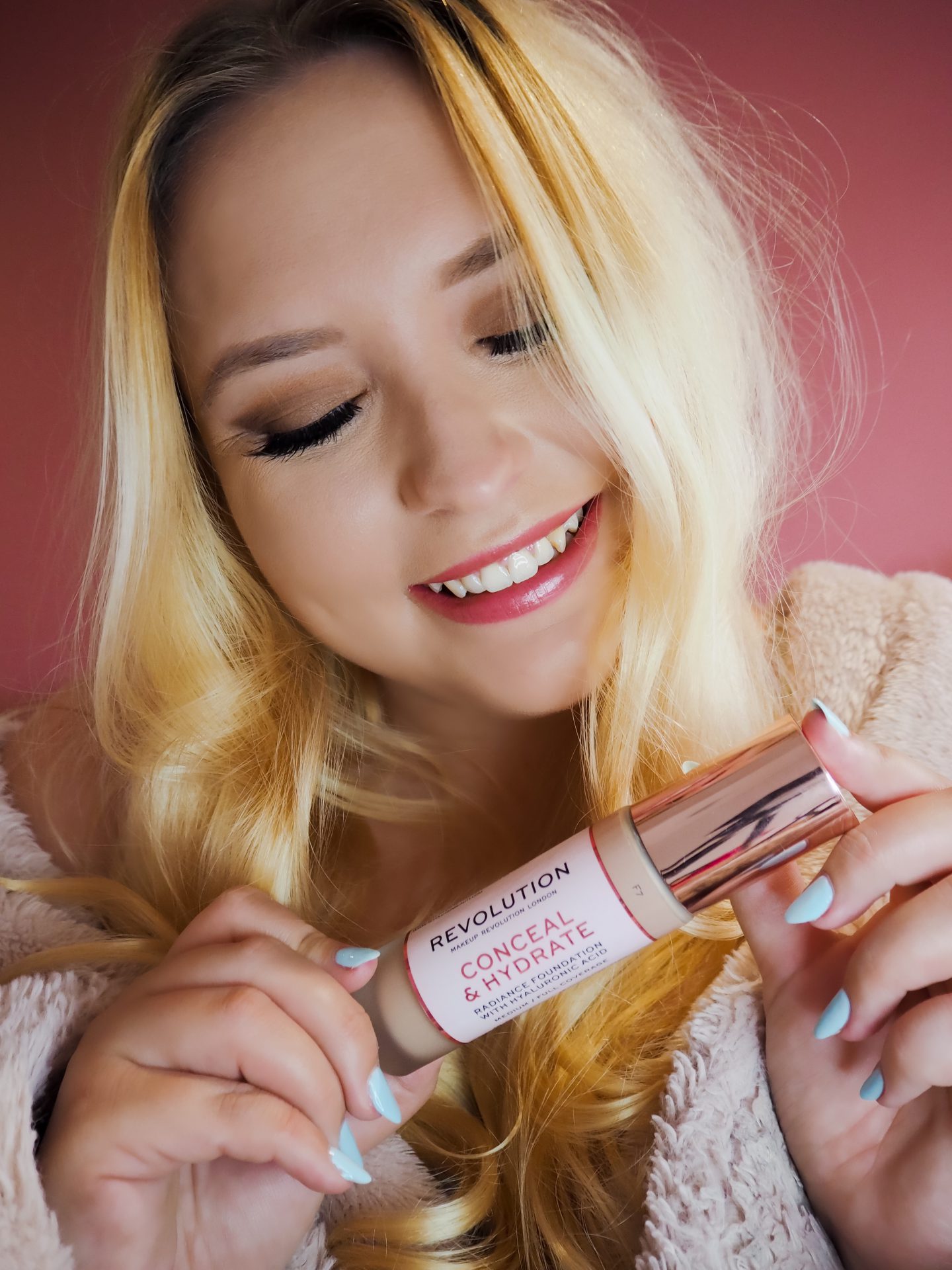 My Overall Thoughts
For £9 this foundation pretty much does as it says, its definitely great value for money. Conceal and hydrate is slightly heavier than some of my other foundations but I wouldn't say it feels heavy or cakey on the skin. Especially once set with a powder.
I have to say I actually really enjoy using it. It has great coverage, still looks lovely and glowy even after setting with a powder. It's definitely up there with some of my favourite drug store foundations!
For only £9 it's actually a really good bargain.
If your thinking about trying Revolution makeup this foundation is a great place to start!
I'm really looking forward to trying more of Revolutions products. And of course sharing my thoughts with you all about them!
Have you tried any of revolutions products before? What are your favourites? Let me know below!
You can buy conceal and hydrate foundation here.