If you've seen my latest YouTube video then you'll know I've tested out some of revolution makeup. Yes you heard that right. I've started a YouTube channel and you can find it here and my video testing revolution makeup here.
I'd heard so many good things about revolution makeup, from friends, family and those of you raving about it online. But I had a few questions I needed answering myself. How can something so cheap be such amazing quality as everyone was saying? Are the products actually pigmented? And are the products really as good as everyone says they are?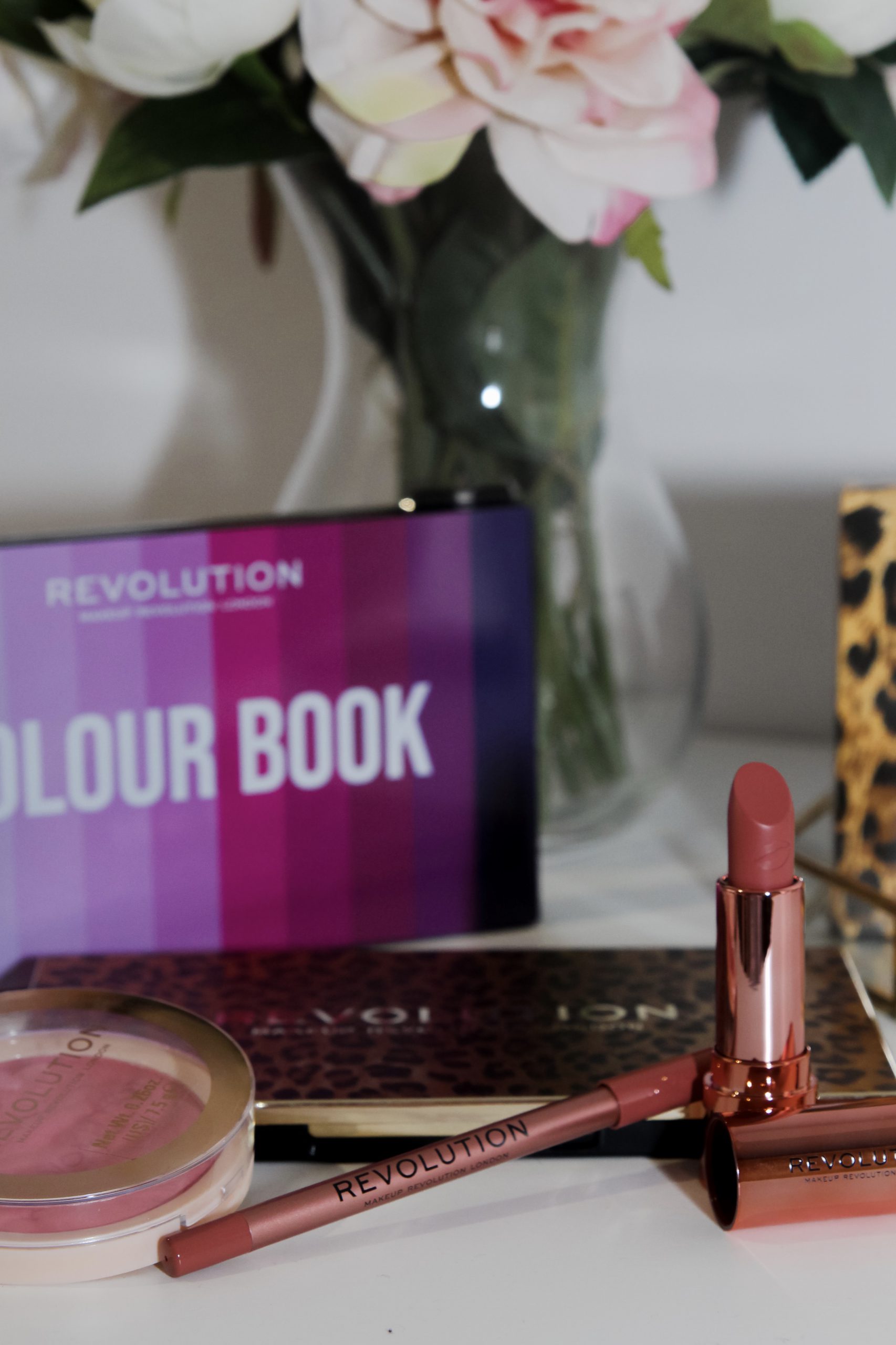 What Did You Get?
I placed a little (read big) order on revolutions website, a mix of revolution, revolution pro and XXRevolution. Although they all come under the revolution umbrella they all count as different 'brands'. So I'll be reviewing them all separately.
What I ordered from revolution makeup –
• Revolution satin kiss lipstick in heart race £5
• Revolution satin lip liner in heart race £3.99
• Revolution blusher reloaded in ballerina £4
• Revolution colour book CB04 palette £15
• Revolution animal courage palette £5
Before this order I'd already purchased the conceal and define foundation, conceal and define concealer and the conceal and hydrate foundation. Along with those I'd received a contour and glow palette from revolution as a gift with purchase.
I absolutely adore these products already, you can read my review all about the conceal and hydrate foundation here.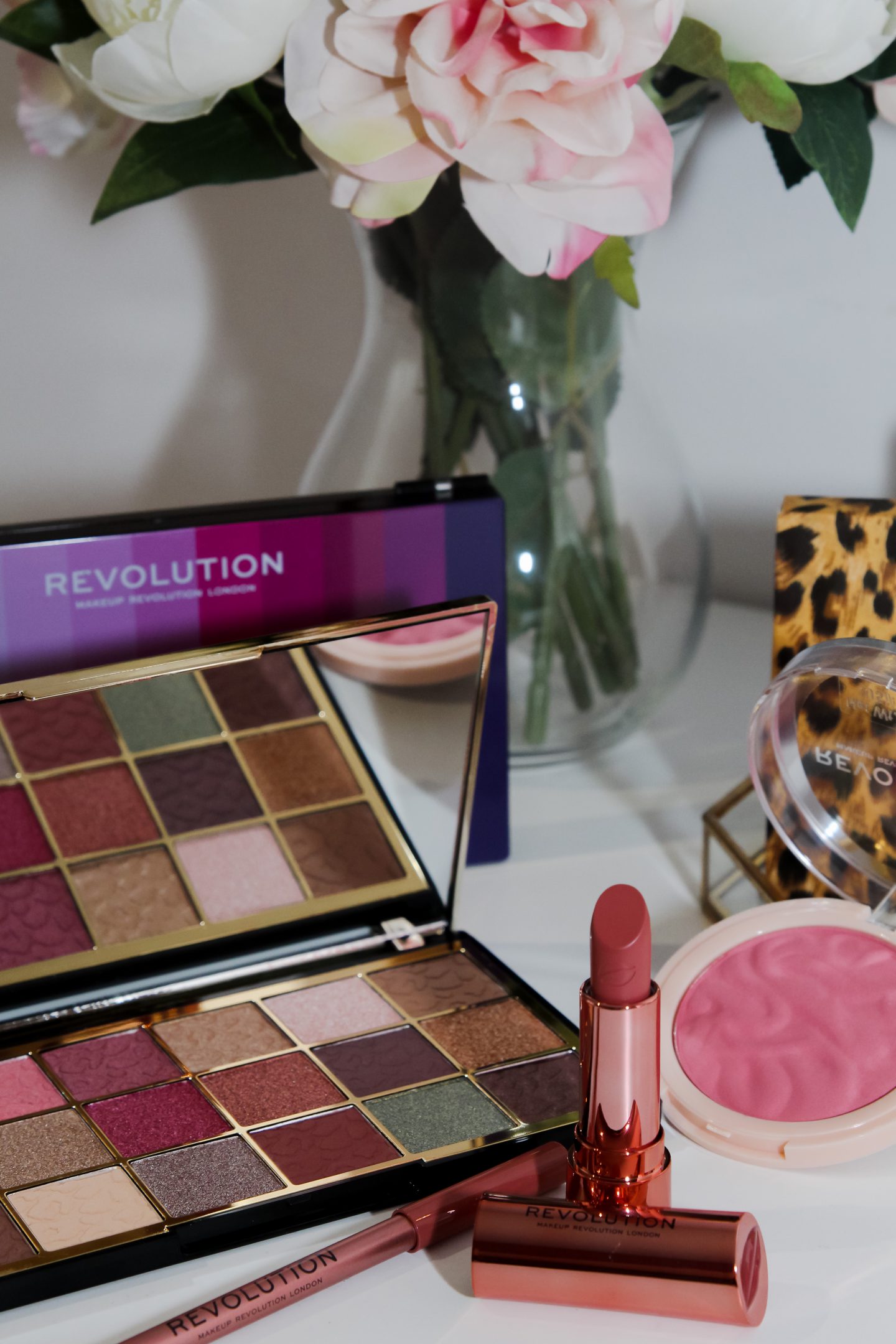 Heart Race Lipliner
Ive tried no end of lip liners, cheaper ones, more expensive ones, middle range ones, even some from good old Primark. But I've always found that some of the cheaper brands formulas out preform some of the more expensive brands. And honestly this is DEFINITELY the case with the satin lip liner from revolution.
This lip liner is super pigmented, easy to apply and has a lovely smooth finish to it.
Some lip liners I find myself having to put some pressure behind it before any colour pay off on my lips. That is not the case here. I barely have to put any pressure on this pencil to see the pay off. The formula is so soft and velvety and it lasts so well.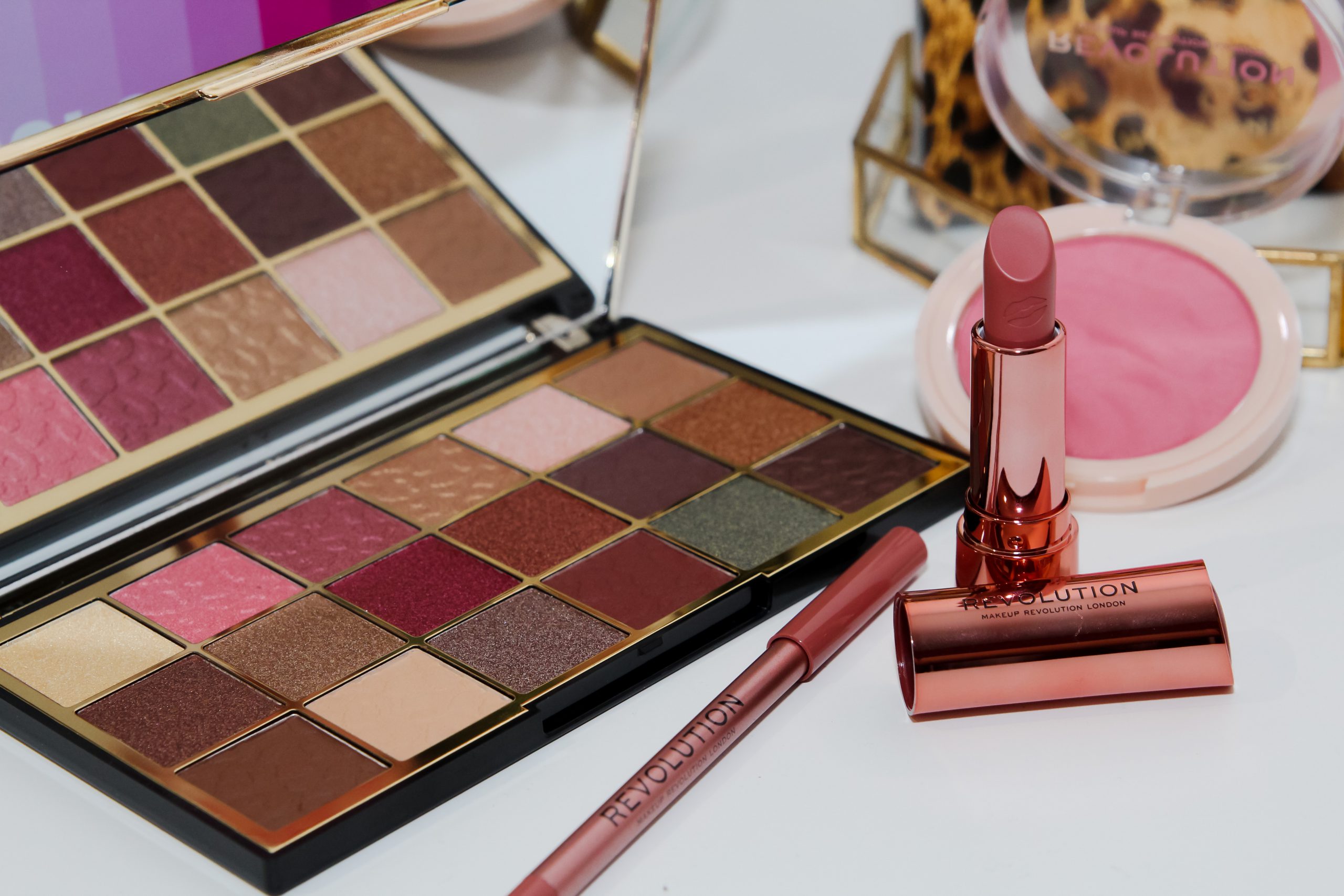 Heart Race Satin Lipstick
In the same shade as the lip liner this lipstick is such a beautiful shade. It's one of those colours I'd happily reach for every day. The packaging of these two reminds me a little of Charlotte Tilbury packaging in a way. Obviously without the price tag.
Applying it is super easy. Its mega pigmented just like the lip liner and has a lovely soft texture to it as it glides on. It feels super soft on the lips. But one thing I have noticed since filming the YouTube video testing out these products is that it does dry on your lips after a while. Which makes the staying power of this lipstick great. But for those prone to dry lips like myself can be a little annoying as it tends to dry them out a little.
With the lipstick being called a satin lip I expected it to have a slight sheen to it. More of a natural type look rather than a matte or a glossy finish. But it's definitely more of a matte lipstick in my eyes. I'd love to see them bring out some glossy finish lipsticks as I couldn't find any on the website.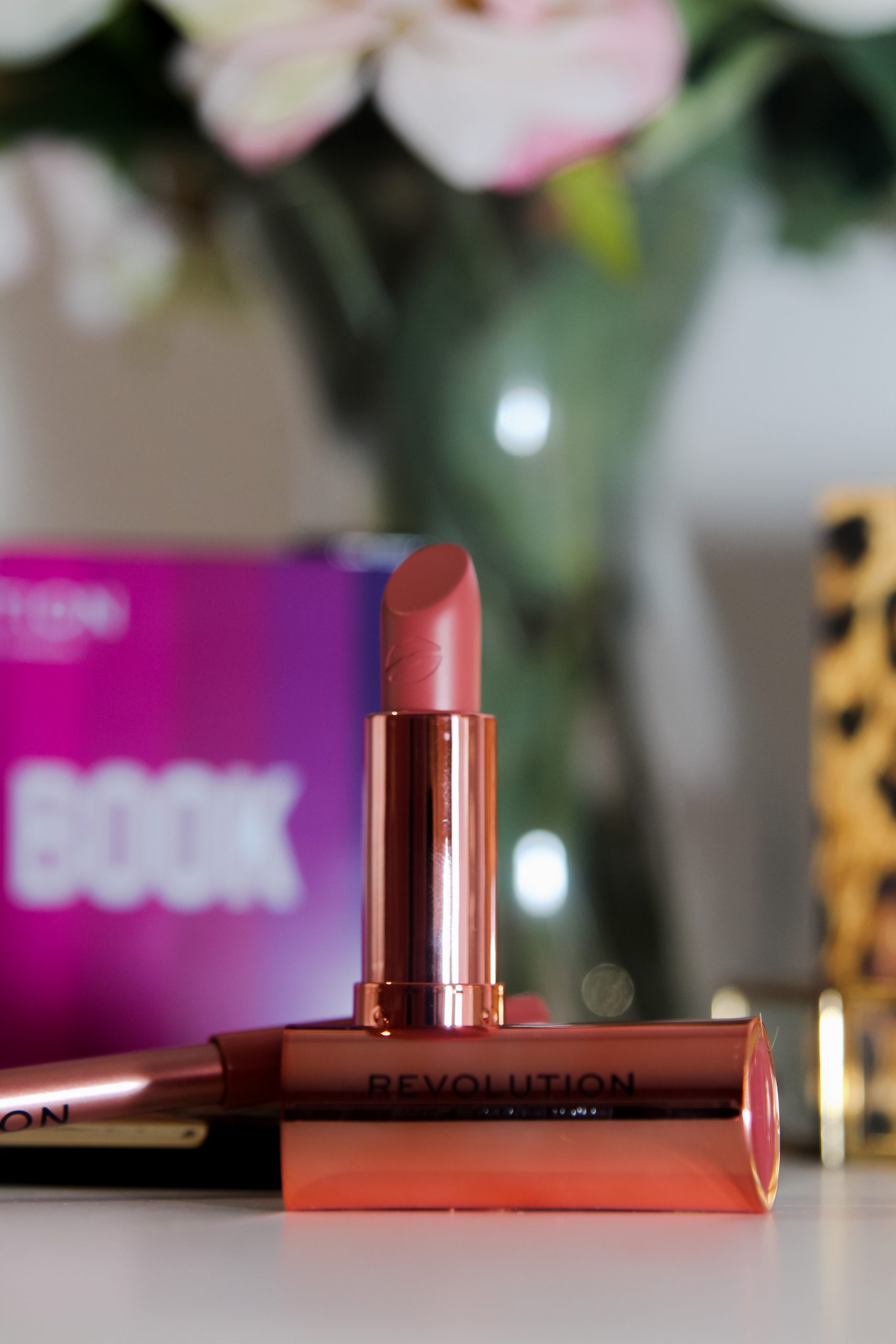 Ballerina Blusher
This cool toned pink blusher is honestly lovey. It's just the right amount of pigmented that you barely need any product on your brush to create a lovely blush.
I have to be completely honest here, I wasn't sure what to expect of this one at all. Ive tried some cheaper blushes before that have had near enough no pigment in them and some that have been absolutely amazing.
The ballerina blush is definitely one of the better drug store blushers I have ever tried. It comes in 12 other shades and at 4 its a bargain.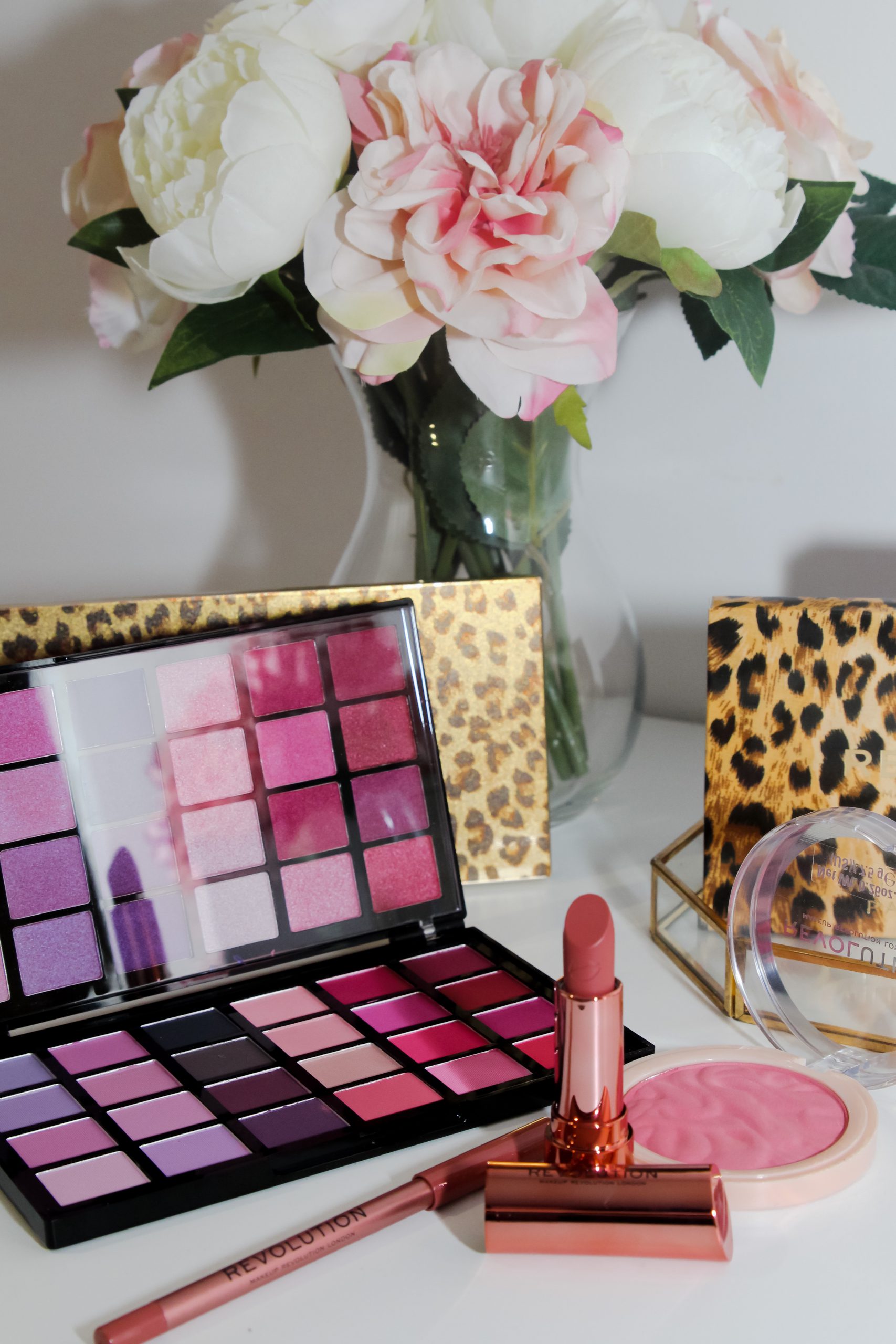 Colour Book CB04 Eyeshadow Palette
If I'm completely honest I didn't have very high hopes when it came to the eyeshadow palettes I'd ordered. Not because I didn't believe that revolution was good – I'd heard that no end. But because when I think of cheaper eyeshadow palettes I always think of chalky textures with barely any pigment.
Boy was I wrong. The colour book CB04 is gorgeous pink, navy and purple shades. It has 48 colours and is half matte shades and half shimmers.
I tested a few shades out on my finger before giving them a go on my eyes and the pigment is mind blowing. I couldn't believe my eyes when i saw how gorgeously pigmented these shades were.
Now I haven't tried this palette out properly yet as I used the courage palette for my look in my YouTube video. But I did swatch a couple of the shades onto the back of my hand in my video. There was no chalky texture there but the smell of this palette did remind me faintly of crayons. But it is ever so faint.
I use pink shades a lot with my makeup so I'm really excited to see how this palette preforms.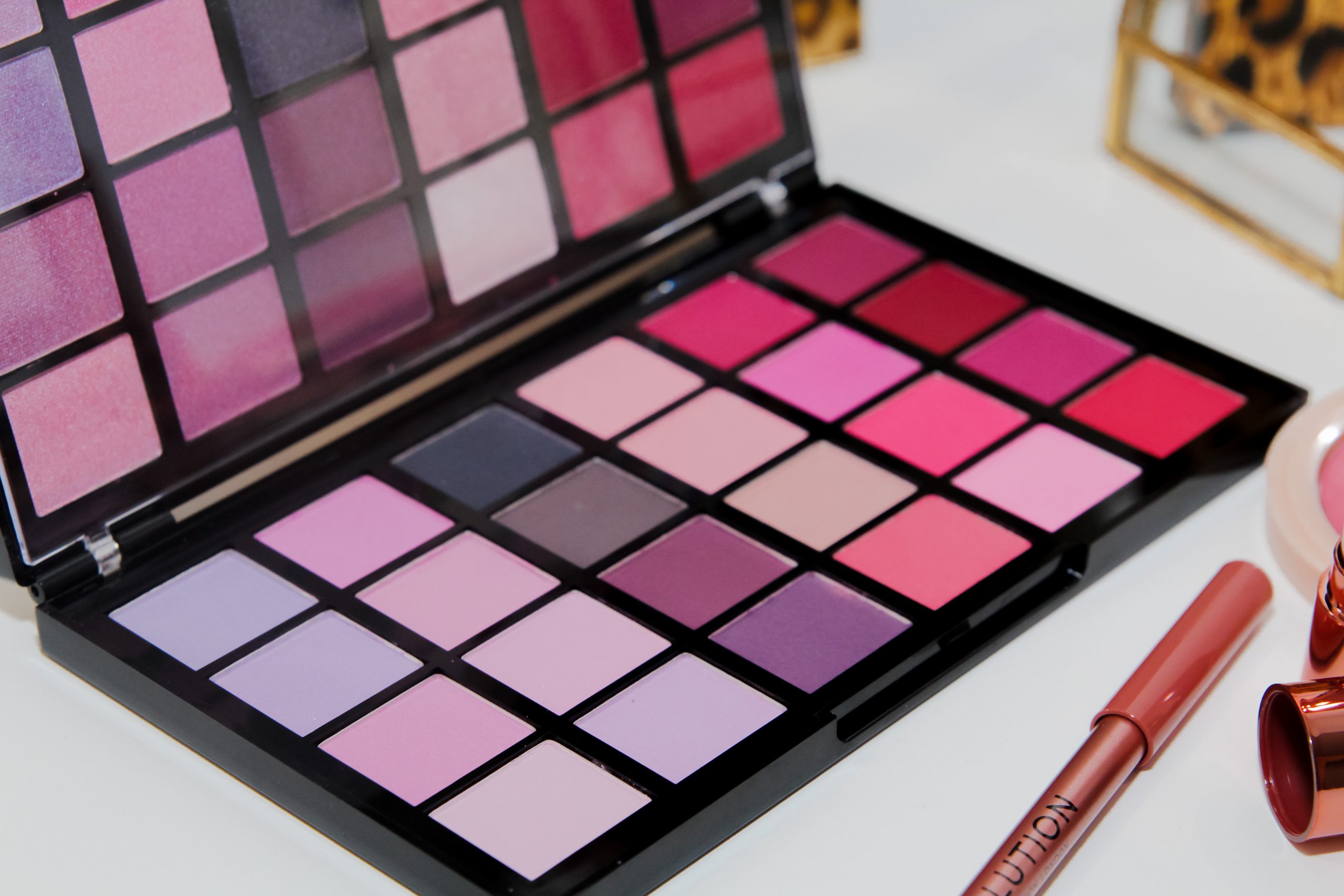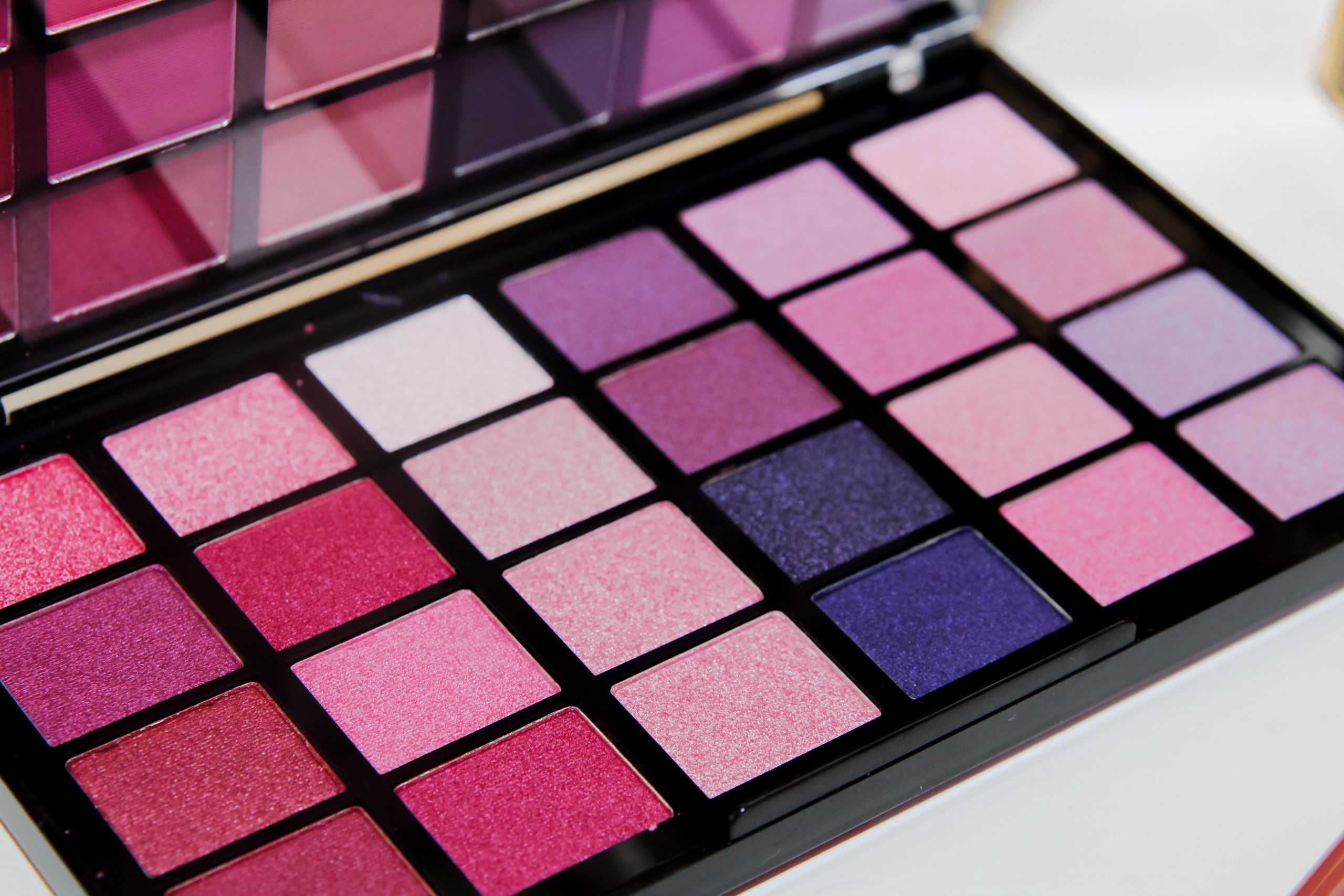 Animal Courage Palette
As with the colour book CB04 palette I had the same reservations about this eyeshadow, and any others actually from revolution. But once I'd swatched the colour book shades I was actually really excited to see what this one was like too.
Starting off by saying this palette is stunning. It's weightier than I expected, as was the colour book actually. It has a handy decent sized mirror and has some gorgeous animal print patterns in the shadows themselves which is a lovely detail.
There was no crayon smell with this one, no chalky texture and tons of pigment. The shadows in this one applied and blended beautifully. Similar in quality to some higher end brands eyeshadow palettes I've had before.
Some of the shades, the more foily finish ones applied a lot better with your finger than a brush. But its something I kind of expected as I've noticed this with other palettes I've had from other places in the past. And isn't a problem as applying makeup with your fingers is actually a pretty normal thing to do.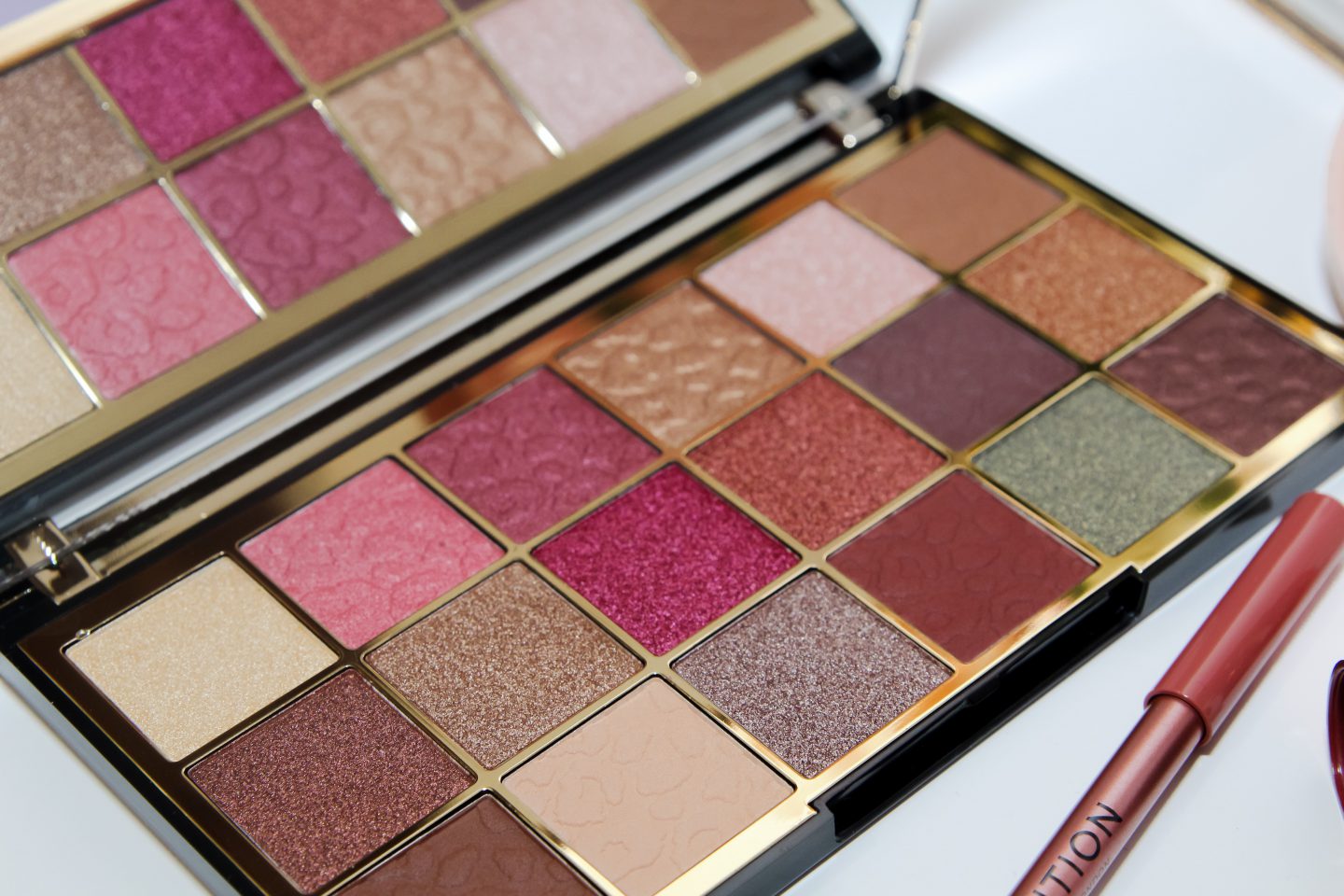 My Thoughts
Ever since I trained as a makeup artist at college, I've always been drawn to higher end makeup. The more expensive brands as a lot of the time 'you get what you pay for'. But I don't think that's the case with revolution makeup at all.
I will happily carry on using these products. Some I will reach for less often than others, but that's purely as I have some favourites in other brands.
Revolution makeup is brilliant for the price point, its super affordable and great quality too. It's definitely one of those brands that is fabulous for everyday wear and those times you want to go for something a little more extravagant.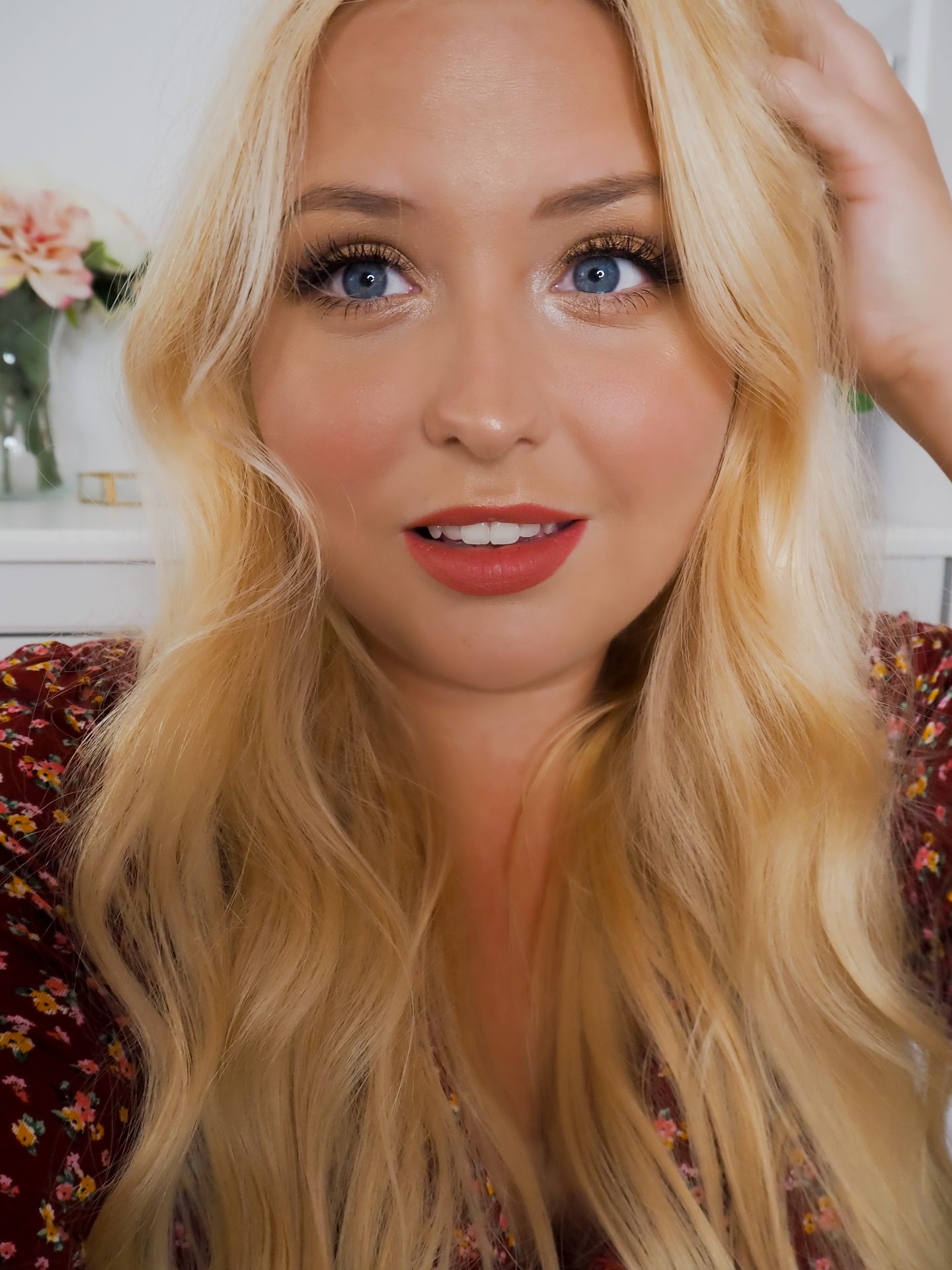 It just shows that no matter what makeup you have. It's always possible to create some gorgeous looks that look like they've been created with much more expensive products.
What's you're favourite product from revolution? I'd love to know so please let me know in the comments below!

*This website uses affiliate links, this doesn't cost you anything extra but I may make a small amount per sale.