We can all use a little help falling to sleep sometimes can't we?!
I know I definitely can anyway!
What better way than a soothing and relaxing sleep pillow spray?!
I usually use another brand of sleep spray but I was actually running out so the timing couldn't have been better. I was more than happy to try a different one and see how I got on with it.
When BeYou reached out about their sleep spray I was pretty excited to give it a go. Especially seeing as I've had such joy with their amazing period patches – a blog post is coming on those soon I promise!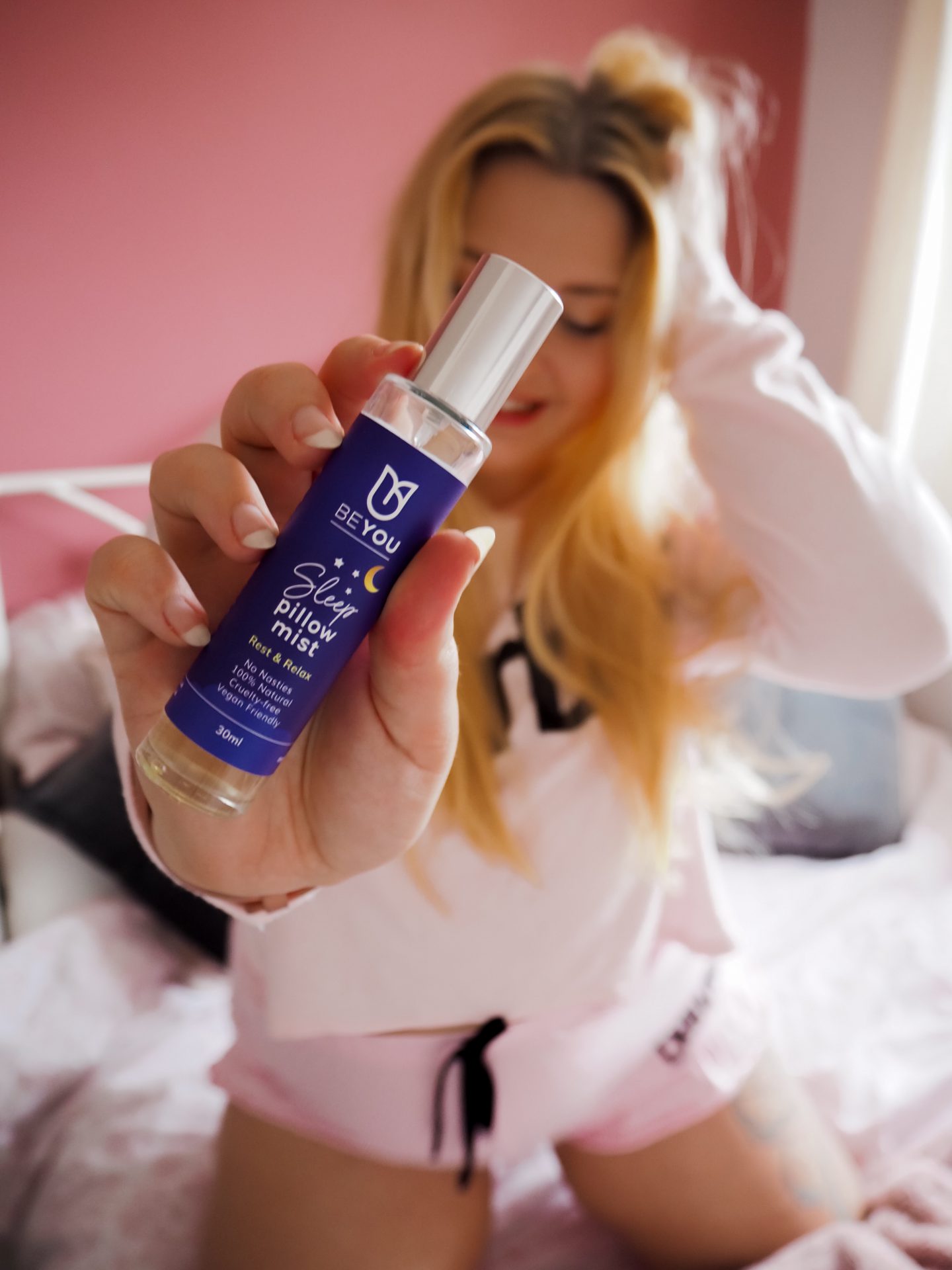 A Little Bit About BeYou Sleep Pillow Mist
BeYou sleep pillow mist is all natural, vegan friendly and cruelty free. Which was developed with periods in mind. Because let's be honest it's harder to fall asleep when your in pain from your period, am I right ladies?!
BeYou sleep mist uses 100% natural essential oils designed to help users relax and destress at bedtime.
The spray includes tones of French lavender oil, Vetiver Oil, Jasmine Absolute Oil, Roman Chamomile Oil and Ylang-Ylang Oil. The essential oils mixed together has the loveliest relaxing scent and at the same time isn't over powering.
How To Use
BeYou recommend that you spray your pillow and duvet before getting into bed. Personally I spray my pillow 2-3 times and then spritz a few times on the underside top part of my duvet where I'll smell it the most.
Once in bed do the following breathing to destress, relax and drift off into a deep sleep. Breathe through the nose for 4 seconds then out through the mouth for 7 seconds and repeat the cycle until you drift off.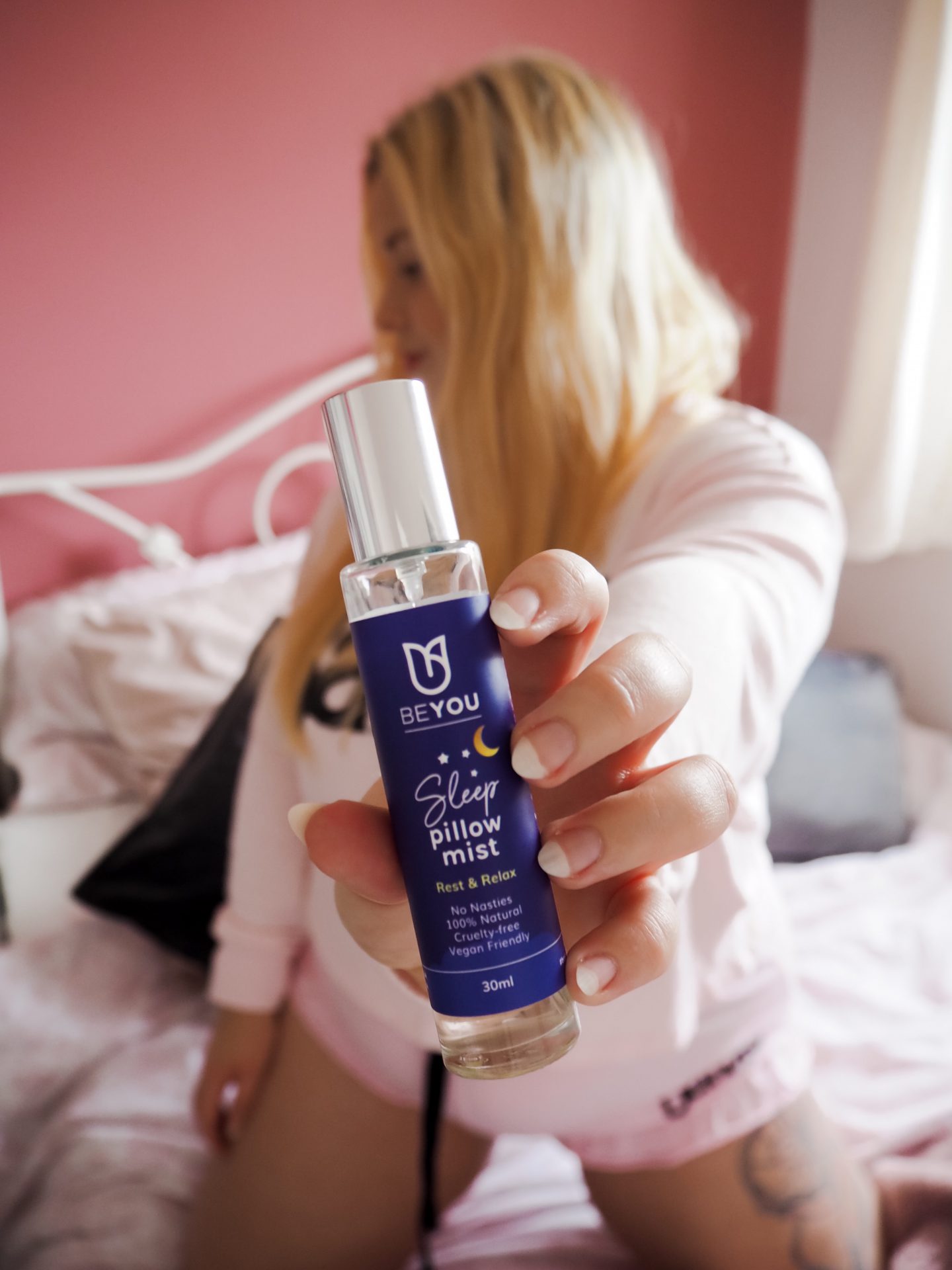 My Thoughts
Let me start by saying I haven't gone a night without using this spray since it arrived! I'm head over heels in love with it!
It has a more musky but sweet scent to it. Which is a lot different to the usual lavender tones of any other sleep sprays I've tried before. That I adore, it's nice to smell a different scent in a sleep spray. It instantly makes you feel more relaxed after those first few deep breaths after you've sprayed it.
I've slept more soundly, deeper and felt more relaxed since using it. It's something I'll be keeping in my routine going forward.
I've also found that although it's long lasting the scent fades quicker than other sleep sprays. Which means when you wake up in the morning there's no strong linger of the spray scent.
I'd definitely recommend adding this sleep spray to your routine if your struggling to sleep!
You can find BeYou Sleep Pillow Mist here.
Save 10% on BeYou with my discount code 'LITTLEBLONDEBLOGX'.
*The product in this post was gifted. However as always all words and opinions are my own.
*This website uses affiliate links, this doesn't cost you anything extra but I may make a small amount per sale.