You guys know I absolutely love Charlotte Tilbury makeup – I'm yet to come across a product that hasn't been amazing! So I cant wait to share my thoughts on the new Pillow Talk instant eye palette with you all.
The last eye shadow palette I purchased from Charlotte Tilbury has easily stayed one of my favourite, go to products. You can read all about that here. So when I saw that she had released one with mostly pink shades I just had to have it, it was love at first sight.
As with everything Charlotte tilbury sells the packaging is absolutely stunning. It looks classy, expensive and o so girly.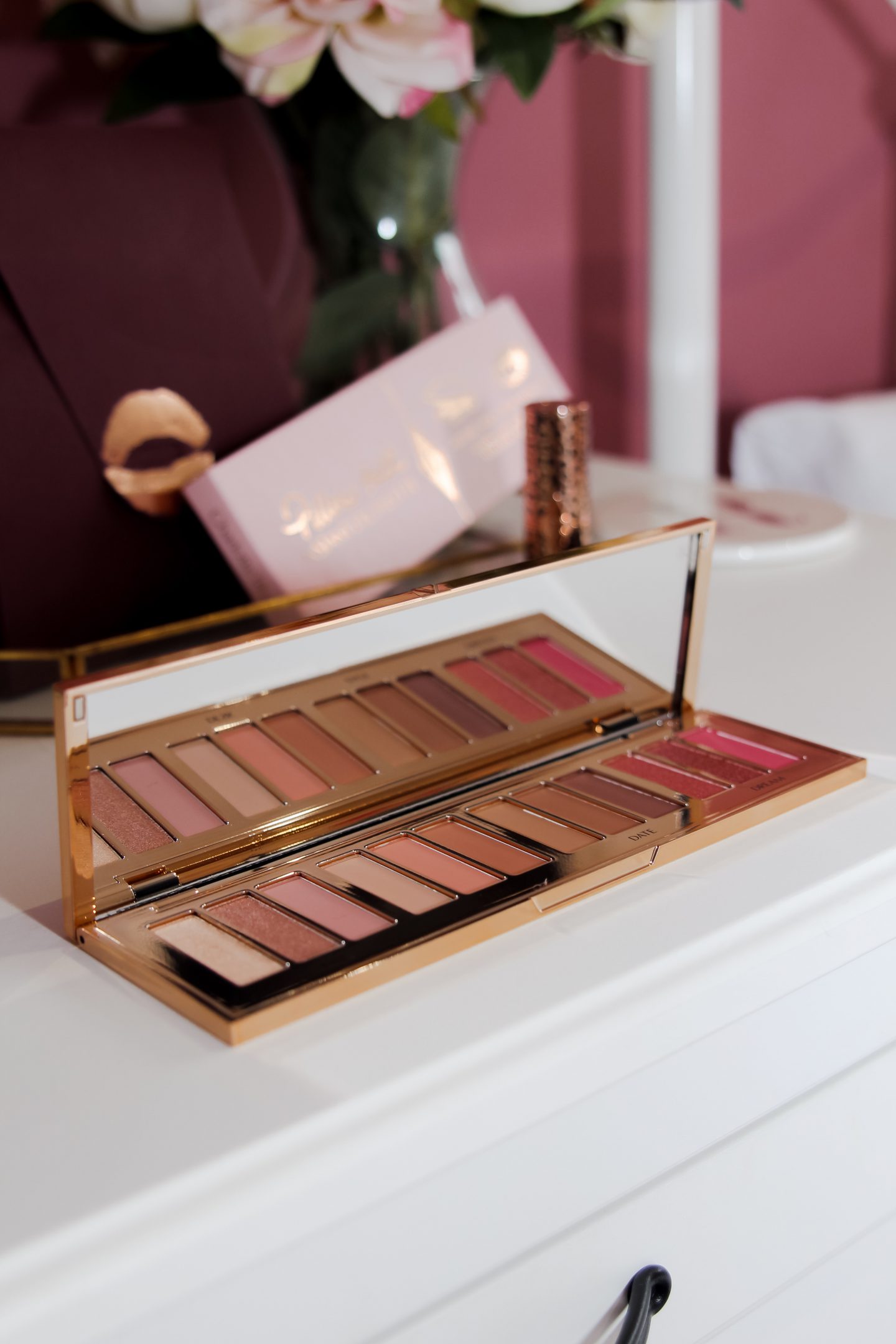 On first impressions the colours are as my friend put it 'so me'. In other words they're super pink and girly!
The palette has 4 looks inside, which consists of 12 shades total, these palettes are the biggest charlotte tilbury sells and are £60 each. Which is definitely on the pricer side when it comes to eyeshadow palettes.
Anyway, on to the 'looks' in the palette.
Day Look
The day look consists of 3 lighter pink shades, each just as gorgeous as the last. The first two are 'champagne pink' and 'rose gold' shades with a shimmery finish, which personally I love. The last shade in this look is more of a matte soft pink shade – it reminds me of the 'pillow talk' colour. The day look would easily be my go to for every day, its so feminine.
Desk Look
The desk look consists of 3 matte shades, which are perfect for those days where your not feeling the shimmery look. First of the 3 is a fairly nude colour, with a slight orange tint. Second is a lovely peach colour that would suit any skin tone. Third is an almost burnt orange shade, that works perfectly on the crease of your eyelid to make it the colours pop.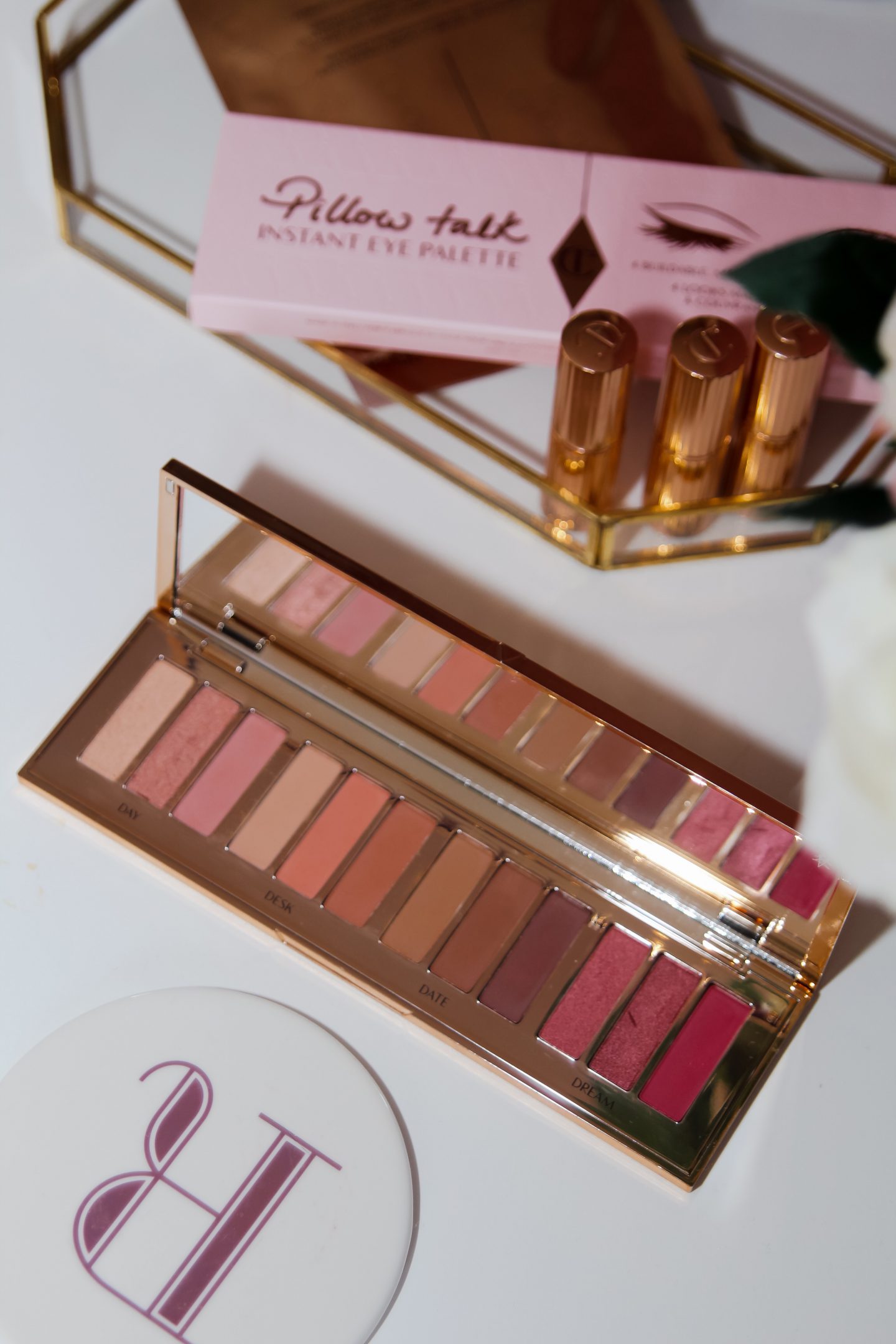 Date Look
I have to be honest I wasn't so sure this look would suit me at all. As the shades are fairly dark and its not often I reach for 'brown/ camel shades'. But I was pleasantly surprised when I tried it out.
As I said these shades are fairly darker than any of the previous looks, not something I would usually choose but I'm definitely warming to them. The look includes a light tawny brown, medium brown and a deep brown. All of which are a matte finish which look lovely. This look in particular I felt that less was more, you barely need any product as its so pigmented.
Dream Look
This look was easily my FAVOURITE!! It's so pink, sparkly and girl – very me. This look has two shimmery shades and one matte. The shimmering rose pink, dusky rose and blush berry rose are absolutely gorgeous shades. As with all of the other looks, you don't need much of each shade as a little goes a long way.
Obvious you guys want to see swatches of these gorgeous shades – look no further than below to see how stunning each and every shade is!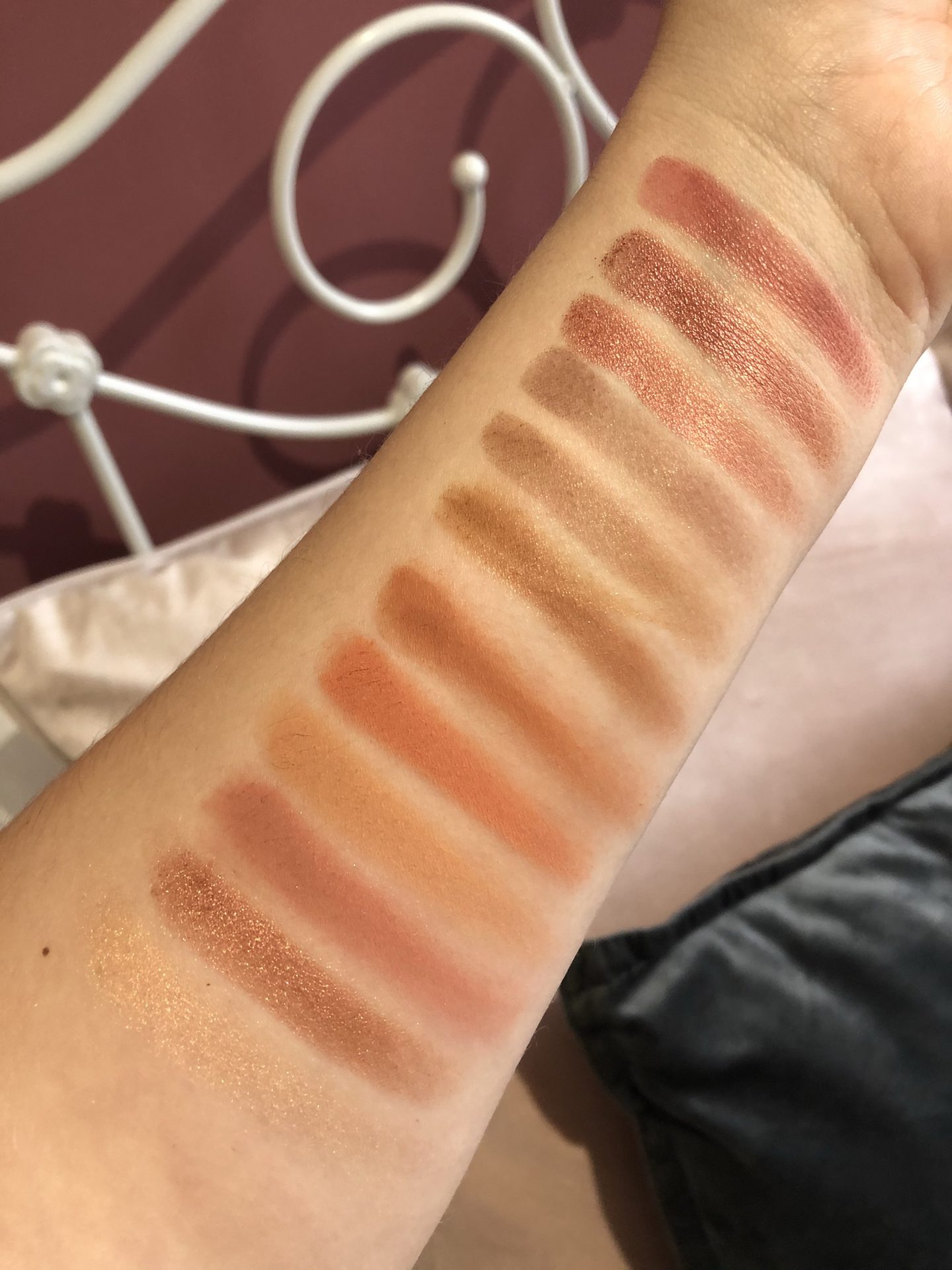 One thing I cant praise this eyeshadow palette for enough is the quality. It is super pigmented, you need barely any product to create a gorgeous eyeshadow look. Each and every colour shadow also glides on so smoothly and feels super soft on your skin, it barely feels like you have anything on.
It's probably one of the simplest palettes you can buy too, as each look is set out for you. So you don't have to be amazing with makeup or a makeup artist to use it. You could just as easily apply it with your fingers – actually there are some shades I did just that with to make them pop more.
You can find the palette here.
Have you tried any of Charlotte Tilbury's eyeshadow palettes? If so what one and what did you think? Let me know below.
*This website uses affiliate links, this doesn't cost you anything extra but I may make a small amount per sale.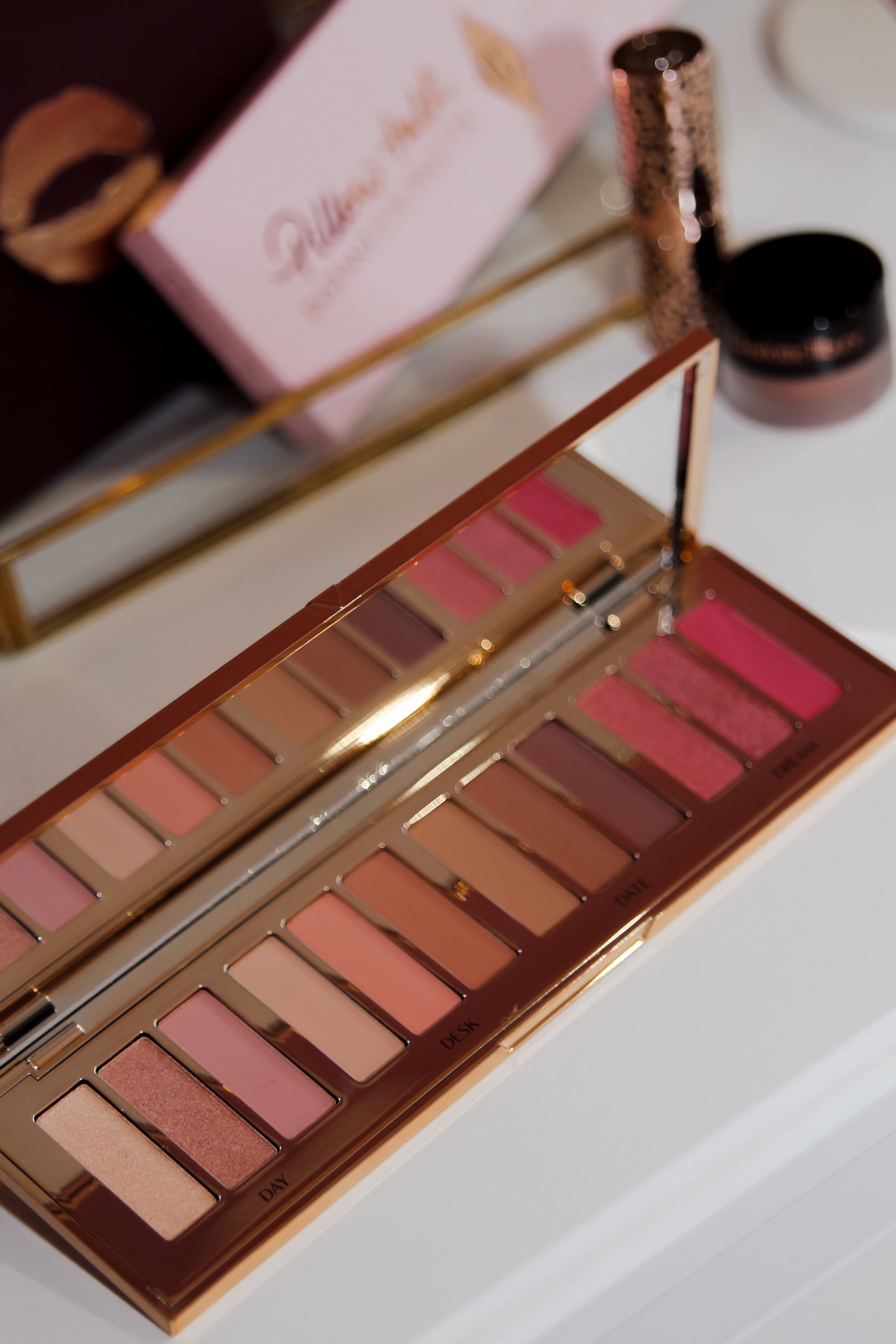 Shop the Post