I've been after a 3 barrel waving wand for months now, so when I heard that beauty works were selling one I just had to order it! The waver cost £60, which i didnt think was too bad compared to the price of others that i've seen. In the past I've had hair extensions from them which were amazing quality so I had high hopes for the waving wand.
In The Box
Waving wand
Heat protection mat and carry case in one
Instruction leaflet
The waver even came with a free heat spray, which smells lovely and honestly who can complain about a freebie?!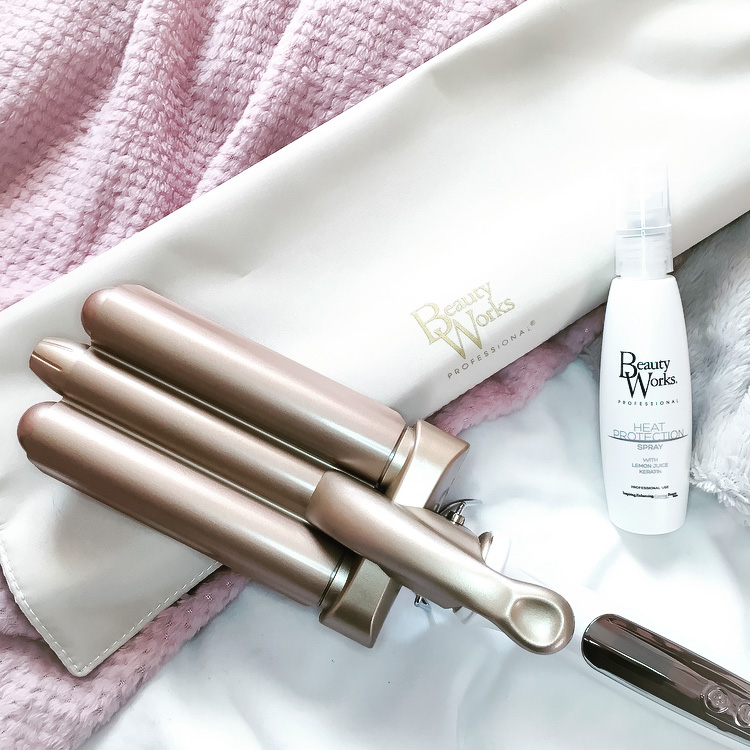 The Waver
The waver itself is slightly bigger and a lot wider than your average curling wand but this made it easy to hold and not manage to burn your fingers.
The waver is really simple to use as it only has 3 buttons, an on/off button, and two temperature controls. Which means you can turn the heat down as low or as up as high as you like.
Having the choice of multiple heat settings come in really handy when you want to achieve different effects. The lower the temperature the looser the wave and the higher temperatures create a more defined wave. I started off with mine on a fairly low heat and worked my way up to the heat which gave me the best desired effect. It didn't take long for the waver to heat up at all.
To create super cute waves I started by sectioning my hair and began using the waver underneath. I then worked my way to the top in sections waiting around 5-10 seconds before moving the waver down the strands of each section.
The Finished Look
When your finished you'll be left with super cute mermaid waves. You can see my finished look below.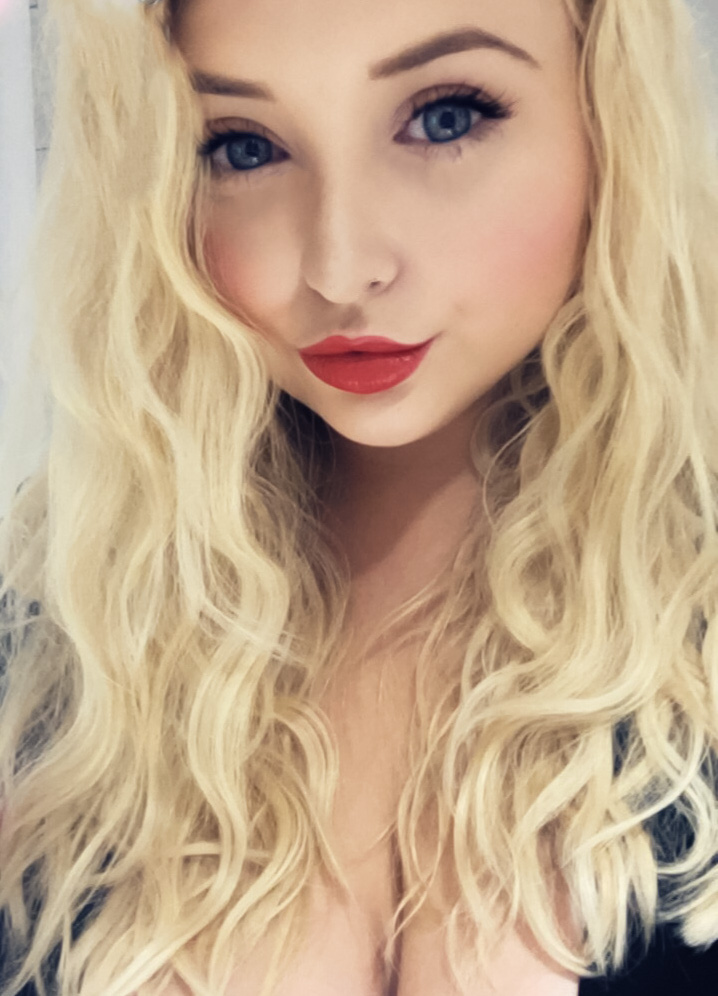 Overall
The waving wand is super easy to use, heats up in no time and gives you amazing mermaid waves. The waves seem to last forever, even without coating your hair in hairspray! I would recommend it to anyone looking to treat themselves to wand to create waves rather than curls.
I'd love to hear if you've gave any of the beauty works styling tools a try in the comments below!