I was recently gifted these gorgeous Marc Jacobs Beauty matte highliner gel eye crayons from Influenster in partnership with John Lewis. I was lucky enough to receive the eye liners in "Earth Quake" and "Deja Blue" which are both stunning colours.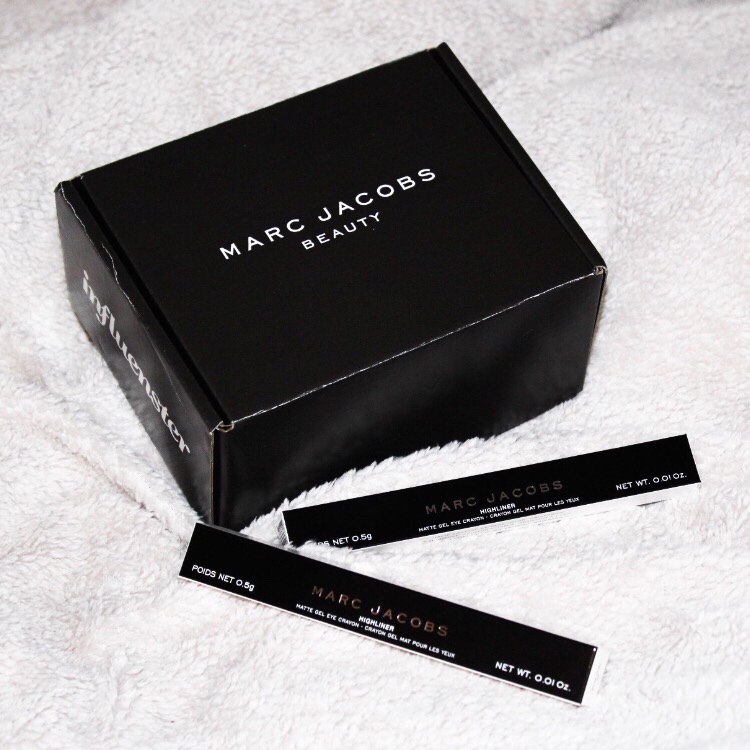 Ease Of Use
I tell no lie when i say these crayons are probably one of the easiest and smoothest applications of eyeliners i have ever had! Usually my go to eyeliner is a liquid but after trying these i may be converted.
The highliners consist of a matte gel rather than a liquid or pencil consistency, which is incredibly pigmented. The application was smooth, even and easily buildable with both colours, it was even easy to blend. These liners are soft, creamy and do not stick to or drag on the skin when applying.
Lasting Power
Once applied and dry the liner does not move an inch, truly smudge proof! I've never had an eyeliner that lasts, let alone does not smudge. So when these lasted hours on end with no smudging I was blown away!
Overall Thoughts
Honestly if you're looking for a smudge proof eyeliner that lasts hours on end, look no further than the Marc Jacobs Matte Highliner Crayon! I can honestly say that after trying these I will definitely be purchasing more in other colours.
Have you tried any Marc Jacobs Gel Matte Highliner Crayons? Id love to hear your thoughts in the comments below!