Recently i was sent this cute little blow dry set from envy professional! The kit contains a dual fix multi action treatment, gentle cleansing shampoo and gentle detangling conditioner and i was really looking forward to trying it as you all know i love trying anything that claims its good for your hair!
The dual fix multi action treatment claims to help repair all hair types. It contains a balance of silk proteins and keratin amino acids to target damaged areas and attract moisture to give long lasting results. According to Envy Professional the 12 key benefits of the treatment are:
Amazing shine
Helps to repair damaged hair
Weightless silk effect
Easier detangling
Helps to rehydrate your hair
Improves blow dry and styling results
Thicker, fuller hair
Anti-frizz formula
Rejuvenates tired hair colour
Results in stronger hair
No more split ends
Lasts for weeks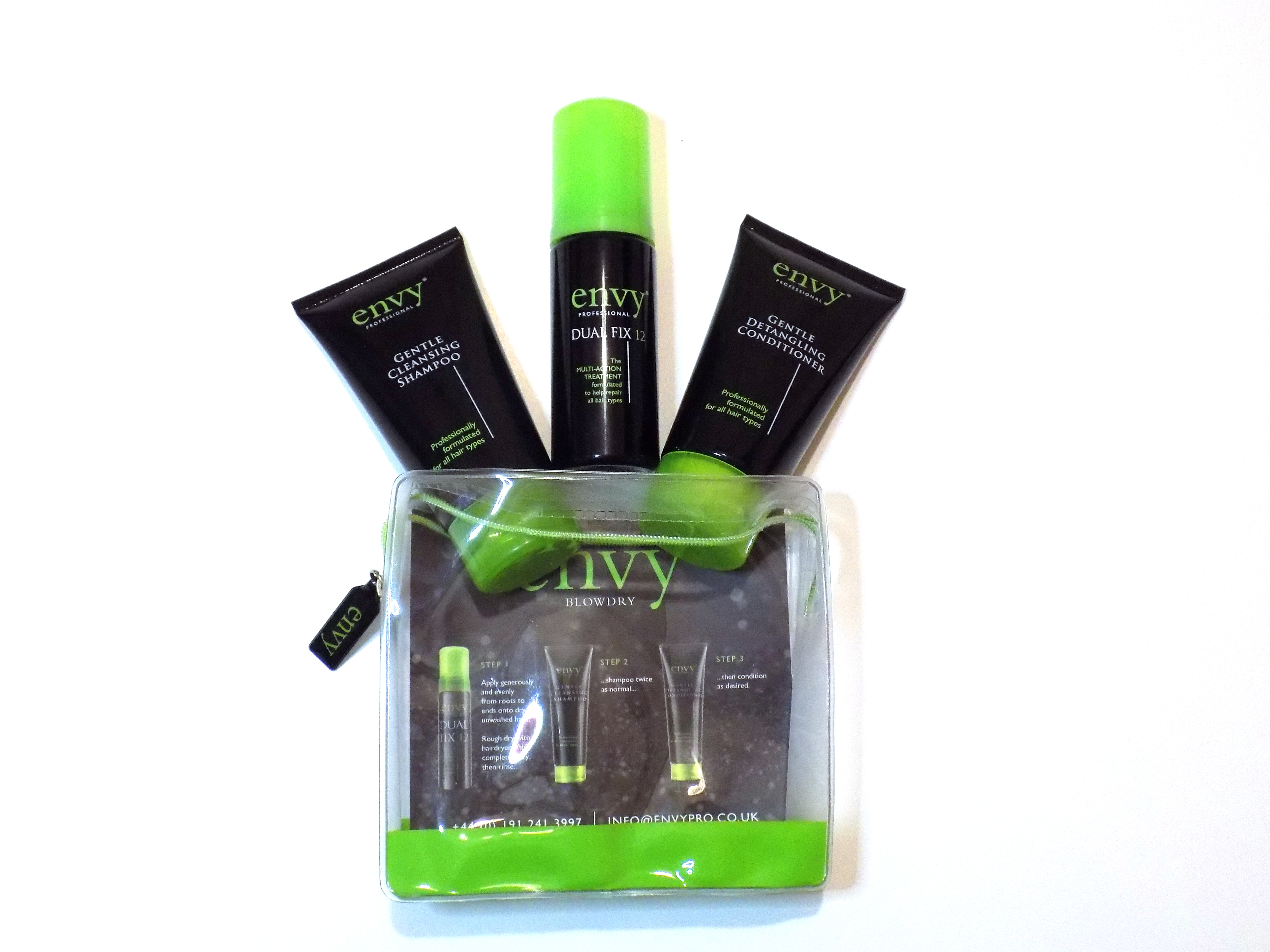 Now i must say the treatment had one of the strangest application methods that i've tried so far! It comes out as a mousse that you apply from roots to ends of unwashed dry hair then rough dry it with a hair dryer (i wasn't incredibly keen on using extra heat on my hair as i try not to use much heat on it as my hair's been through enough over the years!). But envy do say that you can apply it on shampooed hair for 1 minute then rinse and condition as normal – i'm going to have to give that one a try!
Once all your hairs dry you go ahead and wash it out, they recommend that you shampoo twice then condition, so i did as they recommended. The shampoo included in the kit is SLS and paraben free and enriched with a blend of keratin and silk proteins which claims to remove impurities leaving hair fresh and build up free. But i found that the shampoo made my feel hair tangled and dried out while it was wet (not sure how that was even possible!) although i'm not sure if this would have a different effect on those who have thicker hair as mine is pretty thin and does tangle easy!
On a more positive note i was very impressed with the gentle detangling conditioner which was infused with keratin and silk proteins just like the shampoo. My hair felt a lot less tangled, incredibly soft and manageable again after using the conditioner compared to the shampoo.
After blow drying my hair i did see a number of benefits from the kit such as:
Less frizz than usual after drying
Felt silky soft and shiny
Hair was much easier to detangle
Hair felt more hydrated and not as dry
Some of these can be seen on the before and after photos below.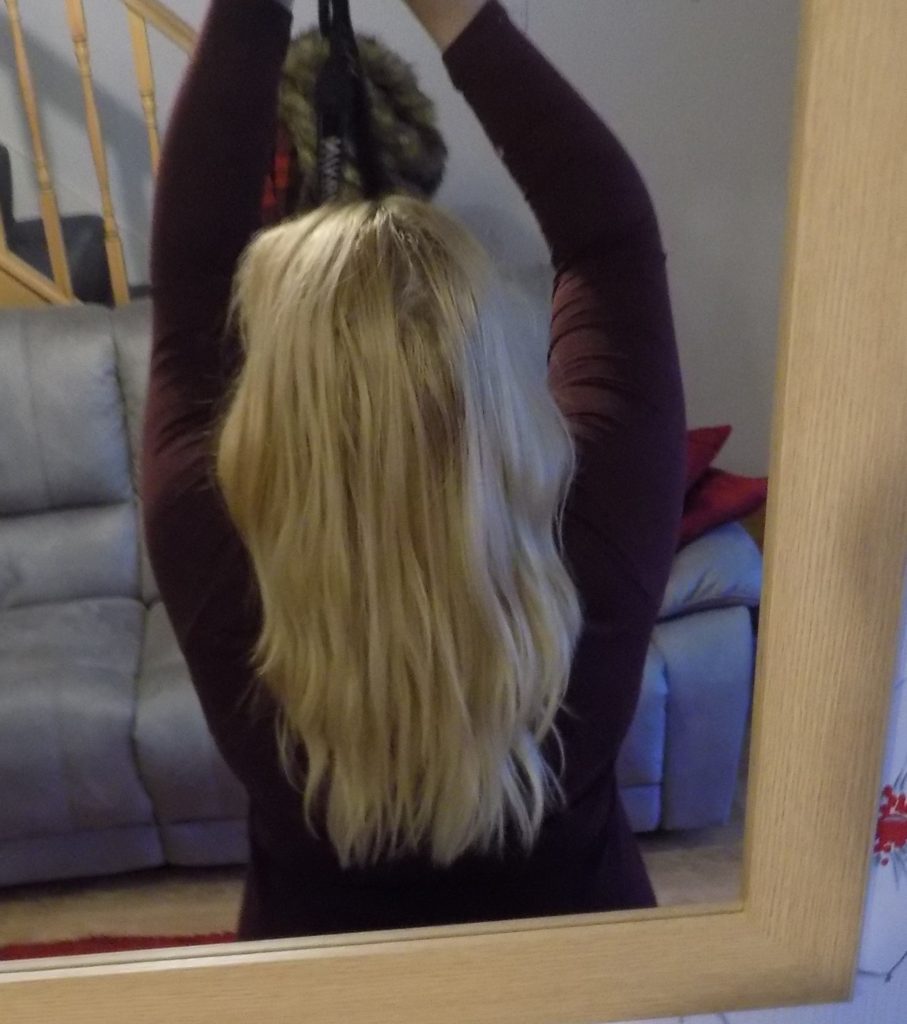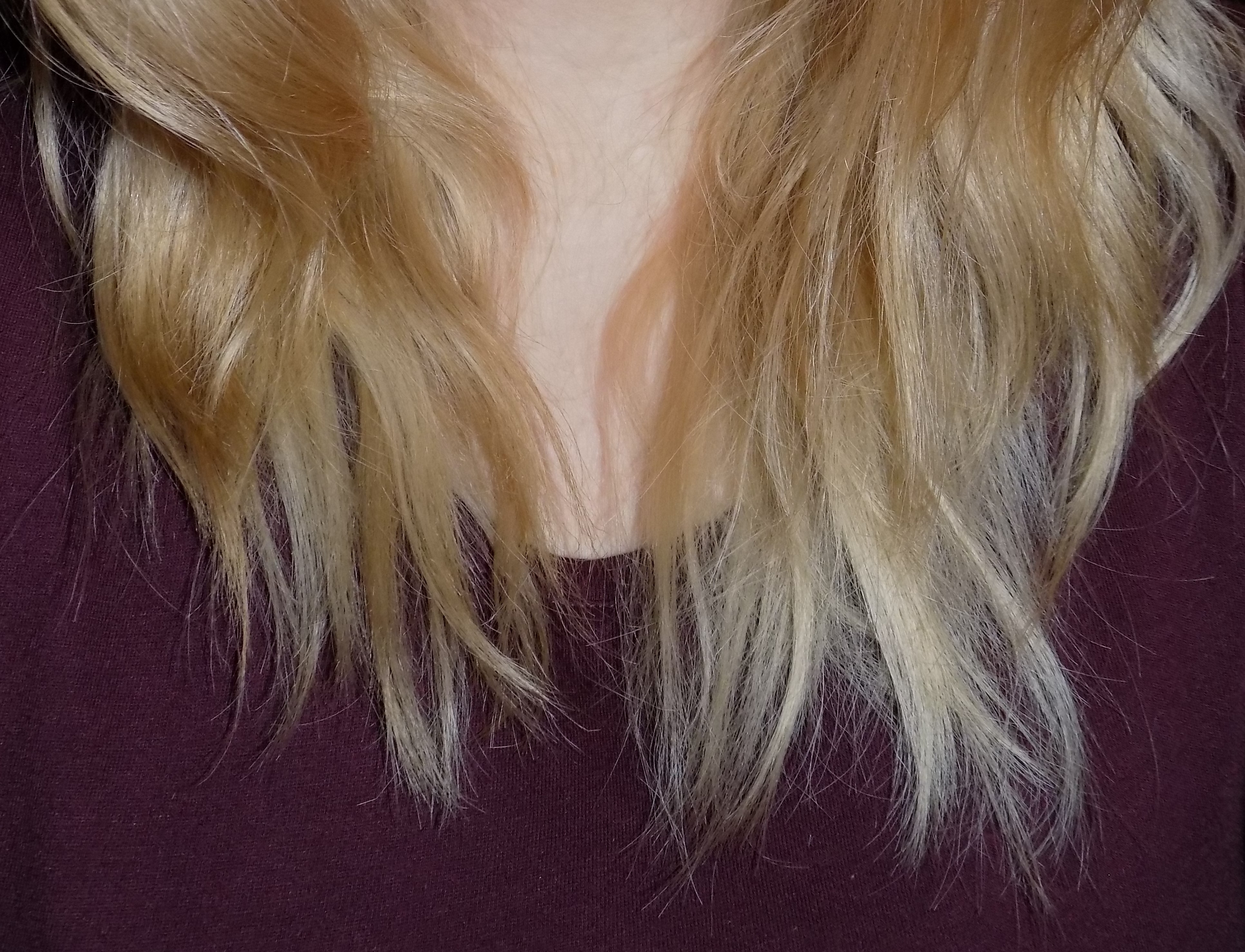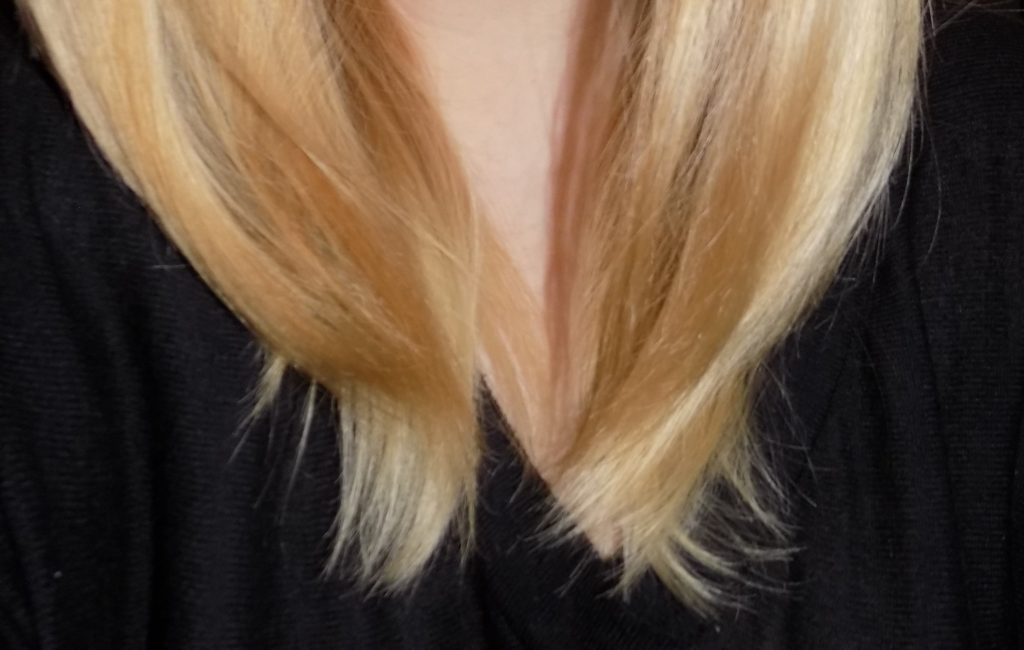 Although i didn't expect the treatment to work miracles i did notice that the mask claimed 'no more split ends' which definitely was not the case for me! There did seem to be less split ends in my hair after the treatment but i was still left with a fair few split ends! It seemed to me that the split ends had been more masked than treated.
All of the products had the same citrusy scent which was lovely and overall i was pretty impressed with the Envy Blow dry kit!
Little Blonde Blog x
xx
*Product Review. All Photos and Words are my own.