Fairly recently a friend introduced me to the brand NYX cosmetics and i've been utterly obsessed since! My first ever NYX purchase was a few of the butter glosses in different colours, at first i didnt really expect much as i;ve had glosses before that looked like they will be really colourful and pigmented and have turned out looking dull and colourless on my lips!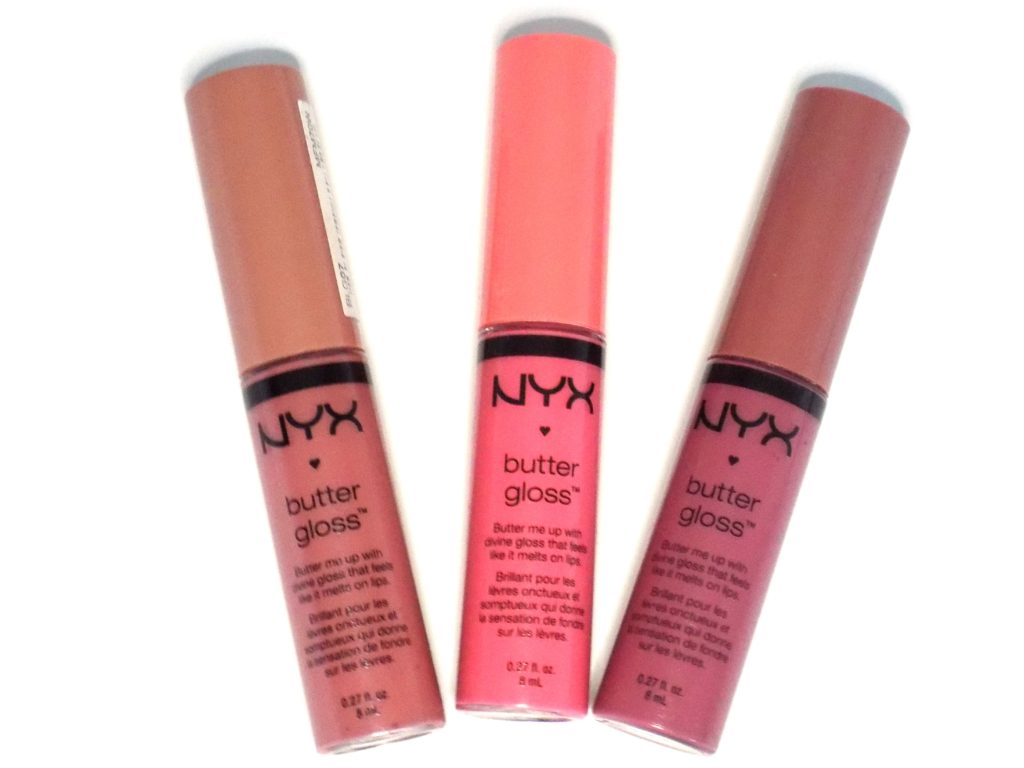 But these glosses are unlike any i have ever tried before. They are super shiny yet not sticky at all, my lips always feel incredibly moisturised when i have the gloss on and after i've took it off. To top it off the pigment in them is amazing, the colours never look washed out or like a faded version of the colour you see in the bottle!
I usually have such a problem with glosses colour fading pretty quickly however these stay surprisingly colourful even after a while, but I can't help but top it up anyway!
I cant wait to get my hands on more NYX products to try!
Little Blonde Blog x