Goooood Evening lovelies! Today im chatting about what products I use to contour.
Now everyone i know contours completely differently and personally i much prefer using powder contour palettes as i find that they blend much easier than any cream contour products i've tried!
My favourite has to be Sleek's face form contour kit in shade medium, the kit has three different coloured powders – a highlighter, sculpting powder and a bronzer and even has a mirror within the compact in case you haven't got one handy! I fake tan ALOT and love being tanned but i still find that the sculpting powder is dark enough for me to contour with even after tanning!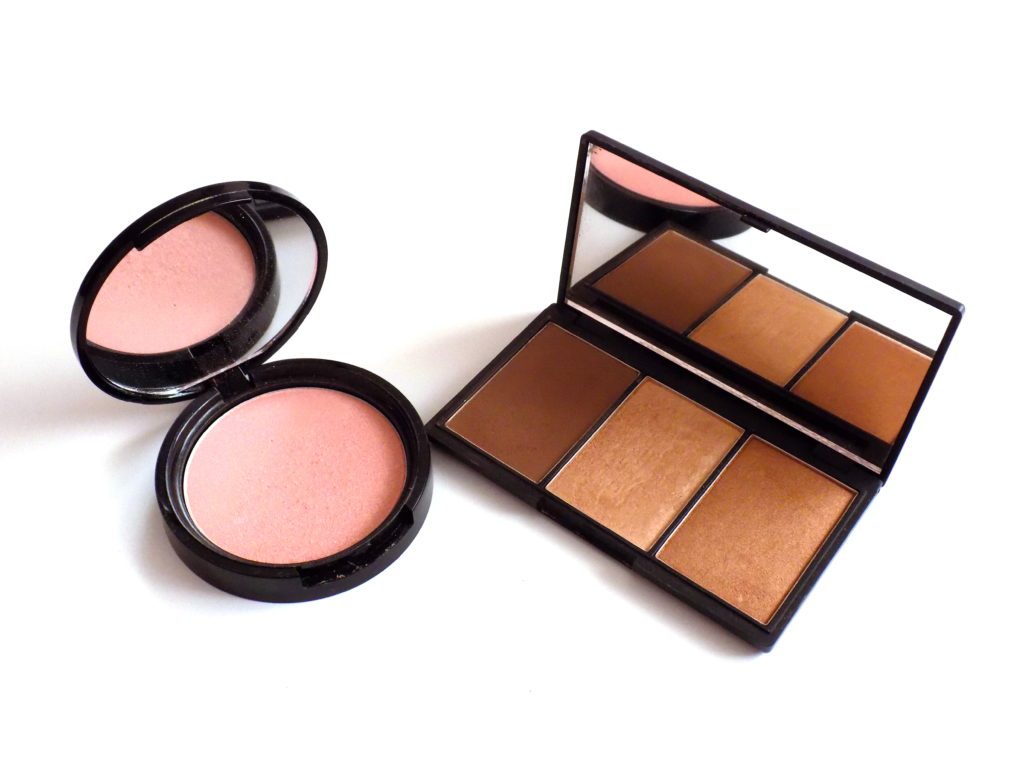 As for Highlighting i actually use the NYX Illuminator in shade Enigmatic which is a soft pink colour with a golden sheen, i use this as i like my highlighter to have a slight pinkish tone to it as i find that it looks more natural on myself as i have naturally pinkish cheeks!
The two set each other off amazingly and make contouring easy enough for even someone who doesn't use makeup to manage!
You can find the Sleek kit here – http://www.superdrug.com/Sleek/Sleek-Face-Form-Contour-Kit-Medium/p/436252
And the Highlighter here – http://www.nyxcosmetics.com/illuminator/NYX_062.html
Little Blonde Blog x