So last weekend one of my closest friends got married! It was such a gorgeous wedding day for a beautiful couple out at Halstead House Farm! So i thought id share my winter wedding look with you all and how i did it!
So i started off using nyx studio perfect photo loving primer in shade green, now this primer is PERFECT for anti redness, i personally get pretty pink cheeks if i'm cold, warm or pretty much any time i cant control it, i'm just naturally pinky toned! This primer does wonders in not letting the red/ pinky tones show through! I just put some in my hands and rub it in, i dont see the point in using a brush at this point!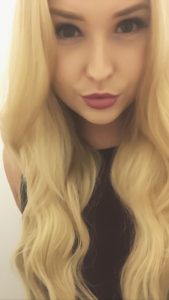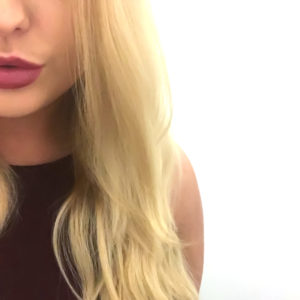 To cover the dark circles i suffer with under my eyes (probably from not sleeping enough haha) i used nyx HD photogenic concealer wand in shade yellow and blend it out with a sponge blender.
I used Bobbi Brown pro longwear foundation in shade 2.5 blended out with an oval makeup brush then topped with no7 trnslucent loose powder using a large powder brush, followed by sleek contouring pallete in shade medium on my cheeks.
For my eyebrows i used Mac fluidline brow gel creame in shade dirty blonde applied with an angled eye brush. Then for my eyes i used Nyx jumbo eye shadow pencil in shade strawberry milk, nyx two time eyeliner, clinique high impact mascara and eylure volume false lashes.
I finished the look off with Kylie cosmetics gloss in shade posie k, clip in hair extensions from beauty works online and loosely curled them with GHD straighteners.
Love,
Littleblondeblogx