I've Kept this pretty quiet as i wasn't sure how it would go but i'm so proud of myself and over the moon that i made the decision to take my blog self hosted.
The idea came to me when i kept thinking that it would look more professional if my blog had its own domain instead of the bog standard .wordpress.com domain. Now i thought that this would be sooooo much more expensive than it actually was to buy my own domain, the domain itself only cost me around £5 for the year which i think isn't too bad at all!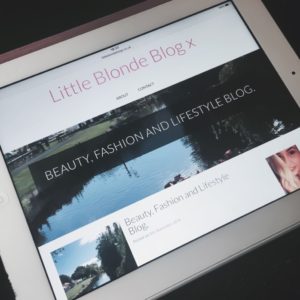 Now after i brought the domain i honestly had no idea where to start or how to link it to my blog, which luckily a friend knew all about and set it all up for me, i honestly don't know what i would have done if he hadn't as i still have no idea what he did to make it all work now!
I'm so glad i went through all the trouble and time to get set up as a self hosted blog! Not only do you have more control over your blog but there are so many more functions and themes available to you than there was when i was on a free blogging platform. To top it off it looks so much more professional and has a cleaner appearance.
Now i'm no whizz at all this, i'm actually still a newbie but when i first started blogging i had no idea on what platform to use or if i should choose free or self hosted, but i honestly think that trying out different platforms has helped me make the decision to go self hosted as i learnt what i did and didn't like about each! I think that each of us has our own preferences and you need to try things to see if you like them or not!
Is your blog self hosted? Are you thinking of taking the plunge like i did and going self hosted? What were your experiences with going self hosted? I'd love to hear all of your thoughts on the subject!
Love
Littleblondeblogx