So this month Glamour magazine comes with a benefit gimme brow freebie, as far as i could tell it came in 3 shades, 1,3 and 5 with 1 being the lightest and 5 being the darkest. Naturally i picked up shade 1 as i have really light blonde hair and mousey brown eyebrows and to my surprise the colour matched perfectly!
It comes in a little bottle and has a mini mascara like brush applicator. Personally i have never got on with any products like this for my brows before so i was a little sceptical but thought i would give it a go anyway. I went ahead and applied it, it was so easy as all i needed to do was brush it through my eyebrows and i instantly had more colour and volume.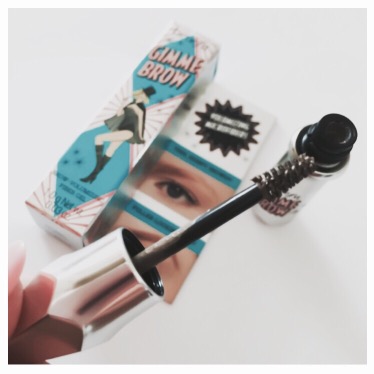 I was pleasantly surprised when it actually worked really well and didn't feel like i had loads of product on my eyebrows, however it only worked mainly on the bulk of my eyebrows and i still had to pencil in a few little bits like at the top of the arch of my brow – you can see the overall result below!
Overall i will carry on using the little sample as it made doing my brows super easy and quick!
x