In December I was kindly invited over to Bosworth Aesthetics and Beauty by the lovely Annie for a bespoke facial. The salon itself is in a lovely area of Market Bosworth, hidden away in a quiet residential area which is super easy to get to. The salon itself is gorgeous, modern and relaxing. Upon arrival at Bosworth Beauty both Annie and Jason were incredibly warm and welcoming. I instantly felt relaxed and at home in the salon.
Honestly I was over the moon to be invited for a bespoke facial. It really couldn't have been a better time for one as I'd been having no end of issues with my skin! From dry skin, to annoying spots, clogged pores and moisturiser not absorbing, you name it my skin was probably having a problem with it. I know it possibly had a lot to do with the weather but it was driving me crazy.
The Facial
Now enough blabbering and onto the important stuff! The facial itself! Annie was absolutely brilliant, she listened to all of the problems I'd been having with my skin and came up with a number of things that she could do to help it.
The following techniques were combined to create my bespoke facial :
Diamond Tip Microdermabrasion.
Microcurrent.
Lymphalic Facial Massage.
LED.
Don't worry I'll be going into more detail bout each one soon. So onto the bed I got and let Annie work her magic on my misbehaving skin. My skin was prepped with a good cleanse, makeup removed and I soon felt super comfy and relaxed.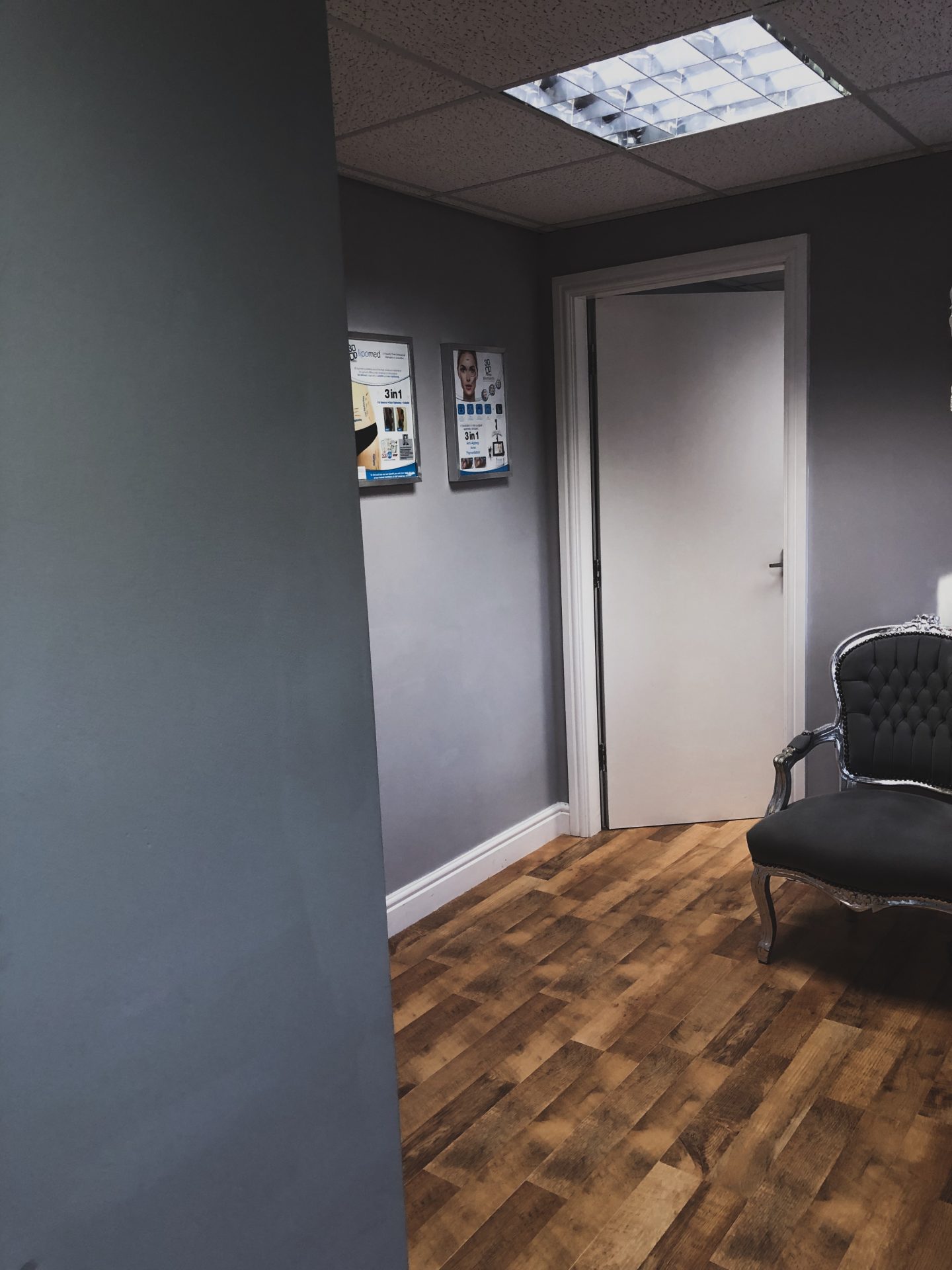 Diamond Tip Mircrodermabrasion
As I promised Im going to be going into more detail of each step and what the benefits for your skin are from each. Starting off with diamond tip microdermabrasion which is used to exfoliate, remove dead skin cells and reduce open pores. Which I definitely needed. As I mentioned before my skin was playing up no end. Dry skin and enlarged pores were two of my concerns so I was excited to see if this would help.
Having the microdermabrasion did not hurt what so ever! It actually felt oddly satisfying. The best way I can describe it is that it feels like a miniature hoover clearing out your pores.
Microcurrent
The next technique used in my facial was Microcurrent which is also known as a non surgical face lift. The two prongs used help lift and tone by using electrical currents to stimulate collagen and reduce signs of ageing.
As the first two steps of the facial this one was also completely painless. It was incredible relaxing. Honestly if it wasn't for Annie talking to me throughout I might have drifted off I was that relaxed!
Lymphalic Facial Massage
As it says on the tin this step involved a mega relaxing facial massage. Lympahalic massages are often used to reduce puffiness, improves circulation, remove toxins and promote wellbeing and relaxation.
LED Therapy
Last but not least LED light therapy was used on my skin. Different colour LED lights all have different benefits for your skin. Annie used two different lights on my skin a yellow light for healing and a blue light for reducing bacteria. Once again this step was completely pain free and relaxing. Although at first the light seems really bright even with the goggles which Annie had put on me, but you soon got used to it and relaxed.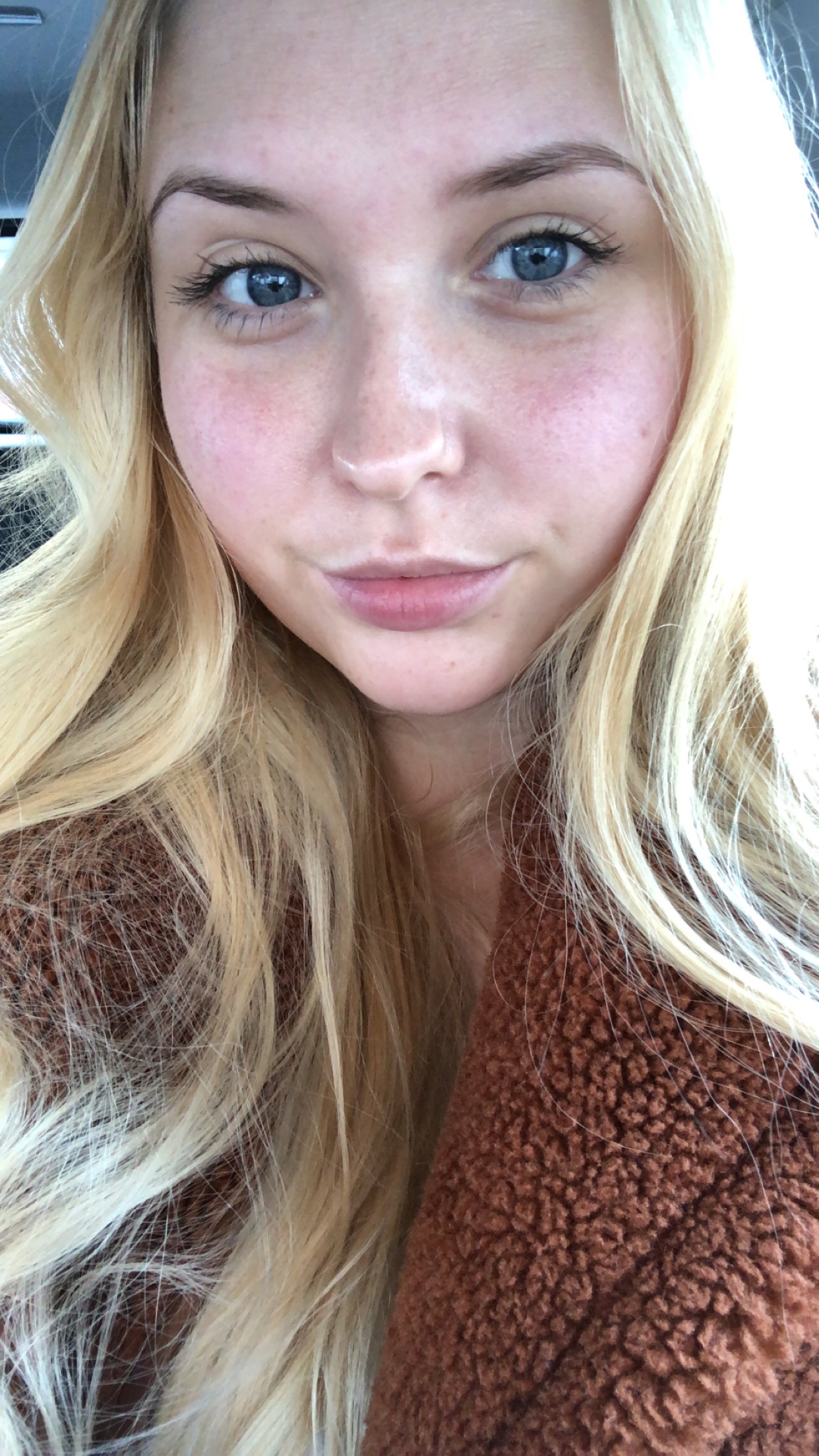 The Results
I'm one of those people that loves facials, I find them super relaxing but I've always stuck to the bog standard ones that my usual salon offers. Mostly because I hadn't got a clue what any of the above were until Annie kindly explained them to me! Now I've had a bespoke facial I honestly cannot see me going back to a normal facial!
I'm still amazed by the results of my facial. My skin was glowing from the moment I left Bosworth Aesthetics and Beauty. It felt incredibly soft and supple for days even weeks after my treatment. My huge open pores can still barely be seen now and the dry skin I'd been suffering with hasn't reared its head since the day of my facial.
Honestly for quite a while after my facial I didn't go anywhere near my makeup bag. My skin looked that good that I didn't want to cover it up. Most importantly weeks later my skin is still in a much better condition than before.
I would certainly recommend Bosworth Aesthetics and Beauty to anyone who has any skin concerns or just wants to treat themselves to an absolutely incredible facial.
*This post contains a gifted treatment for review purposes. All opinions are my own.