The GHD Glide is the new limited edition product that everyones going absolutely crazy about at the moment. Im going to answer the question I know your all wondering - Is it worth it?
Anyone else always wished for longer in bed in the morning? For their hair to take less than 5 minutes to tame? Well our prayers appear to have been answered in the shape of ghds new hot brush the ghd glide!
The ghd glide which was launched earlier this month, is marketed as the perfect tool for next day hair. Which smooths away frizz and fly always within minutes. So you can be Queen of the sheets and stay in bed longer!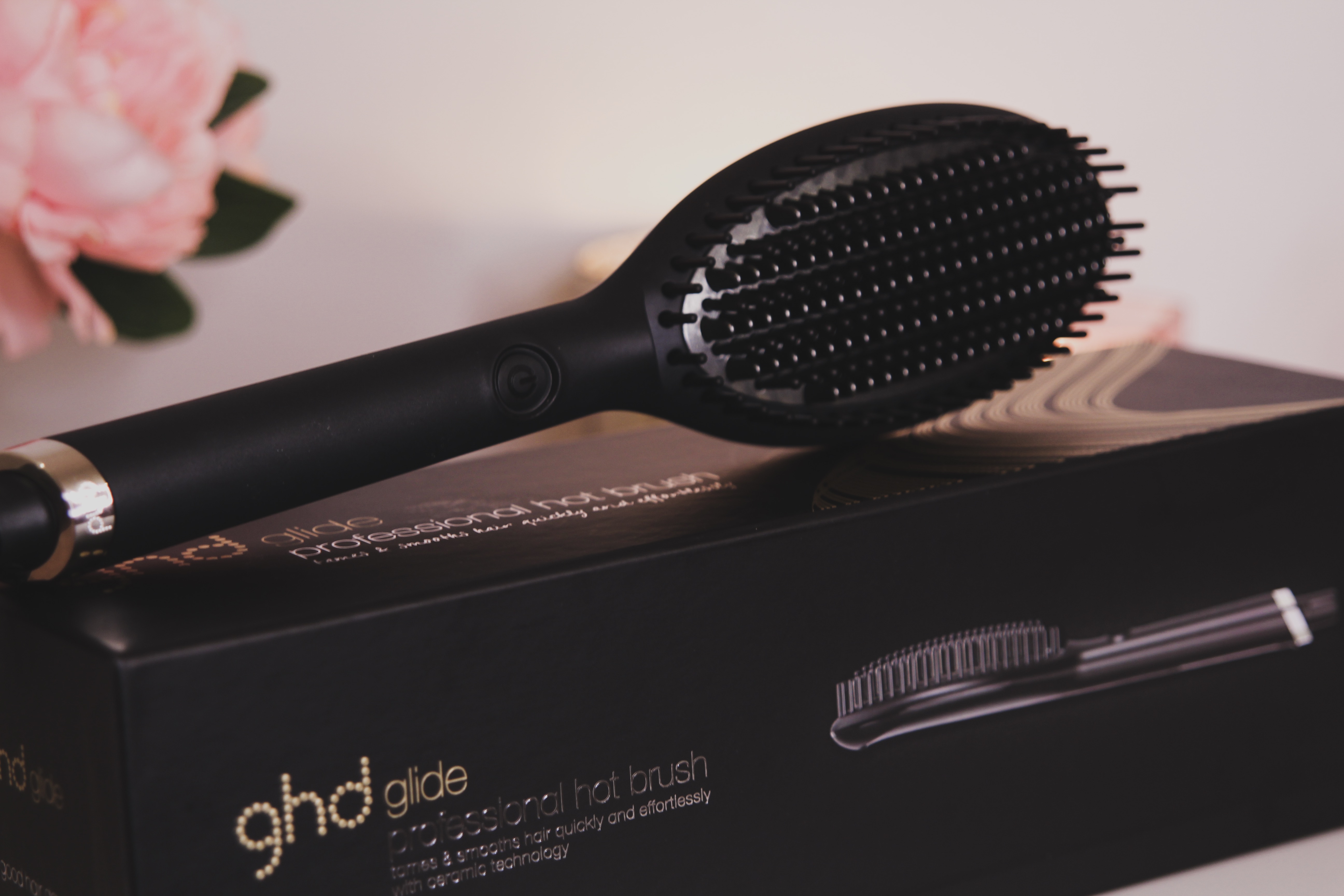 About The GHD Glide
The Glide is designed to be used on dry hair, to style and smooth hair within seconds. The first thing I noticed when opening it was that it feels and looks incredibly professional and expensive.
The hot brush has a number of benefits and features such as:
Smoother hair in seconds
Eliminates and tames frizz
Healthier second day styling
Automatic sleep mode after 60 minutes
Quick styling thanks to the short and long bristles
Professional 2.7m long cable
Optimum styling tempeture of 185ºC
Ioniser restores balance back into hair to eliminate frizz and create smooth and glossy locks.
Unlike other ghd stylers the hot brush light flashes until its ready, once the brush is ready to use the light stays on.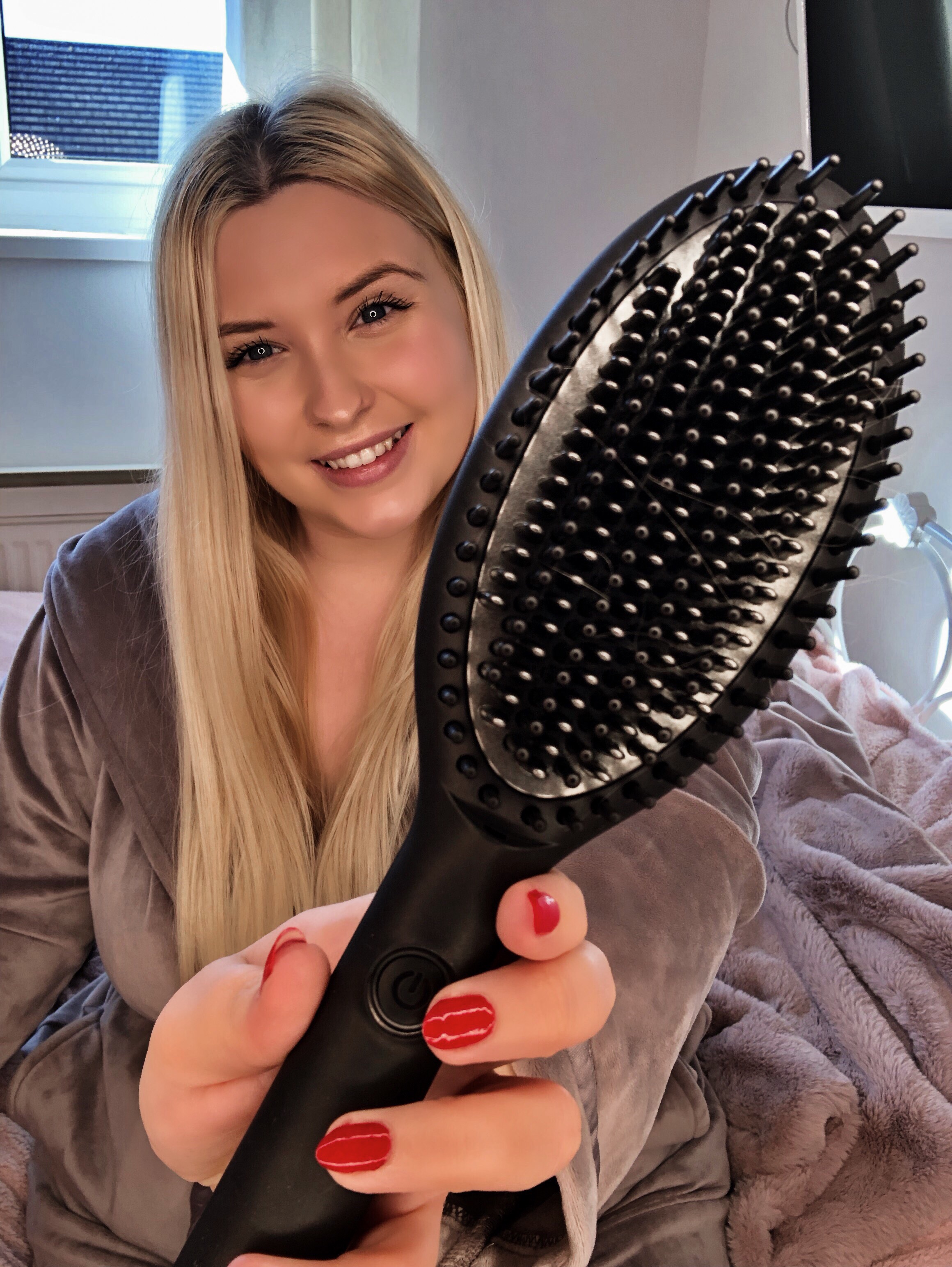 A Little Bit About My Hair
So it seemed a little pointless me writing a review of the glide without actually telling you guys what my hair is naturally like. So here we go..
My hair naturally has a mind of its own, sometimes it can dry with only the slightest kink, sometimes with waves and slight curls. It's pretty unpredictable to be honest! And as soon as the temperature rises my hair decides its time to be fluffy and frizzy.
"So something that could tame all of that within minutes sounded a god send!"
I tend to play with my hair and styling tools quite a lot, I love to see what I can create with what ever tools I have to use. So I was excited to see what I'd be able to create with the GHD Glide.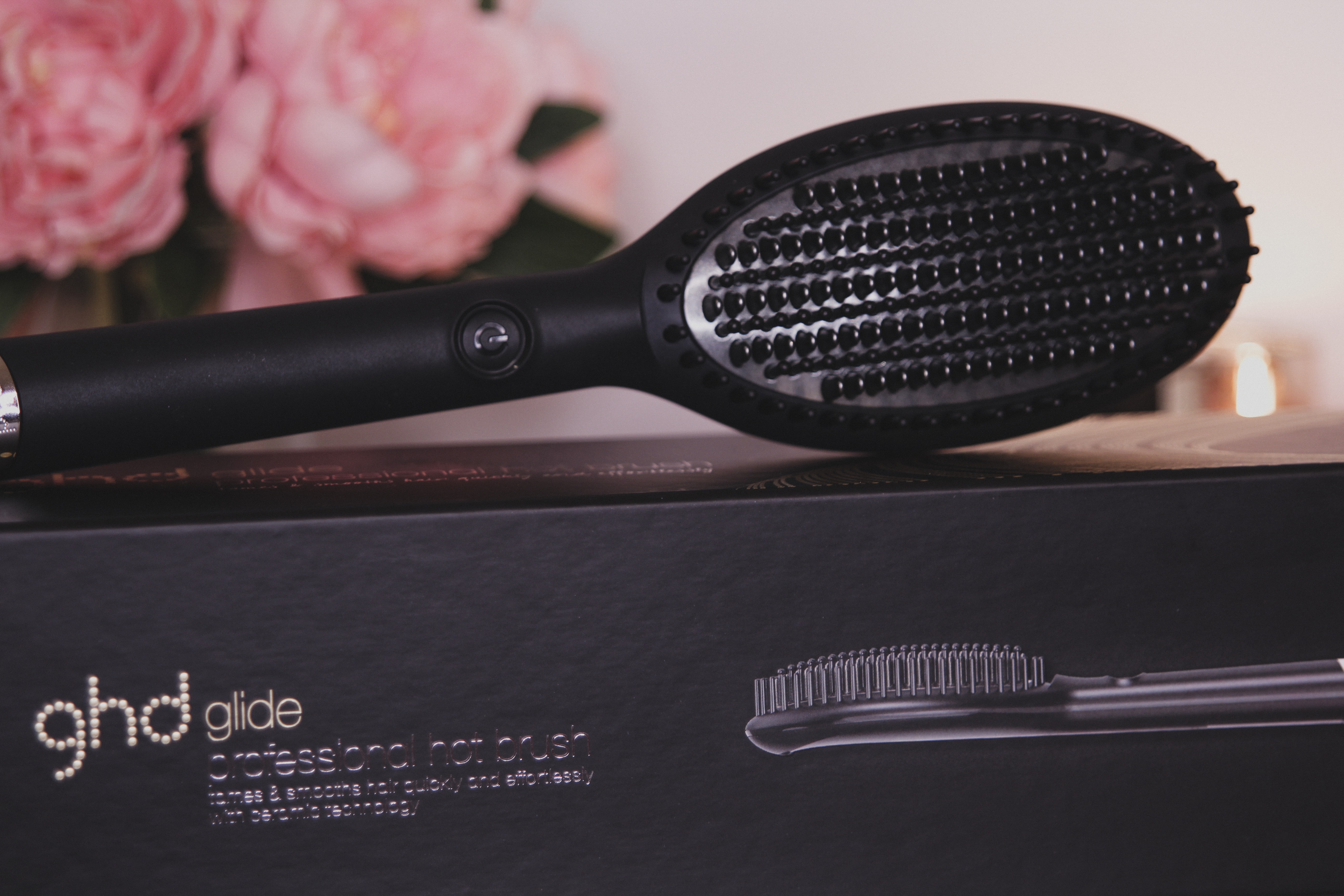 Using The GHD Glide
Before writing this post I decided to give the glide a few tries, you know so I can be as honest with you guys as possible.
So far I haven't been disappointed!
The best way I've found to use the brush on my naturally messy hair is to section it, then in smaller chunks of around 2 inches to style as desired.
The results were honestly incredible, as the hot brush moved effortlessly through my hair I instantly saw less frizz and fly aways! My hair was transformed in seconds just as GHD advertise. I mean just look at the results for yourself below - before (natural messy waves) on the left to After (smooth sleek straight hair) on the right.
The best thing is that this took less than 5 minutes!
It usually takes me around 20-30 minutes to roughly straighten my hair. So in fact I could have spent much longer in bed before having to tame my hair!
So far I've only mastered using the hot brush to straighten and put a bit of shape in at the ends of my hair. Which honestly im super impressed at.
Although I'm determined to see if I can add some more volume and body to my hair, maybe even some waves. Like I said I love to experiment and see what is really possible with each styling tool!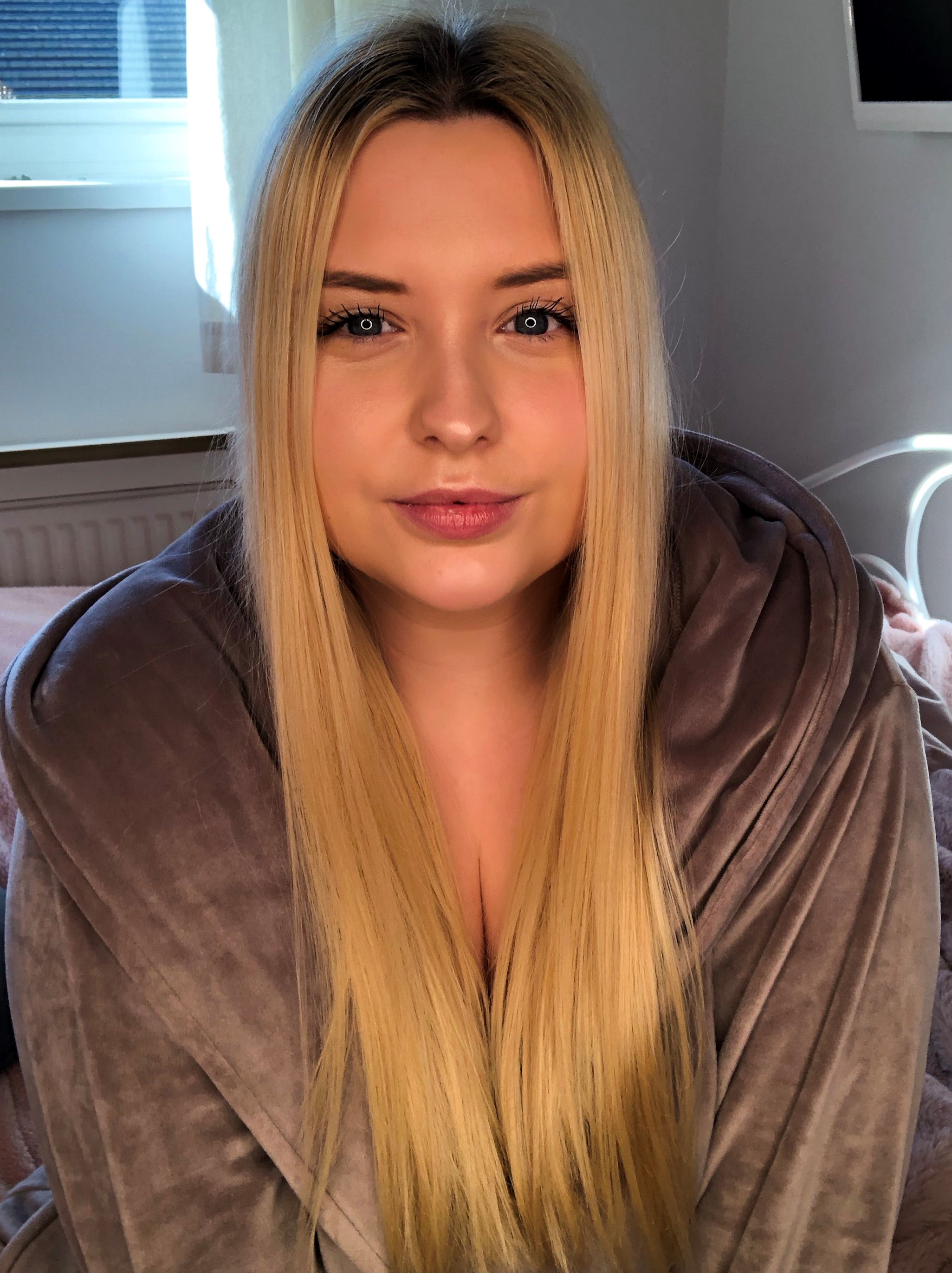 So Is It Worth It?
In short YES! The ghd glide will quickly become one of your favourite styling tools. I mean who doesn't want to be able to style their hair in less time?!
Id recommend the ghd glide hot brush to anyone who loves having smooth, sleek and frizz free hair and wants the results in minutes.
Its super easy to use, quick and gives amazing results. You can even use it the next morning for next day styling. But honestly the results lasted me a few days after using it, I didnt have to reuse the hot brush the day after, nor two days after. My hair was still looking smooth and shiny!
The ghd glide retails at £125 which is in my opinion most definitely worth the money. It can be purchased here or from the finest salons and department stores.
*Ad - Gifted. The product in this post was gifted to me by GHD Hair for review purposes. All opinions are my own.