So for the past few weeks I've been trying out this super cute (and handy) dress out brush from Denman.
I received the brush in a cute red colour from Denman a few weeks ago. But obviously before sharing my thoughts with you all I had to give it a fair few try's first.
My Thoughts
I've honestly never really used a dressing out brush before so i was fairly excited to give one a go. I love trying new hairstyles and couldn't wait to try some out with it. I started off simple by using it for simple up do's to add a little volume and i was instantly impressed at how easy it was to use.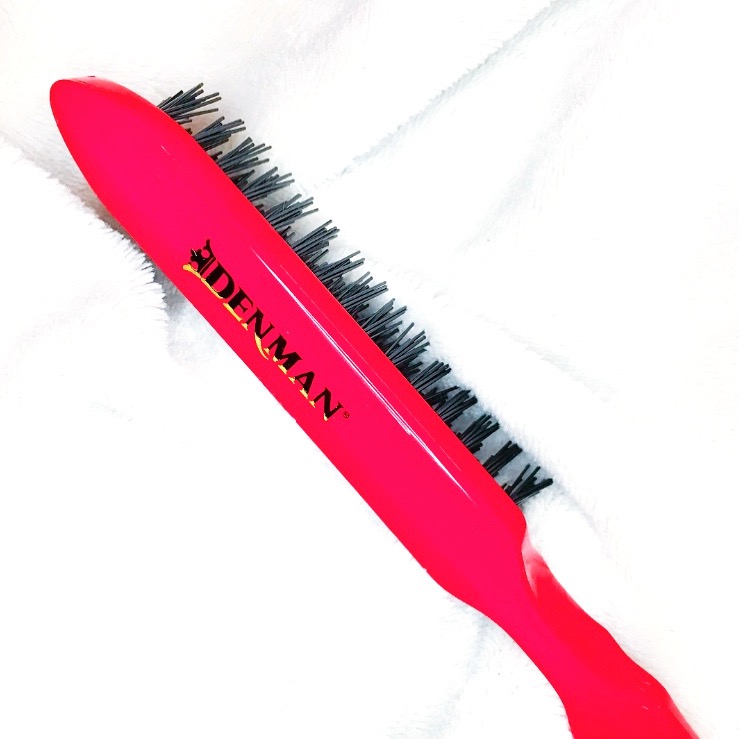 Its handy pin tail really helped when i was sectioning my hair to add volume. I found it easy to add volume by backcombing the hair and then smoothing it out with the brush after!
Overall i would recommend the dressing out brush to anyone who wants to add volume or create an super smooth up do!
Little Blonde Blog x