So i thought i'd share something slightly different with you all today! I'm going to be sharing some absolutely gorgeous pieces of lingerie i've recently purchased with you all.
Now i love expensive underwear as much as the next girl, but i've came across some amazing bargains lately too!
Red Lace Body – Primark £12
If you had asked me where this was from without giving me any hints no way would i have said primark! Its so well made and fits amazingly even for those with bigger boobs like me! Its made from super soft lace which feels so nice on your skin! I would have quite happily paid around £25-£40 for this, but it was an amazing steal at only £12, primark have seriously upped their underwear game lately.
Knickerbox Heart Set – Ann Summers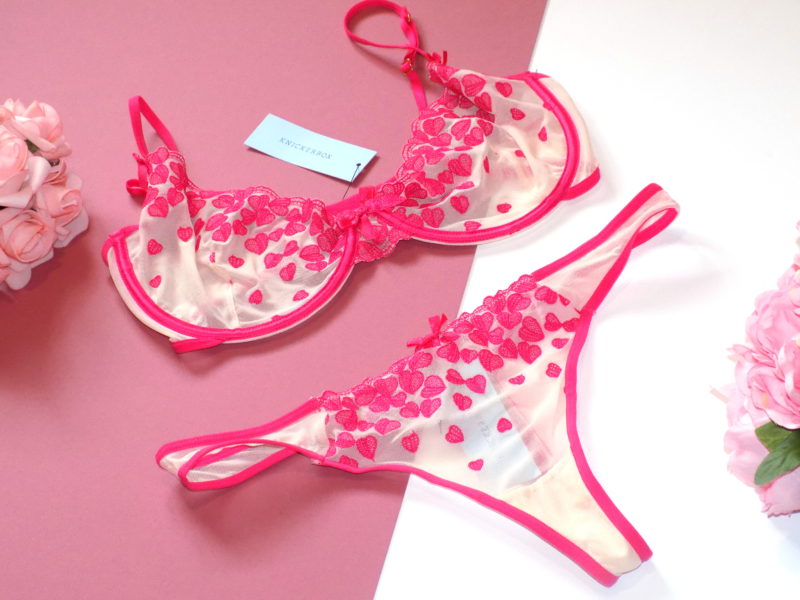 Honestly i'm such a girly girl, i love anything cute and pink (doesnt every girl?!). So when i saw this set on Ann Summers website i instantly fell in love with it. This set is super soft and comfy and its embroidered with the cutest little hearts everywhere, what more could you want!
Celia Lingerie Set – Ann Summers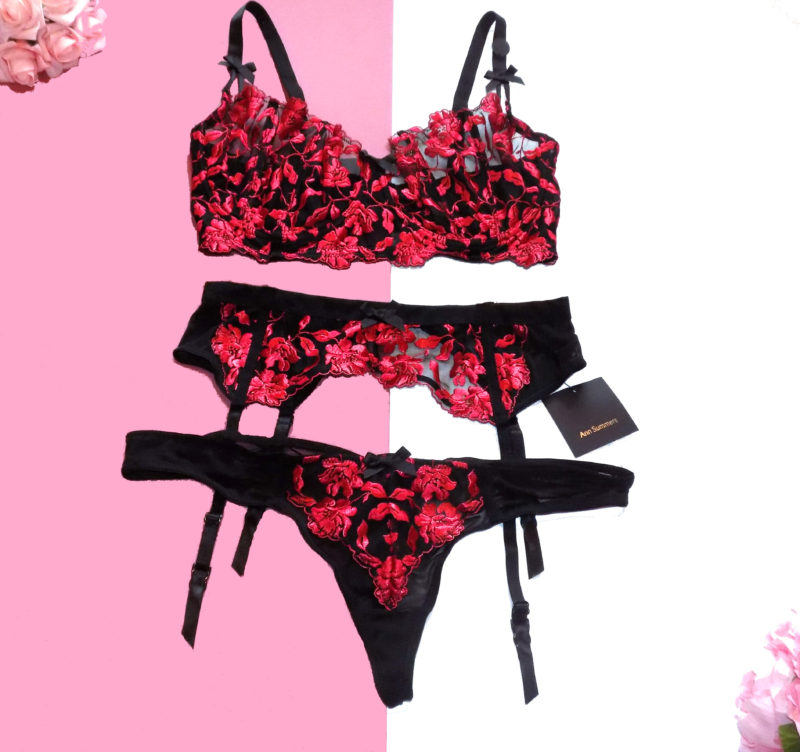 Lastly i just had to treat myself to this gorgeous set from Ann Summers! I absolutely love non padded underwired lingerie at the minute it's super comfy and looks incredibly sexy so naturally this black and red embroidered set was perfect.
I'd love to heard your thoughts on lingerie from Primark and Ann Summers in the comments.