During winter, actually whenever the weather changes i always suffer with really bad dry and cracked lips. So i always use lip scrub to keep them soft and healthy, i try to keep to the all natural scrub's as not only are they so much better for you and the environment but they always seem to do a much better job than any that contain non natural ingredients. This time around i picked up The Kiss lip scrub from Lush as i've never been disappointed with the products.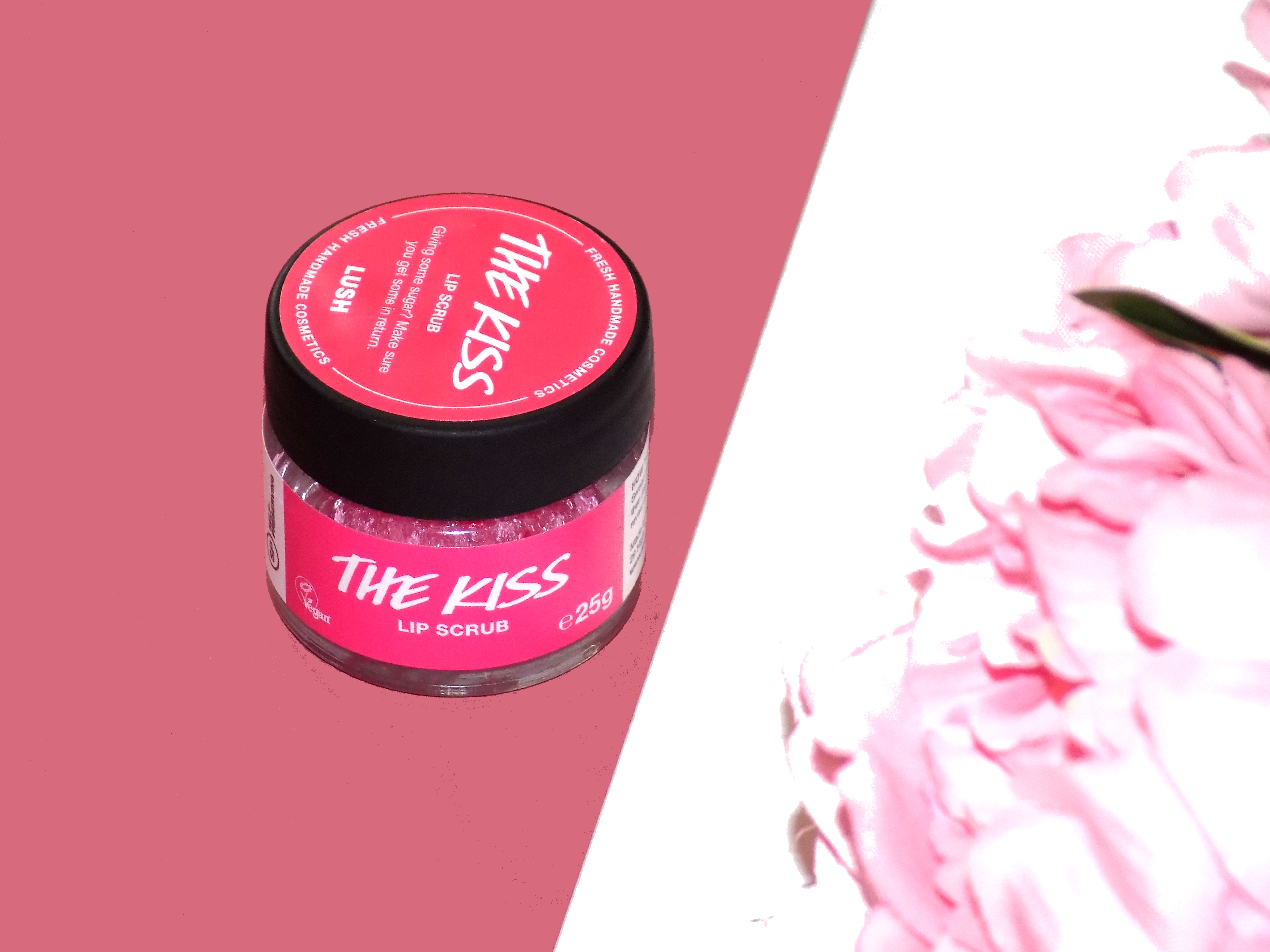 The Kiss Lip Scrub
The kiss lip scrub was a limited edition valentines lip scrub and is a lovely pink colour made of all natural ingredients – which include castor sugar, sea salt and cocoa butter. It smells and tastes just like love heart sweets and even has some super cute little edible love hears in it!
How To Use
Apply to lips with a clean finger
Rub in to exfoliate and scrub away all the dead skin – the scrub also has moisturising properties to make your lips moisturised and soft
Lick off the excess (which tastes great) or wipe off the excess!
I always follow these steps with a good lip balm to keep them lovely and soft before applying lipstick.
You can find a range of Lush lip scrubs here.
Do you use a lip scrub? What ones have you tried? I'd love to hear from you in the comments!