Today i though i'd share my thoughts on a product that not many people know about - i mean i certainly didn't until i stumbled upon it in my local salon services wholesale store!
Maria Nila Colour Refresh
Maria Nila colour refresh is a nourishing treatment mask with temporary colour pigments that refresh the colour of your hair (it gradually washes out don't worry!). The mask itself is full of natural goodness as it is 100% vegan and includes ingredients such as argon oil, so its great for your hair too!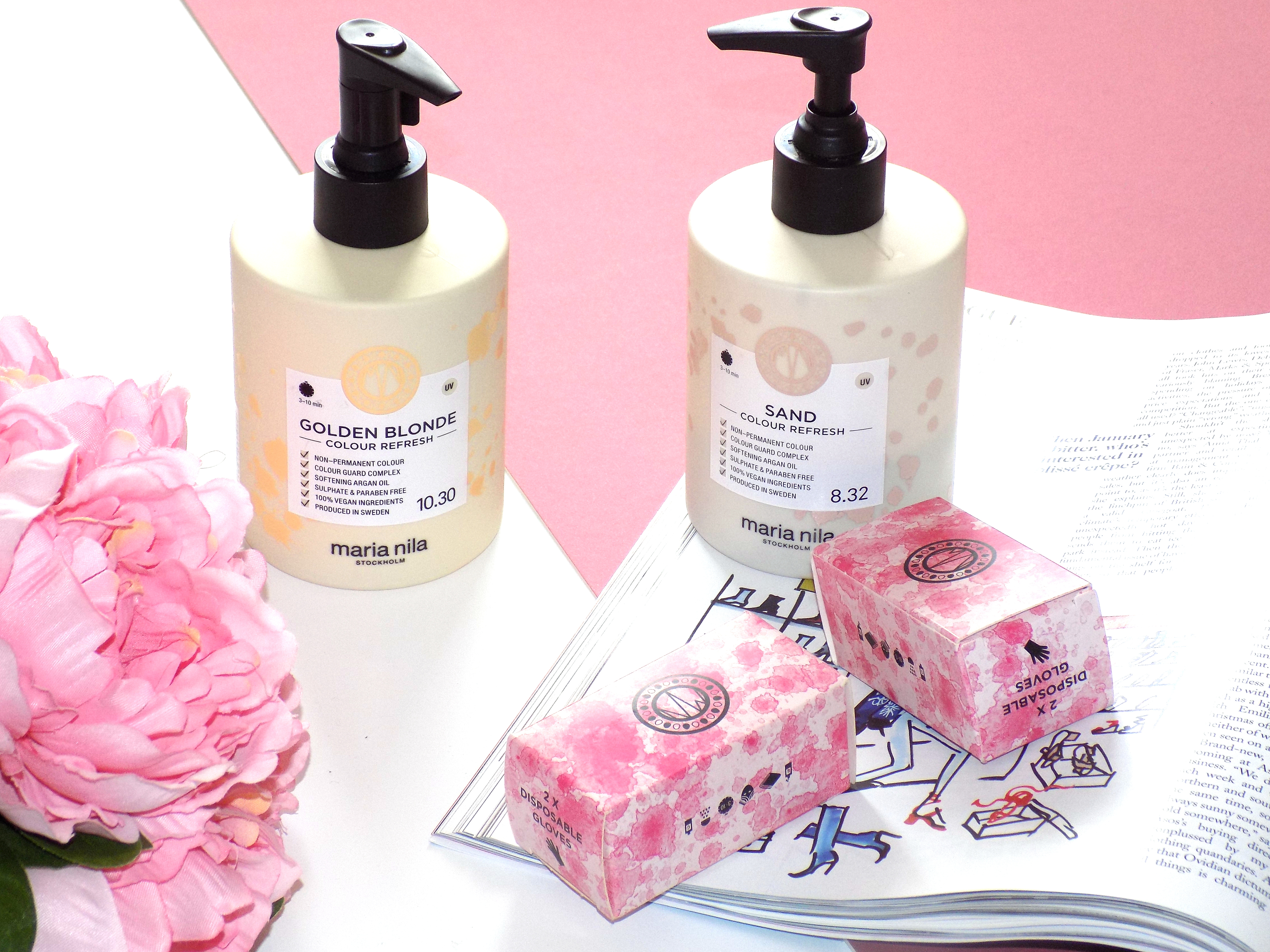 As my hair has been damaged beyond repair a number of times i try not to dye my hair other than when my roots need doing so this colour refresh mask is great for anyone like me that doesn't want anything permanent and doesn't want to damage their hair! The colour intensity depends on how long you leave it on for and the colour of your hair to begin with, it also only lasts between 4-10 washes, although i tend to use a little every other time i wash my hair to keep the colour vibrant.
It comes in a wide range of colours but i tend to stick to the lighter colours as my hair is so light. I originally brought it to keep the golden tones in my hair and to stop it going white after having it bleached to get rid of the darker tones i had put in my hair and ended hating (worst idea ever by the way - absolutely ruined my hair!). It seemed like no matter how many times the hairdresser toned my hair the golden colour just wouldn't stay, so what harm could an all natural, nourishing, colour refresh mask do?!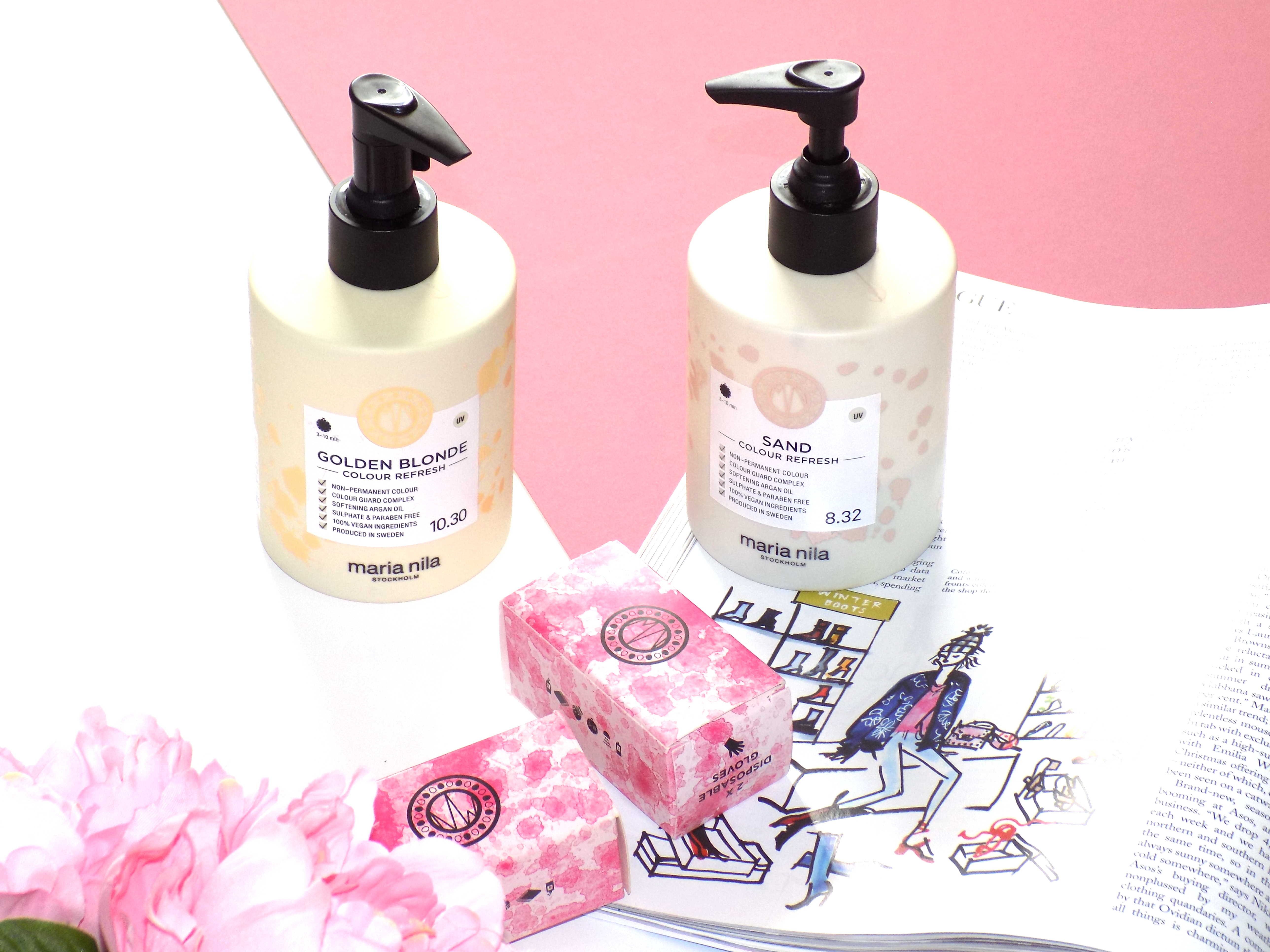 Application Method
Start off by shampooing your hair
Towel dry hair and apply the mask evenly (I just wring my hair out in the shower and apply as i don't want it to go too dark!)
Leave the mask on for 3-10 minutes, if i only want a slight golden tinge to my hair i leave it on for less.
Rinse hair and finish by conditioning.
I have both the golden and the sand colour refresh masks so that i can change the tone of my hair as and when i want to! Both masks have different scents and they smell absolutely amazing! To top it all off my hair absolutely loves the masks - it always feels soooo soft as soon as its washed out and the colour pigments are incredible it actually takes to my hair in a way that toners never did!
This product is a must try for anyone who is in the same boat as me, wants to try out a different colour without the commitment or just cant be bothered to keep dying their hair!
You can find Maria Nila Products here.
Have you ever heard of Maria Nila Colour Refresh? Have you gave it a try? I'd love to know what you thought!