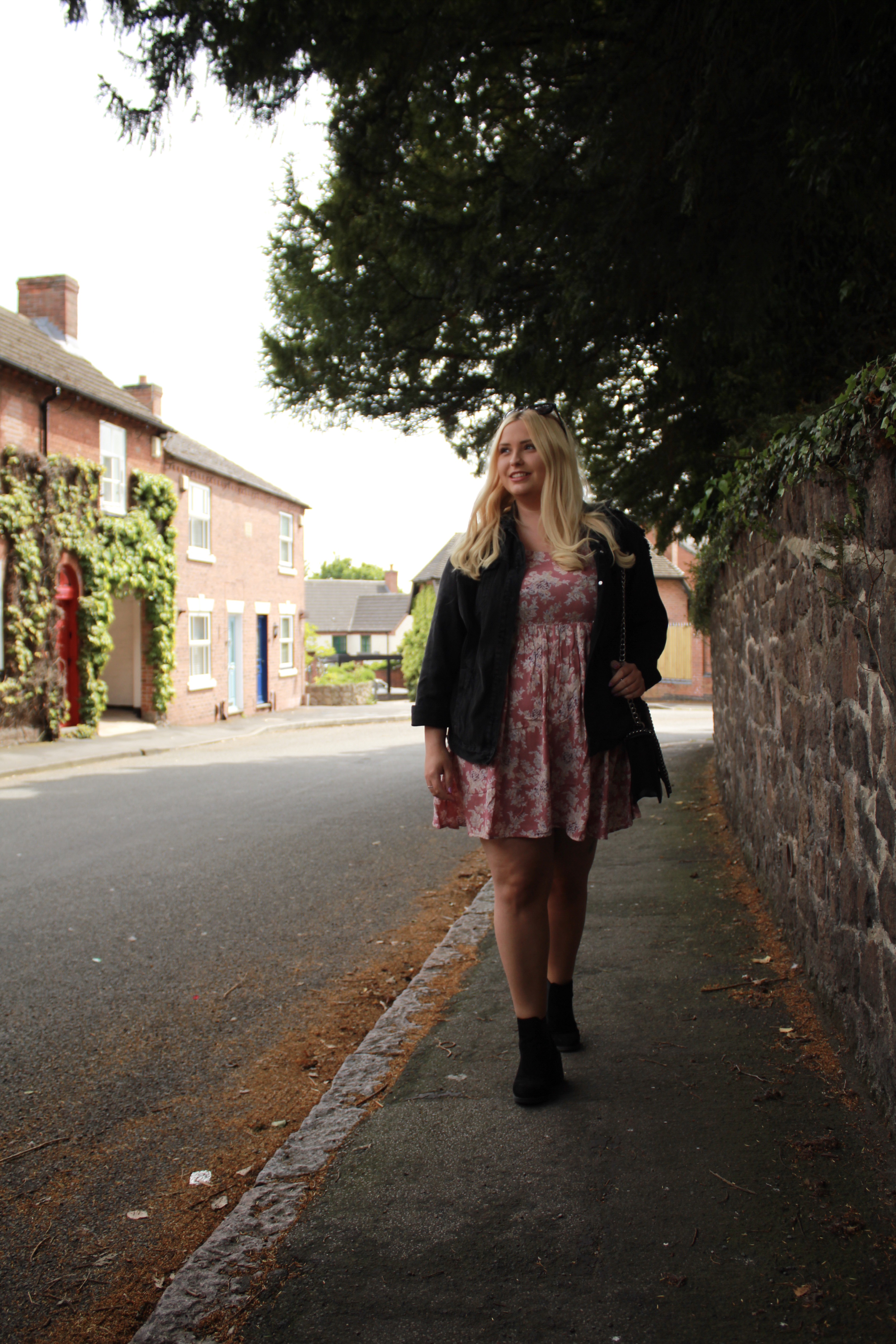 I've always been a little shy when it comes to sharing outfit or fashion type posts. But after my recent post on Body Positivity and Self Love I thought it was about time I ventured a bit more into fashion posts. After all I'm always clothes shopping so why not share it?!
Honestly once I got into it I actually enjoyed the shoot and creating this content, so i'm diving in head first and giving it a go, here goes nothing!
When you think of spring or summer fashion, you think of florals, pastels and prints - am I right?! Well I know I do anyway! This cute Brave Soul floral smock dress from Miss Guided has all of those things all wrapped in one!
The dress is made from an incredibly light woven fabric. Featuring a super cute light pink and floral pattern that is prefect for keeping you cool on those hotter days.
Not only is this dress super cute it was super affordable to at only £18!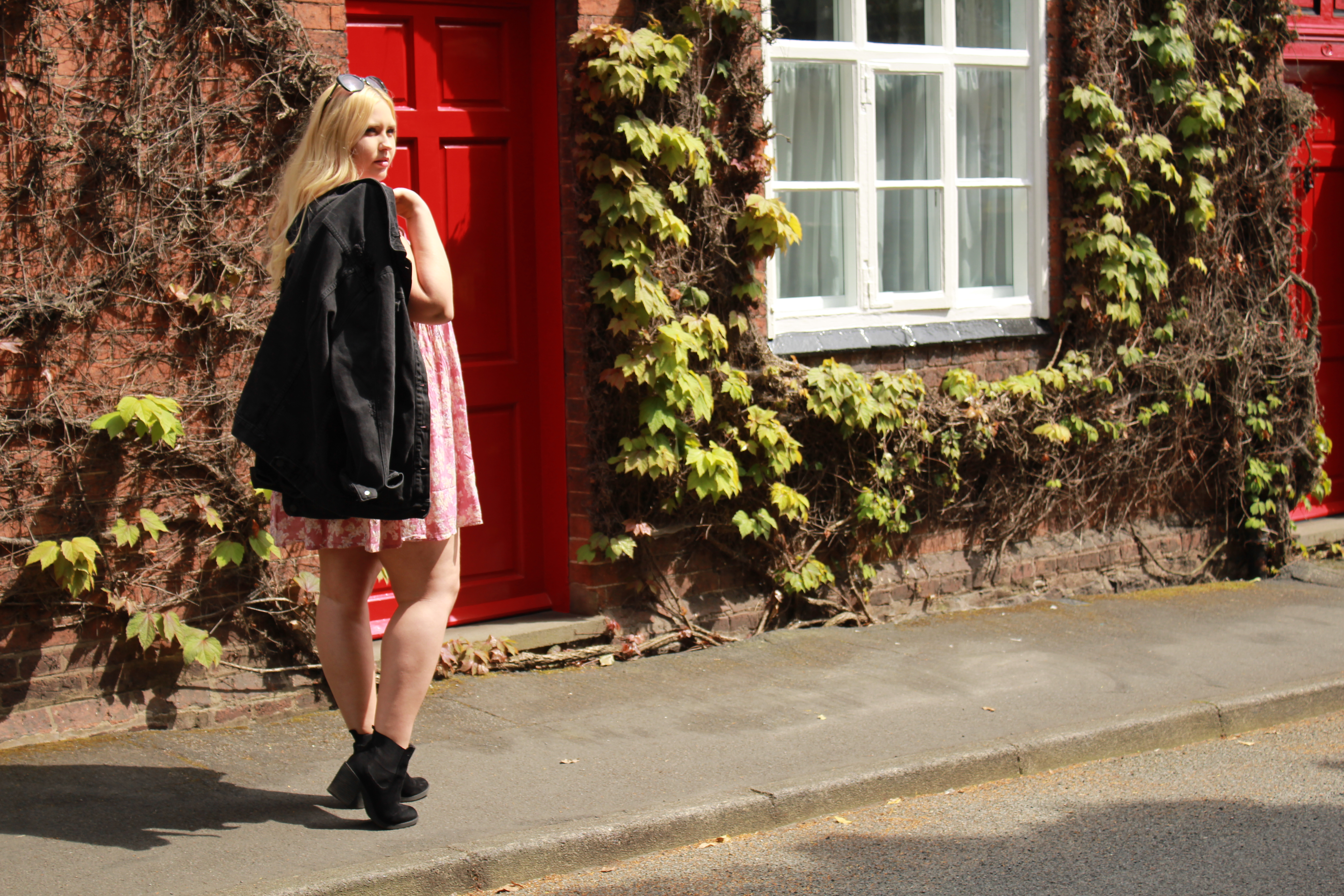 The dress is super easy to dress down with sandals and a denim jacket for a daytime look. And to dress up with a leather jacket and heels for that cute but flirty date night look.
I decided to style it with something in the middle of the two. I teamed the cute pink floral dress with an oversized ripped black denim jacket and some low heeled black Chelsea boots - both from New Look. Not forgetting those accessories - I chose a cute little bag from Primark, a Pandora ring and my trusty Moschino Sunglasses.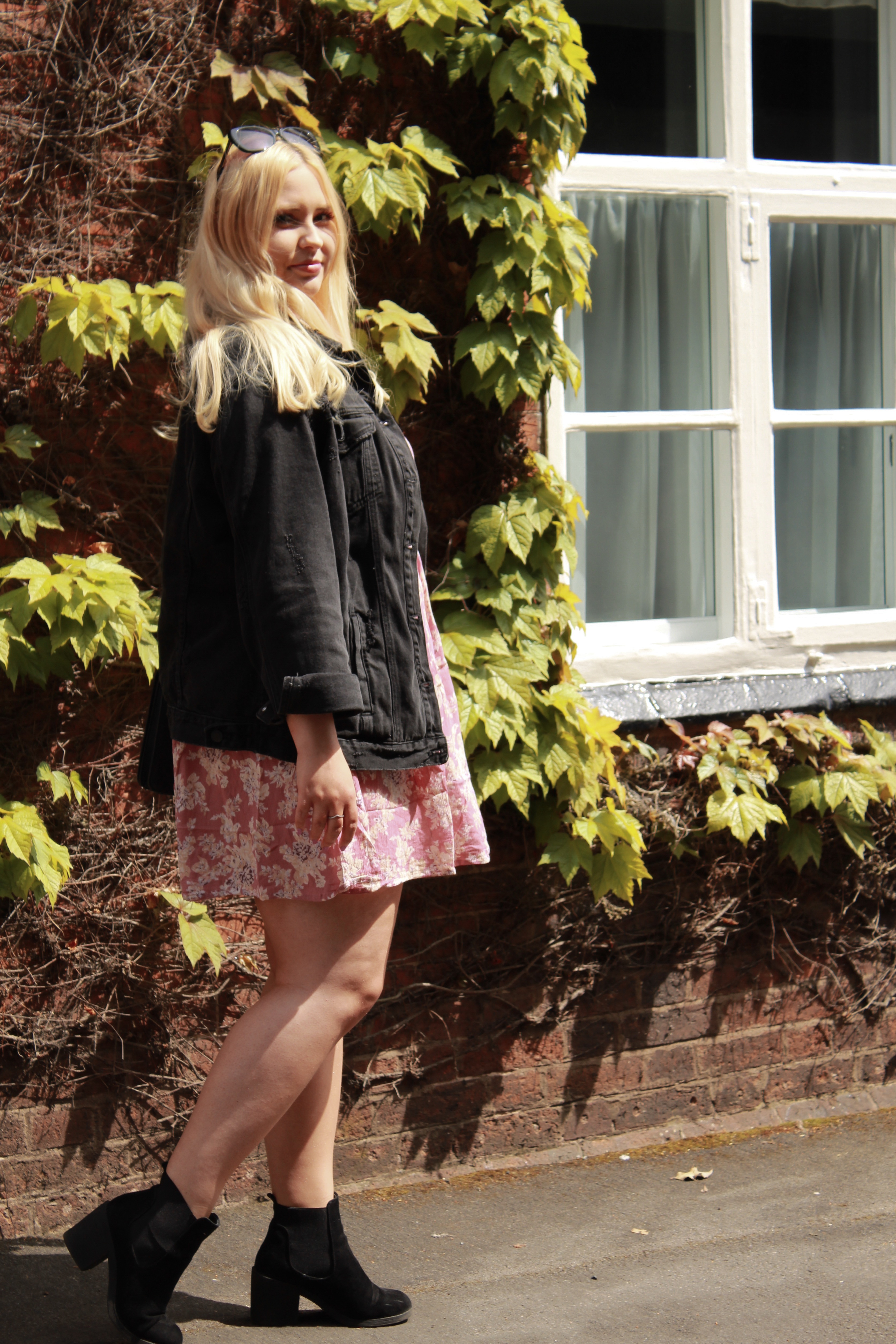 Are you loving florals this summer? I'd love to know how your styling your outfits this year! Let me know in the Comments.
*This post contains Affiliate Links