I hope you've all had a lovely Easter weekend! I palmed to have this blog post up a little earlier than today but life just got in the way! The lovely guys over at Brastop recently sent me the Dear Scantilly Submission set in the gorgeous black and blue colour way. Now I've tried the submission set before in the nude and red colour way – you can read all about that here. But I was excited to see how a different colour way stood up against the original.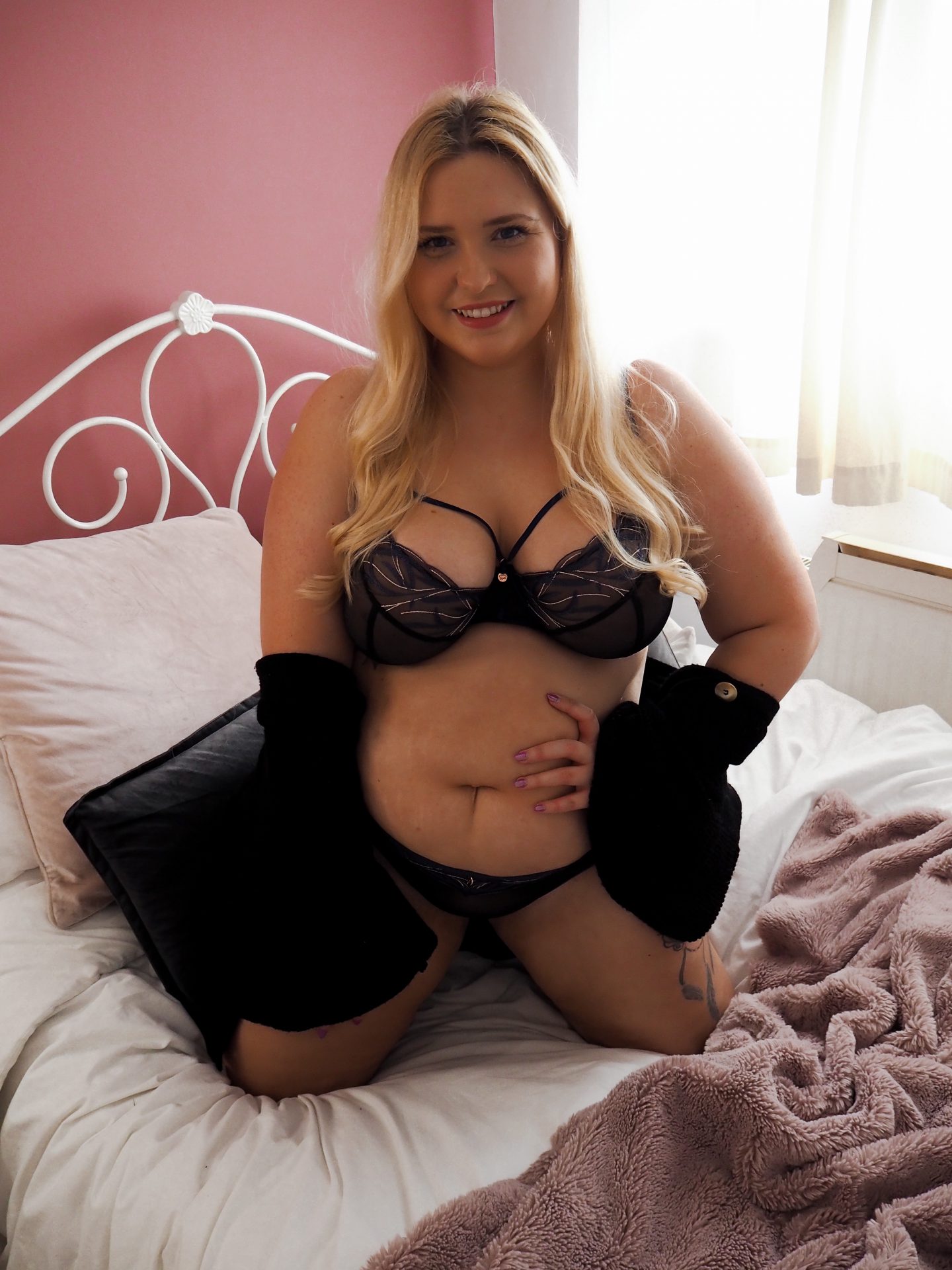 Submission Plunge Bra
The submission bra is a lovely plunge shape with gorgeous harness strap detailing. If you haven't guessed by now I'm an absolute sucker for bras with harness and strapping detail. They're just my absolute fave! The new colour way is black with delicate blue detail and satin edging. With the red version of this I found that the satin edging made it so that the bra was fairly tight around the back, meaning I had go up a back size. Where as with the blue version I didn't have to do this. I'm not sure if the sizing has improved but it definitely fit better in my eyes.
Now not only did I have to go up aback size in the nude version, I'd had to go up a cup size too. My bra size has changed since then so obviously my size was going to be a bit different now anyway. But I still had to go up a cup size with this one too. It's something I'm finding I need to do with a lot of Curvy Kate and Dear Scantilly bras at the moment. I'm not sure if I'm slightly between cup sizes or if the bras from Curvy Kate and Dear Scantilly are just running a bit small in their current ranges. Either way needing the next cup size up hasn't been a big deal for me at all. I'd rather have the perfect fit than try and squeeze into a cup size too small!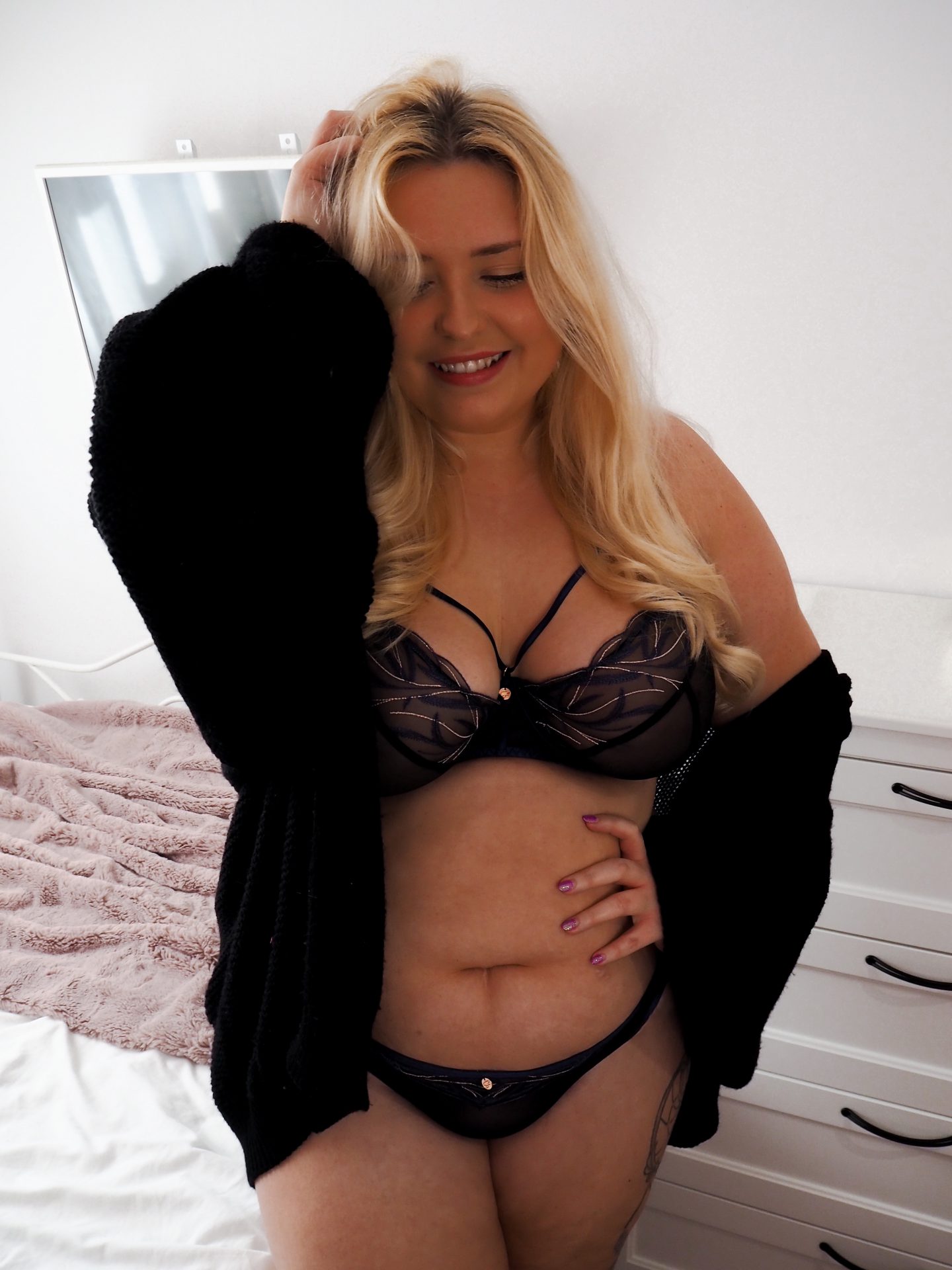 For reference I'm wearing a size 34HH and it fits lovely! The black and the blue are really a great colour way match that really is sexy! The plunge shape of this bra really is lovely, it gives great support, amazing shape, incredible cleavage and is really comfortable to wear.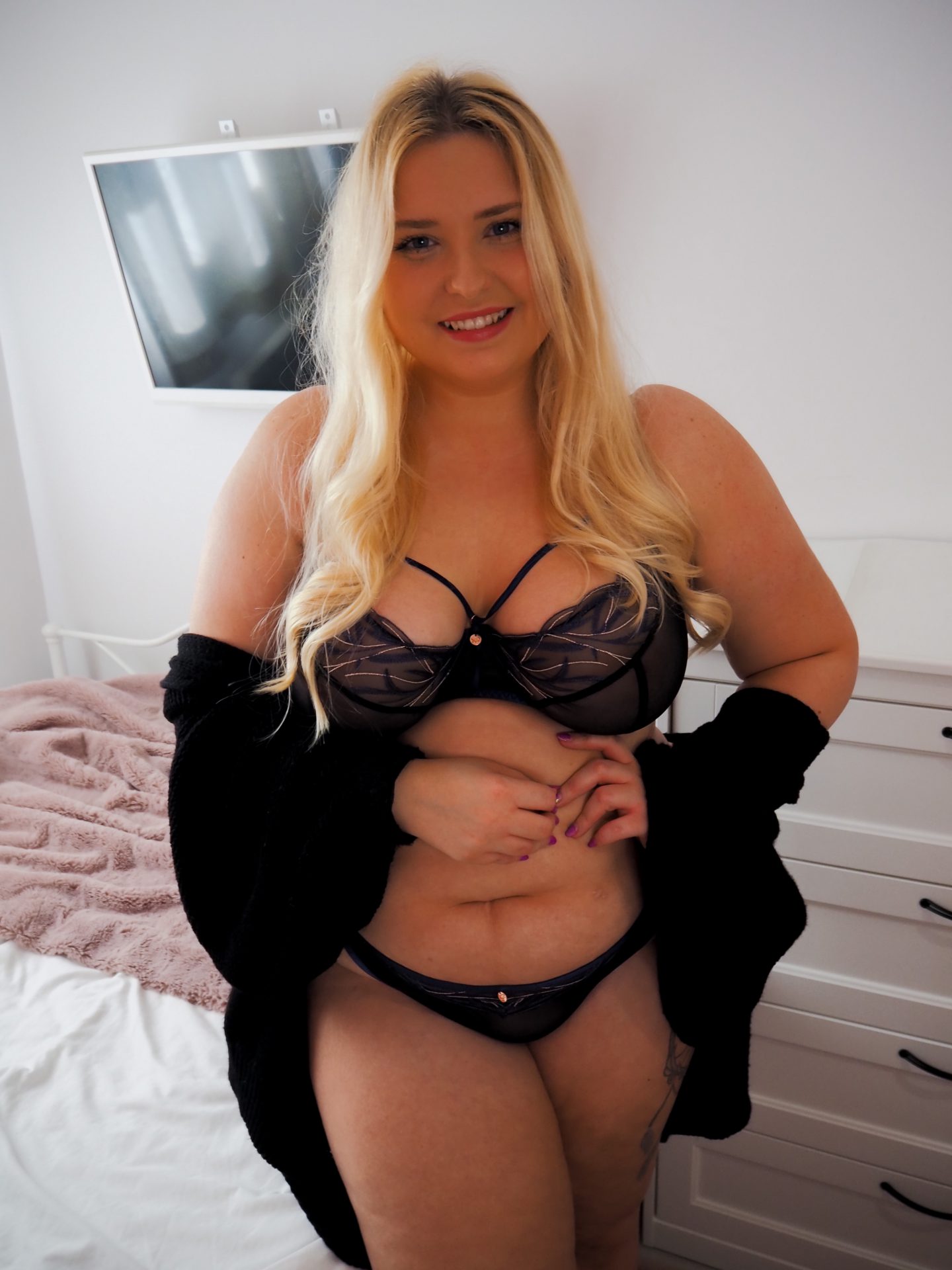 Submission Brief
If I remember right you can choose from either a brief of a thong version to match the submission bra. I was sent the lovely brief version which is made out of the same lovely sheer mesh that the bra is made of. I love that it's made of sheer mesh as it makes them so much sexier. The thin satin edging at the sides is absolutely gorgeous and ties in with the edging on the bra perfectly.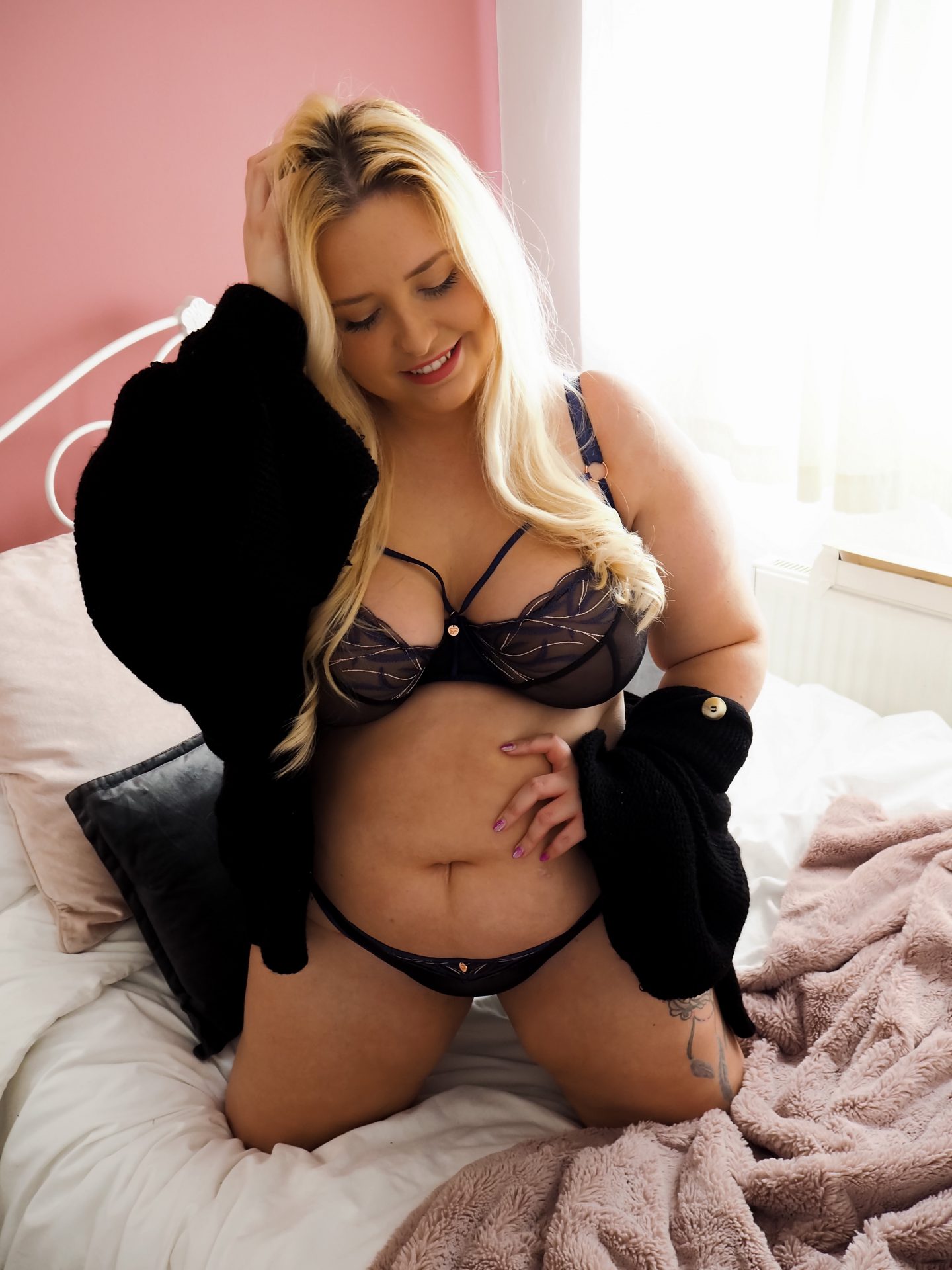 I'm wearing a size large in these and they fit fabulously. I did find that in the red version of this the red satin made both the bra and pants fit snug. However I've not found this with the blue colour way at all. The sizes I have are a perfect fit.
If your looking for something sheer and sexy the Submission set from Dear Scantilly is exactly what you need in your underwear drawer!
I love that Brastop offer a mix of both up to date new styles and clearance styles. Meaning there's a mix of both available for your budget!
You can shop the Submission Bra here.
You can shop the submission brief here and thong here.
*The post includes PR Products. However as always all words and opinions are my own.
*This website uses affiliate links, this doesn't cost you anything extra but I may make a small amount per sale.