I've only ever tried one bra from Bravissimo, the Bravissimo Nova. Which actually is a bralette if we're being particular. So up until now I've not tried a proper bra from them. After finding out that I needed a different cup size in my bras yet again I decided to give some Bravissimo bras a try. I ordered a couple to try including the Bravissimo Allie bra and brief. If there's a matching set to be had, you bet, I'm getting the whole set.
Bravissimo aren't the cheapest when it comes to underwear but its also not the most expensive I've come across either.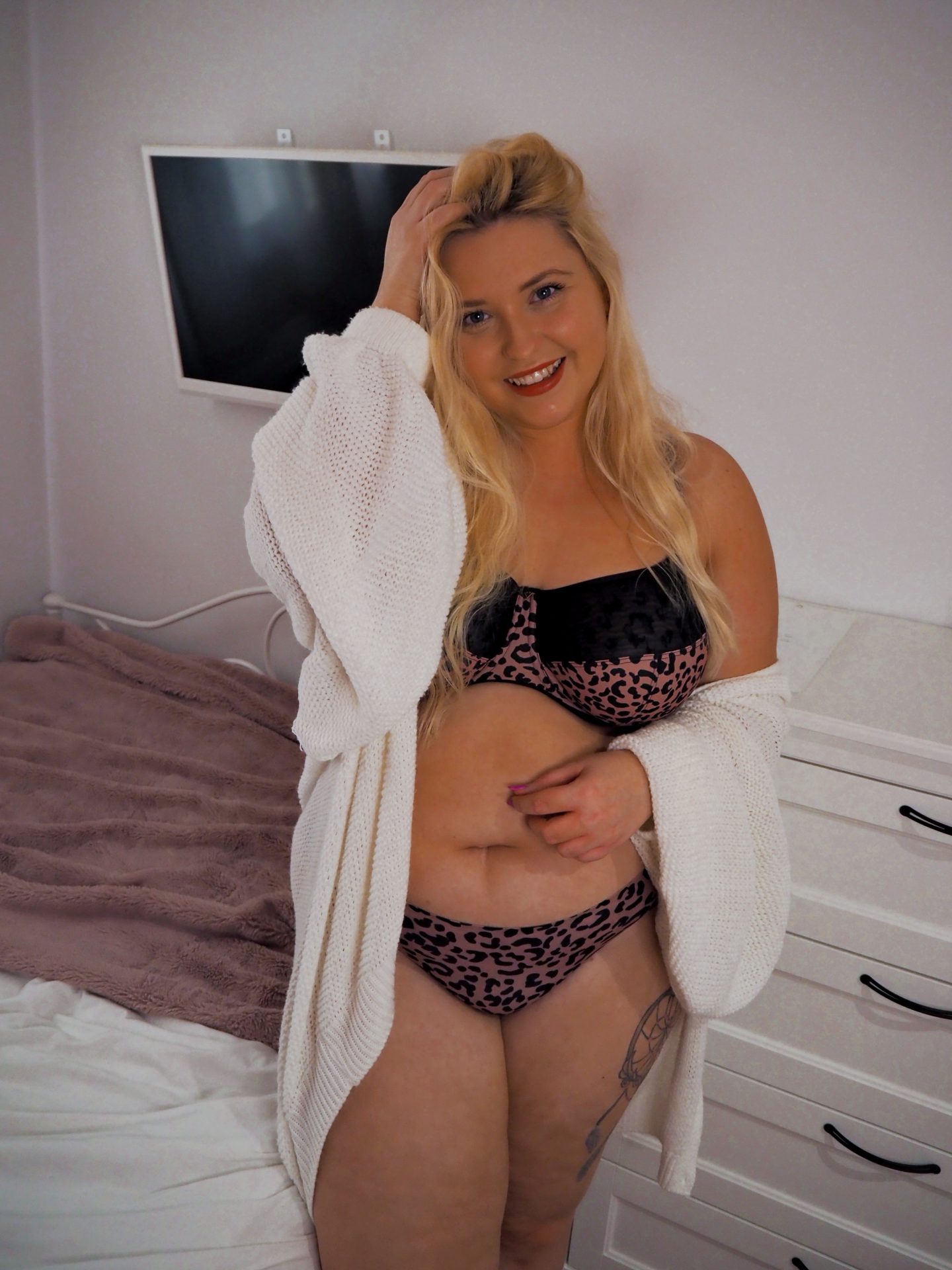 Bravissimo Allie Bra
The Allie Bra is a full cup bra in a gorgeous pink leopard print pattern, with a leopard print lace on the top half of the cup. Its made out of such smooth and comfortable material that is lovely to wear. There's side support to give a great forward facing shape. But at the same time I find that the cups also separate your boobs too.
Its a really comfortable bra with a great size range of back sizes 30-40 and cup sizes of DD-L.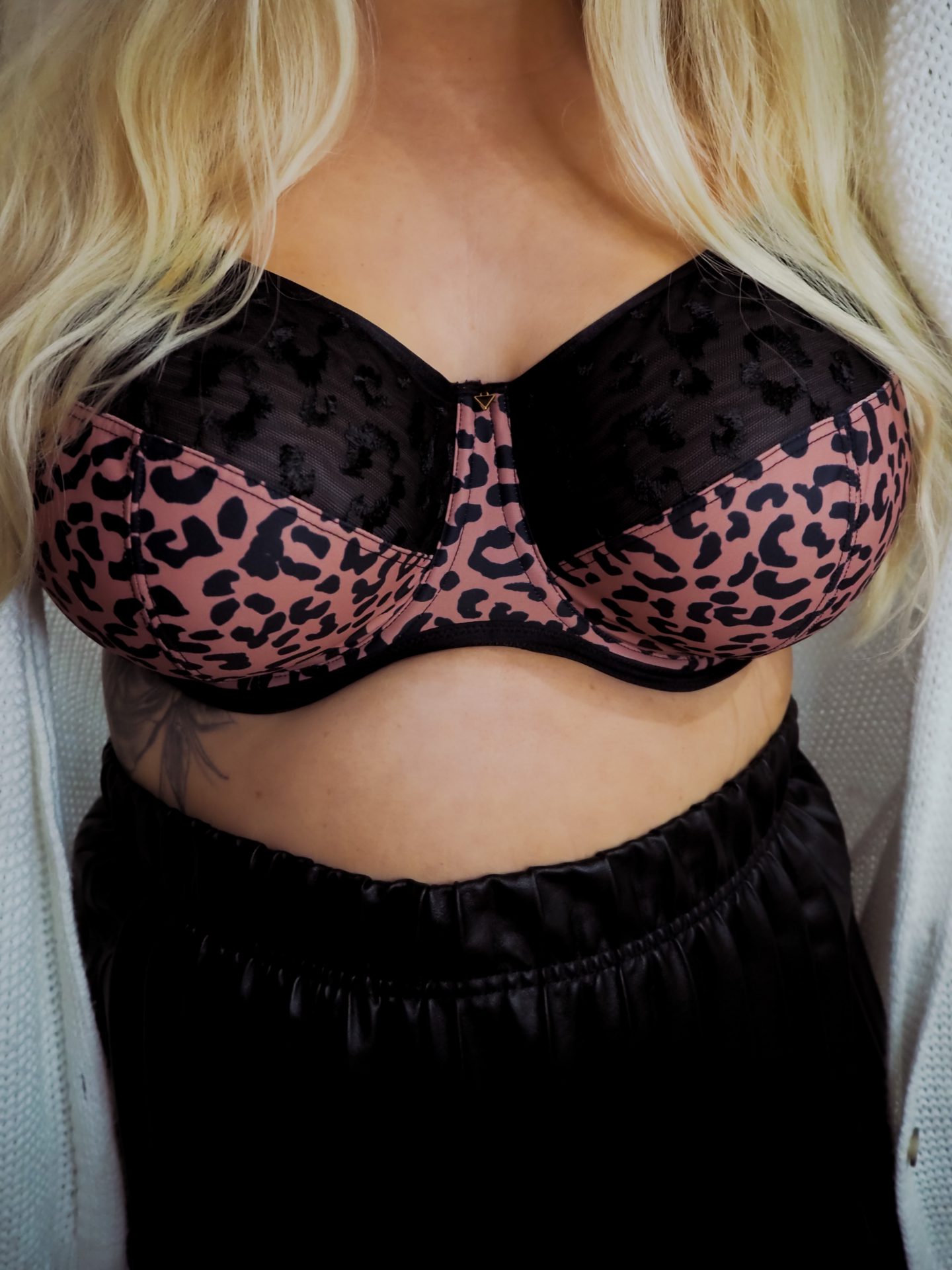 I do find that the centre of the bra does come quite high up, but I'm pretty sure that's just down to it being a full cup style bra.
I love that the straps are soft and almost cushiony. In some bras that I've tried lately I've found that the wires in my cup size come quite wide and far around under my arms or quite high up underneath my arms. But not with this bra! The wires sit just perfectly and aren't harsh at all.
Its one of those bras that's really pretty but could also easily be worn as an every day bra as its so comfortable too.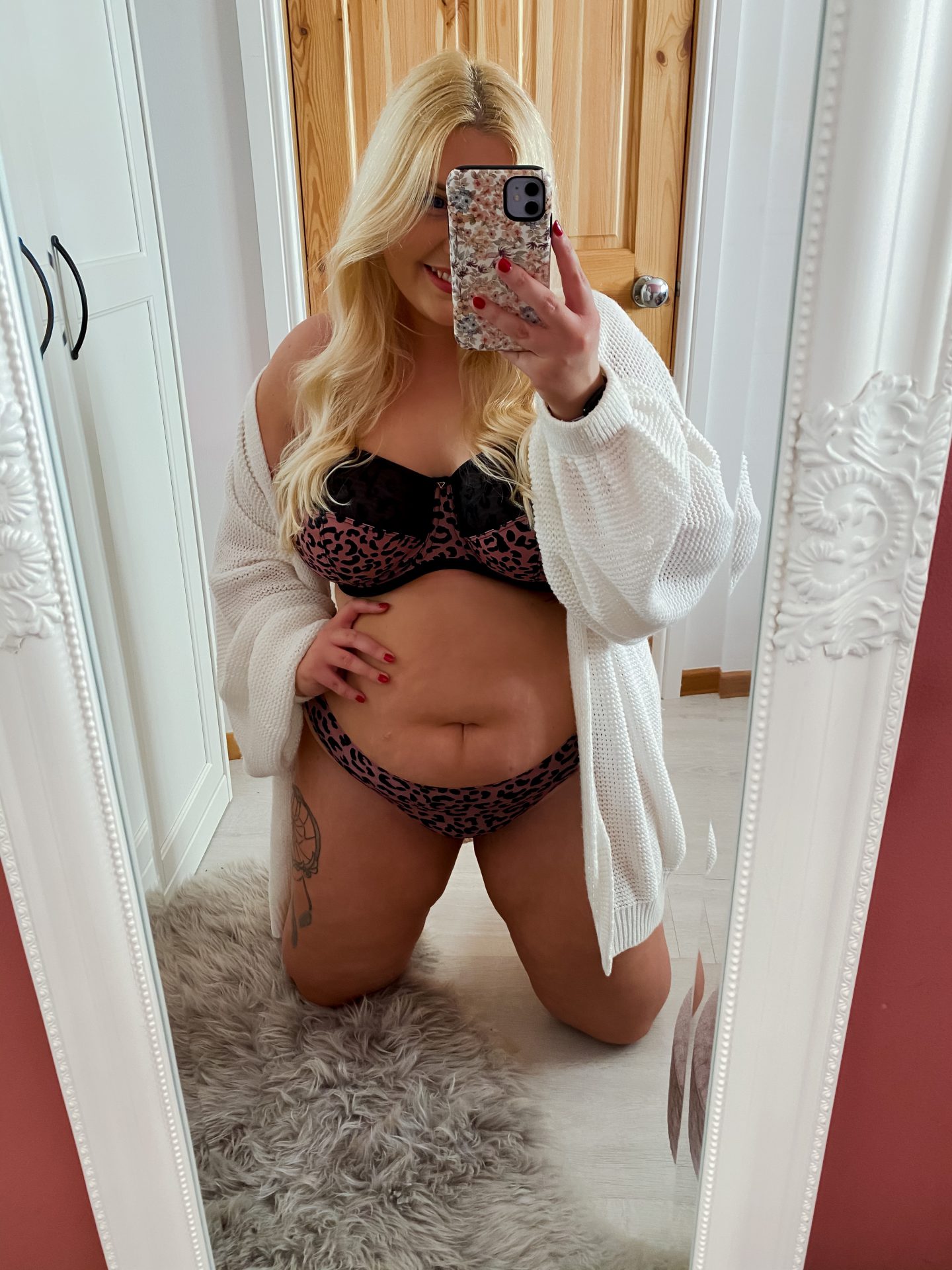 Allie Brief
The Allie brief matches the bra with its lovely pink leopard pattern on a soft stretchy material. Its a full knicker but doesn't have too much coverage which I absolutely love. These briefs really are so comfortable to wear.
They come in sizes small all the way through to 3 extra large, which is great. I know Bravissimo offer a range of different knickers with different sets and I've managed to get my hands on both a brazillian and a thong with other sets. I really love that they have these choices with their matching knickers as so many fuller bust brands don't seem to.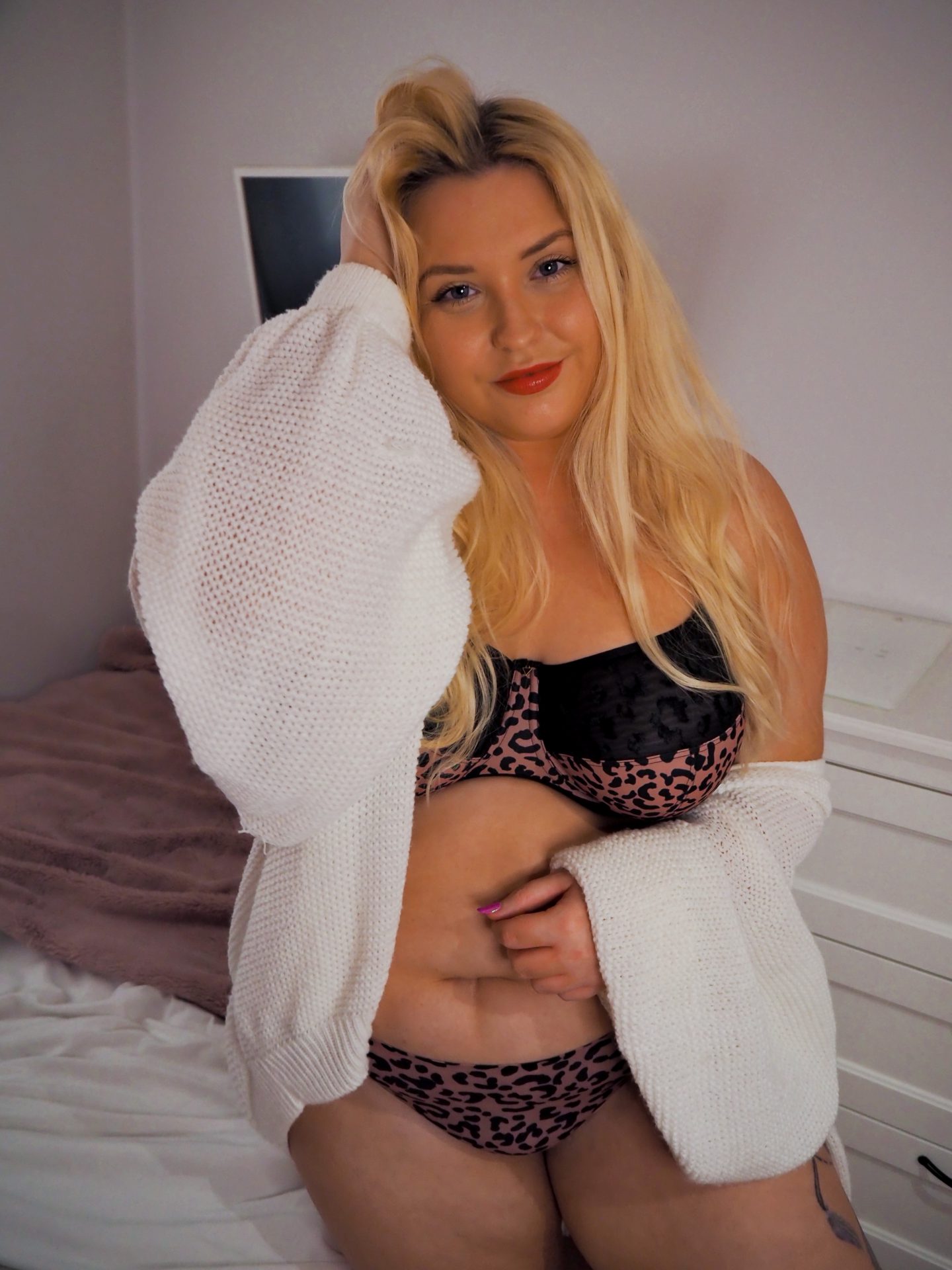 Will I Shop At Bravissimo Again?
In short YES. I absolutely love the Allie lingerie set from Bravissimo. Although a full cup bra is not the style I'd usually go for at all, I absolutely love it. Obviously its a lot more full coverage than the balconette and plunge styles I would usually go for but its really nice to have a change and have a bra that's a bit more full coverage.
The quality of the lingerie from Bravissimo based on the Allie set is 100% worth the money and its a set I would definitely recommend others to try!
You can find the Allie bra and brief here.