I recently received two gorgeous sets of lingerie in the post from the amazing guys over at Brastop. These sets were brands I'd never tried before so I was really looking forward to trying them out. I received the Flirtelle Viola padded blacony bra and brief in dark rose and the Fantasie Neve balconette bra and brief in sand. These are two of the first bras that are either padded or moulded that I've had since finding my new size. Moulded or padded bras used to be my favourite type of bra for every day, but since changing bra size I've not really been able to find any that fit right.
That is until now!
Obviously you're here to hear my views on these two sets not me ramble on about there barely being any moulded or padded options for us fuller bust ladies. So onto the good stuff.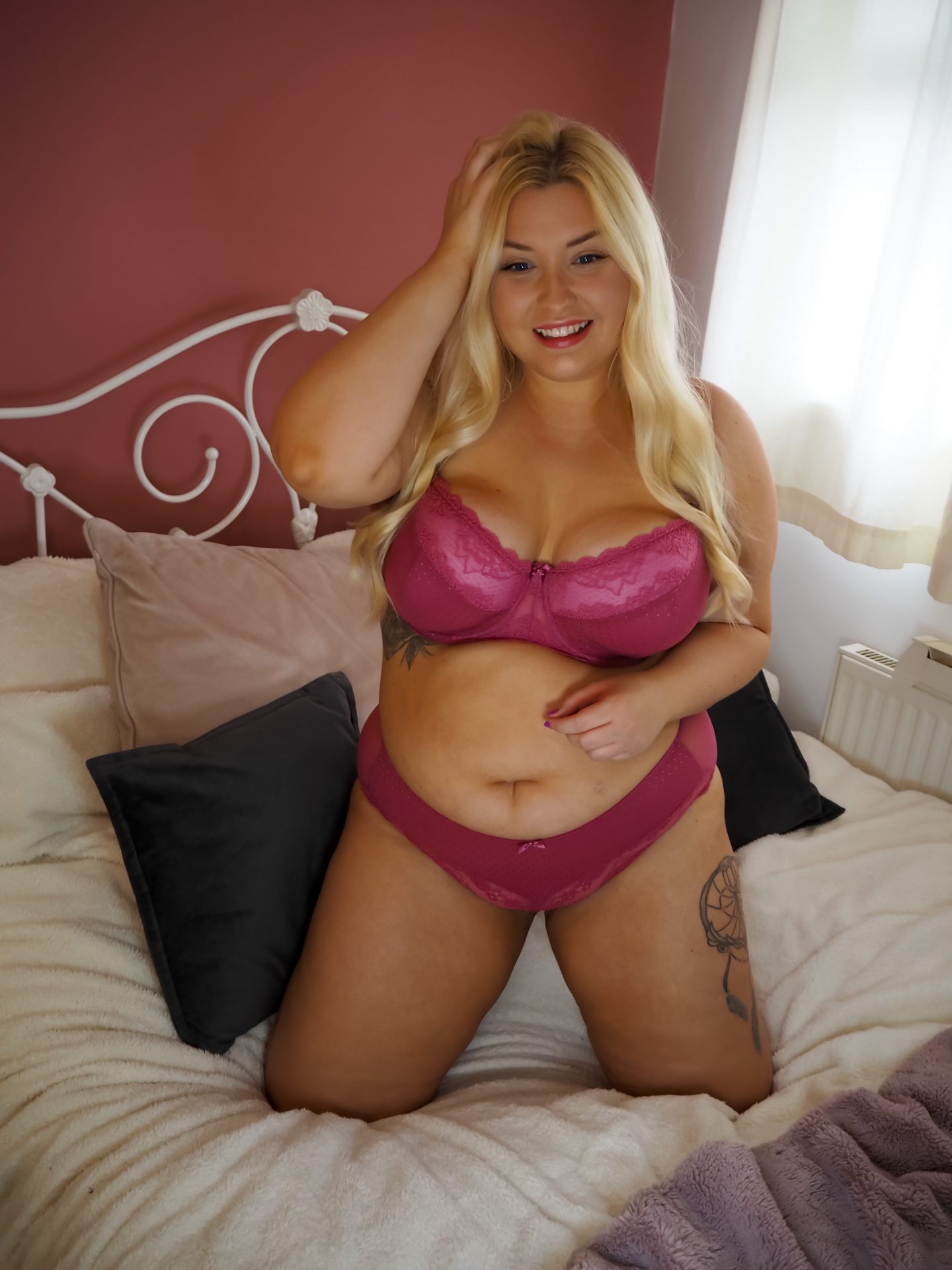 Flirtelle Viola Set In Dark Rose
Flirtelle is a brand I'd seen about a few times on Brastop but not one I'd tried yet. The Viola set is such a stunning colour. As soon as I saw it I fell in love. The colour is so me!
A lot of the time I've been wearing a 34G/GG, leaning more towards the GG at the moment. But I'd been wondering if actually I needed a H cup, as in some bras I've actually had to go up to a H cup. Since starting reviewing bras one thing I've definitely noticed is how much the size changes not only in brands but in different styles too, its something I wasn't really aware of until now.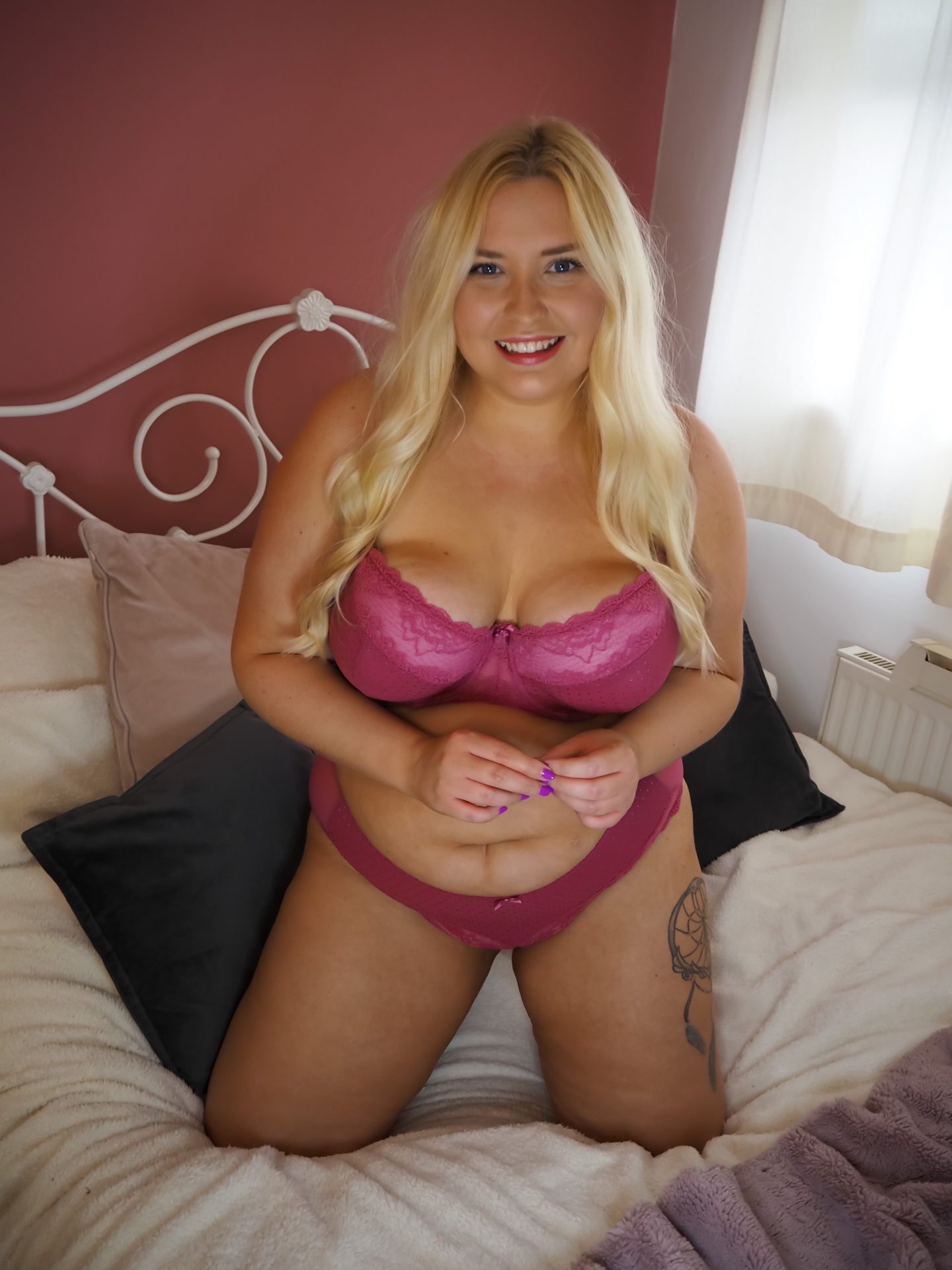 In the Flirtelle Viola I actaully needed a 34HH as I found that the cups run a little small on this style. The 34HH actually fits me perfectly. Its so comfortable and soft. It really is a dream to wear. The matching brief is more along the lines of a short rather than a brief in my opinion. But that being said theyre still so comfortable and pretty. The back of them is a mesh and the front has lovely lace detailing just like the bra.
This set is perfect for every day wear underneath something darker or for valentines due to the beautiful rose shade! It makes you feel both comfortable and sexy at the same time.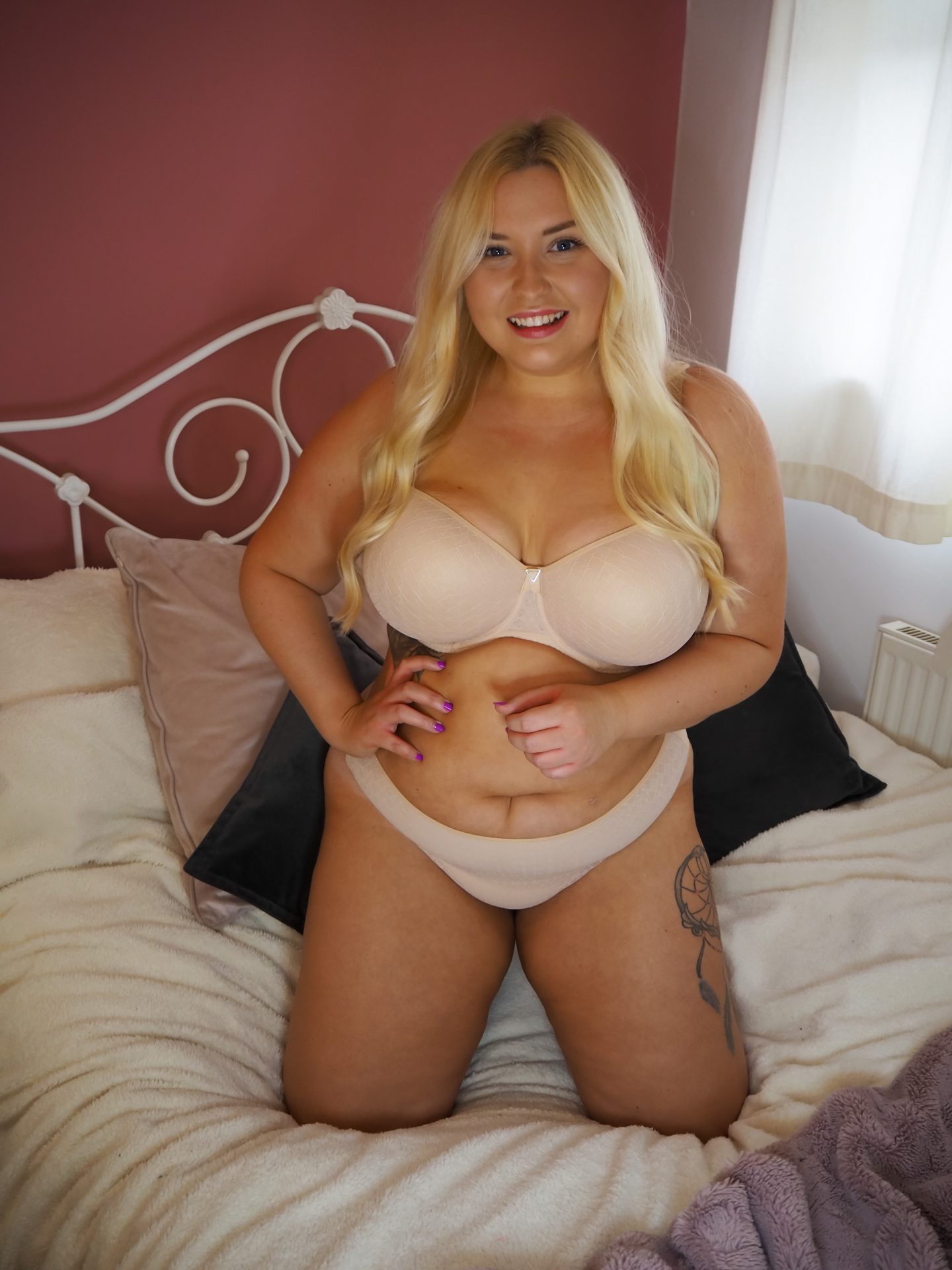 Fantasie Neve Set In Sand
I was in desperate need of a nude set and its like Brastop read my mind. For some reason it never crosses my mind to buy a nude set, I'm always drawn to the bright and dark colours instead. Forgetting that actually I do have a real need for a nude set underneath practically anything light or white!
Fantasie again is a brand that I hadn't tried before. The Neve set in sand is also a moulded bra and honestly fits like a dream, it really is the perfect everyday bra with a splash of detail. The smooth moulded cups are overlaid with a lovely geometric French lace to give it a lovely feminine finish. The Brief is also lined with the lace on the front and the back is a super soft scalloped microfibre.
I cant express how much I love the material that this set is made out of. Its so comfortable and soft. The knickers are basically no show under clothing, which we all want if we're wearing something light right?
I'm wearing a 34GG in this one as the cups come up slightly on the big side. So you may need to go down a cup with this one.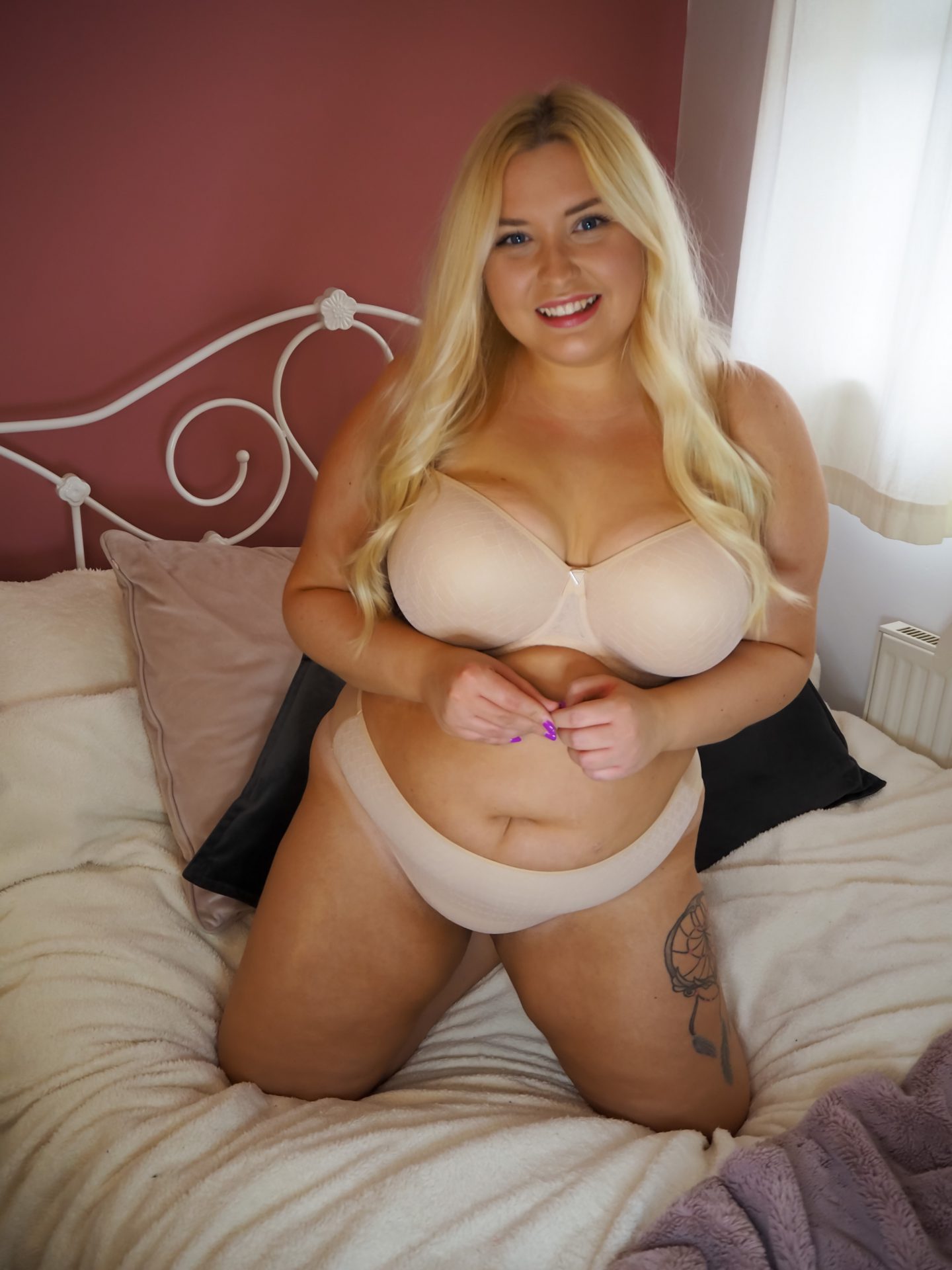 More About Brastop
Brastop is actually where I've purchased a lot of my underwear from in the last year. I cant recommend them enough, the customer service is always amazing as they try and help as much as they can and its simple enough to return something if its not quite right. They sell some of the most gorgeous underwear and swimwear in D-K cups at amazing prices. Often the prices are actually cheaper than if you get them from the brands themselves!
You can shop all items mentioned in this post below.
Flirtelle Viola Bra and Brief.
*The post includes PR Products. However as always all words and opinions are my own.
*This website uses affiliate links, this doesn't cost you anything extra but I may make a small amount per sale.