Welcome back to the fuller bust diaries! Today's post is all about the Curvy Kate lifestyle set.
The lifestyle set is one of the first bras I tried from curvy Kate after I had my online fitting with their amazing bra whisperer. You can read all about that here if you missed it.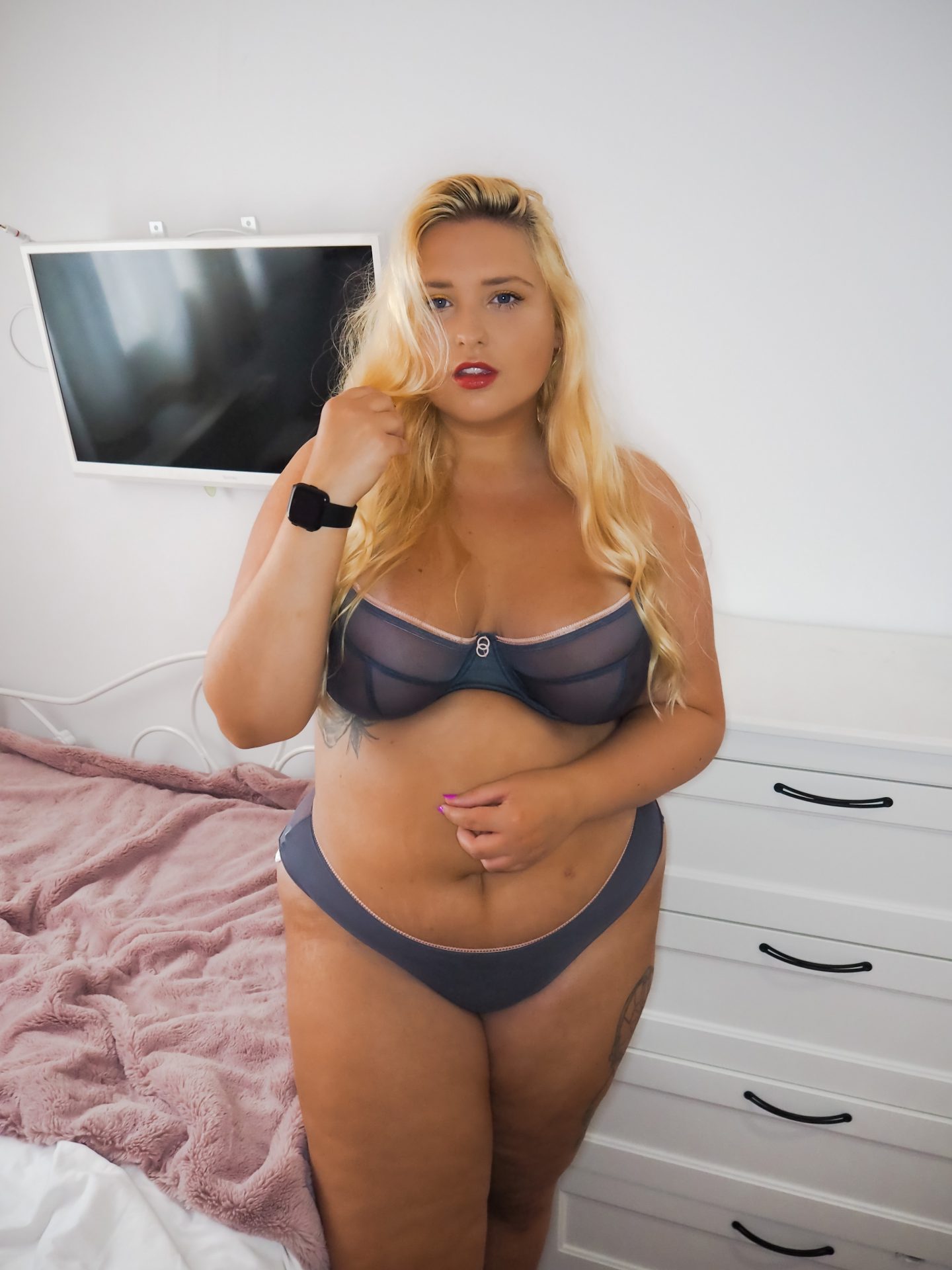 Curvy Kate Lifestyle
The lifestyle bra is a plunge bra made out of sheer mesh. It's minimal yet gorgeous.
The range comes in cup sizes all the way up to a J cup, which is a fab range.
I went for my newly measured 34G in this as it was one of the first I ordered after my online fitting. Which even after some wear fits amazingly! I bought the slate grey and pink colour way in this bra as it was in the sale and that much of steal at £16 that I couldn't resist.
The sheer mesh makes this bra the perfect every day bra, especially during summer. Because lets be honest there's nothing worse than boob sweat when its hot out. This bra is super breathable and is so comfortable, that I can wear it all day with no problems.
I think that the sheer mesh of this set makes it just as sexy as it is practical.
It gives good support and lift. Although not as great lift as some of the other curvy Kate styles I've tried. But still leaves you with fab cleavage non the less.
The gorgeous set comes in a few other colour ways, black, nude and a gorgeous canteloupe (orange) colour I'm dying to get my hands on as it'll be a staple for summer!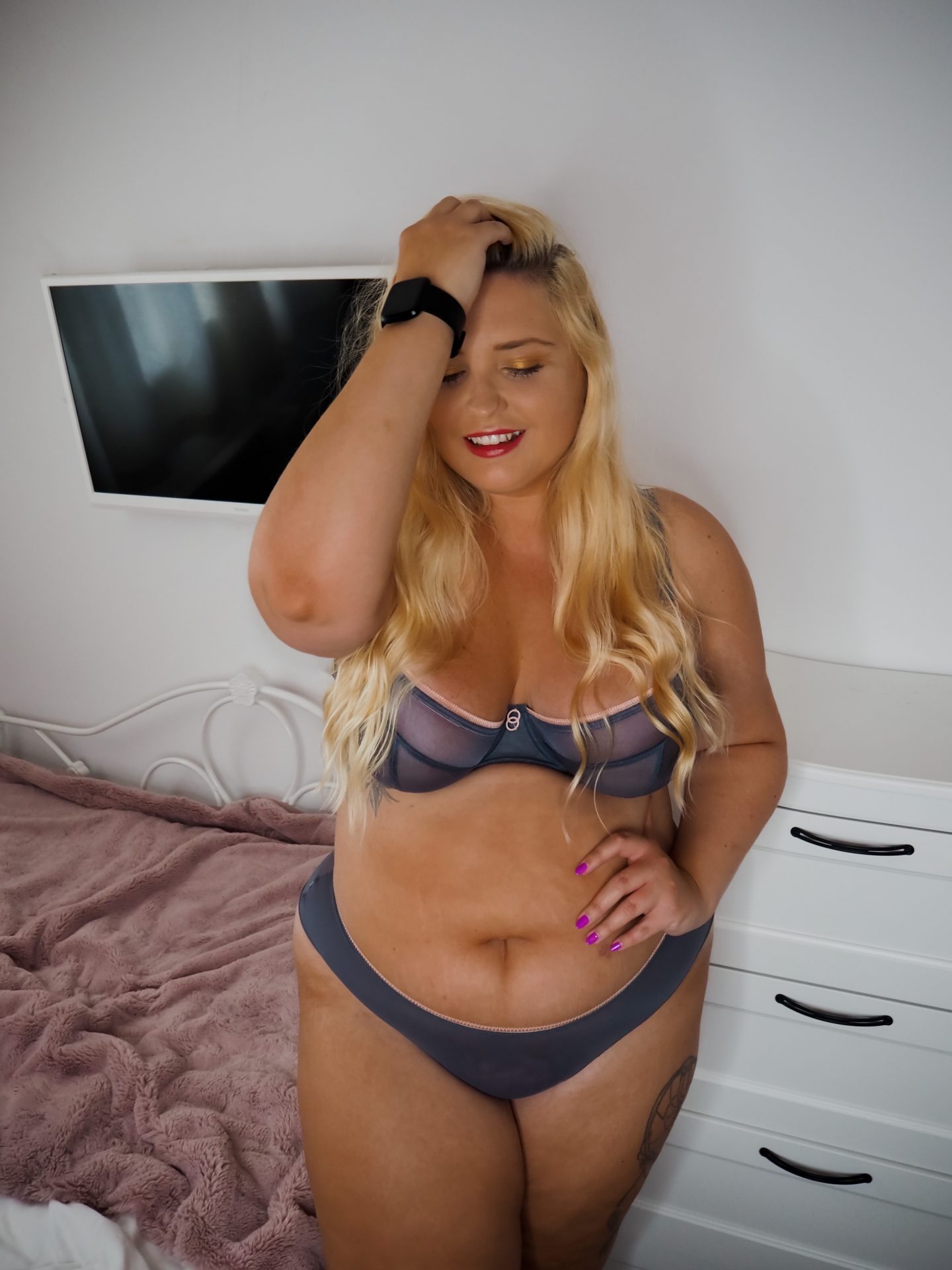 How I Style Lifestyle
The lifestyle plunge shape pretty much goes under any outfit. It gives you a nice smooth shape whilst keeping you supported.
I personally choose this one as my every day bra a lot of the time. As well as wearing it under anything with a plunge or low neckline. It's just so easy to wear.
My Thoughts
From the moment I purchased this bra I've been super impressed. So much so that I also purchased it in the gorgeous lilac colour as well as the slate and pink version. It's a brilliant every day style with a twist of being sexy too.
It keeps you nice and cool during the warmer months as its so breathable. Being a plunge shape its perfect under most outfits
The sizing is spot on in my opinion, like many other Curvy Kate bras I've tried. So take your usual size in this one. If your not 100% sure your wearing the right size, I cant recommend the lovely bra whisperer more for her online fittings.
I've linked all of the colour ways for you guys below!
*This website uses affiliate links, this doesn't cost you anything extra but I may make a small amount per sale.