Hey babes! Welcome back to the fuller bust diaries! Today's entry is all about the Tutti Rouge Hallie bralette set.
Finding fuller bust bralettes is not easy let me tell you. I love a nice comfy bralette that has no wires for lounging around the house.
So when I spotted Tutti Rouge bralettes on ASOS I couldn't not try one! They just looked so stunning!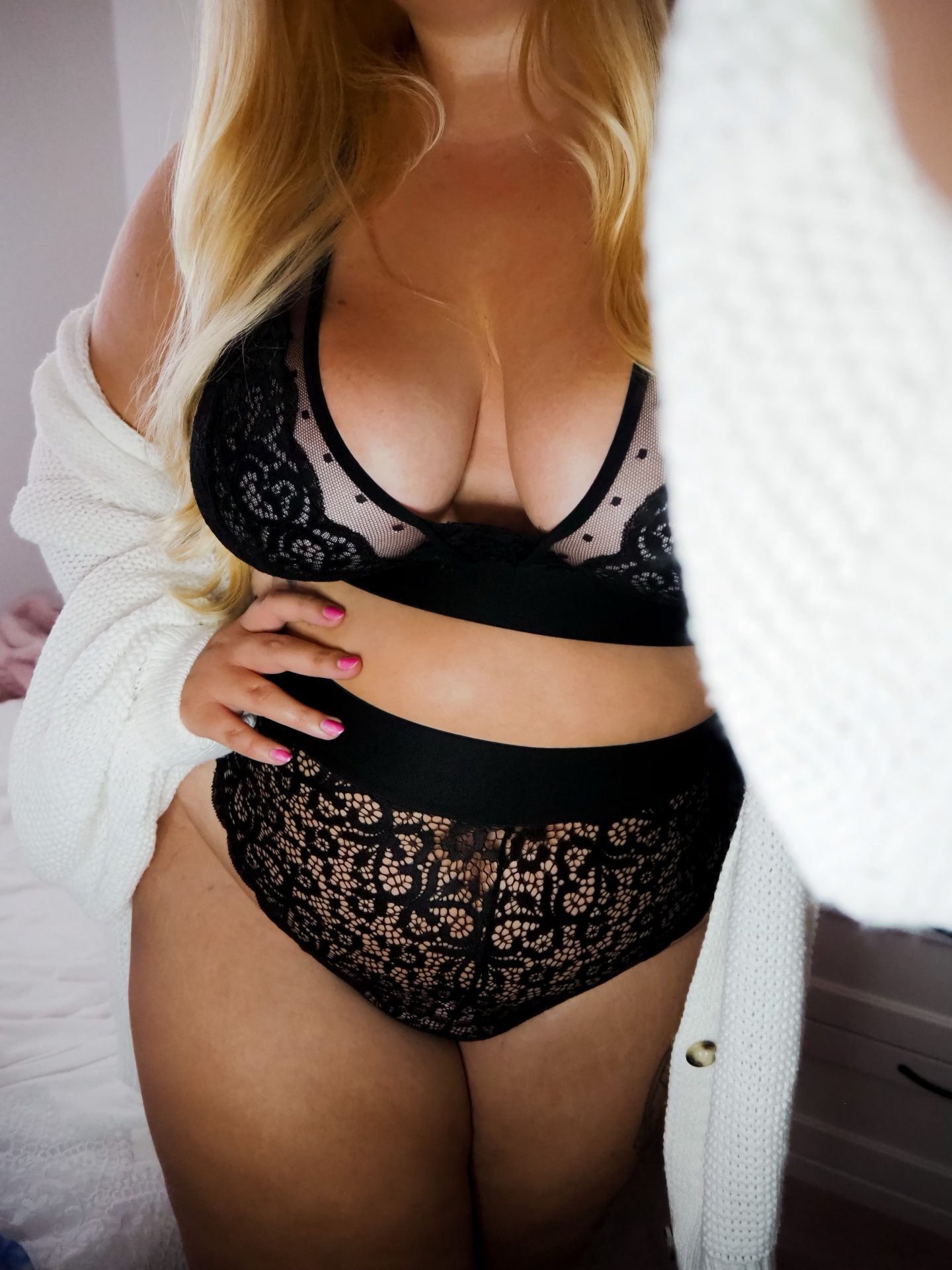 The Hallie Bralette Set
On first impressions the Hallie set is gorgeous, made of lovely lace and felt lovely. I feel in love with the design, the gorgeous heart detail on the straps and couldn't wait to see if it worked for me!
I ordered the 34FF-G in the hopes it would be big enough. And I really really wanted this bralette to work for me, it's not very often you find gorgeous bralettes that go up to bigger cup sizes. Now It fits okay. But I would have much preferred to be able to get a 34G-GG as those are the sizes I fluctuate with dependant on design of the bra.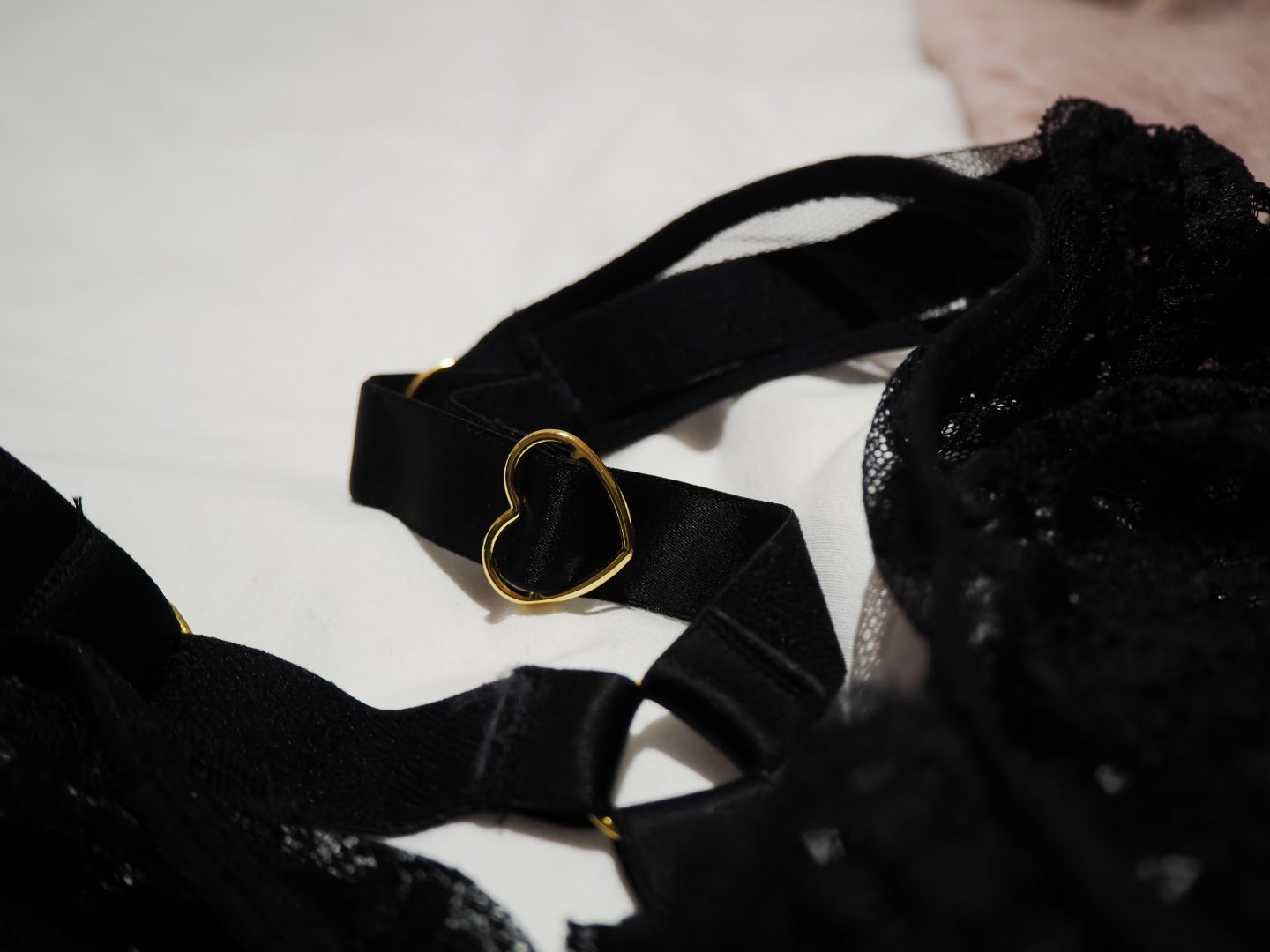 As pretty as this bra is I couldn't quite get my head around how the back fits. I found it a bit of a pain to try and put on as the elastic back band wasn't very stretchy, especially not for something that should fit up to a G cup. It was a pain to actually get over my boobs. Once on I actually found that the back was actually too big as it rides up on the back.
It's a shame really as if the band was actually stretchy like the bottoms are or if it maybe had a back fastening rather than a pull on style, it would have fit great around the back. Unfortunately I don't think if I got a back size down it would fit as the cups only just fit in a 34G and a 32FF-G the cups would be smaller.
I also found that the cups weren't quite supportive enough for my boobs. I'm aware bralettes don't tend to be as supportive as wired bras are but it would have been nice to see a bit more support there. I also noticed that on the model the cups cover a lot more of the breast tissue, which again if it came in a slightly bigger cup size I think it would have fit great.
As for the pants I couldn't fault them. They are so super comfortable, made out of gorgeous soft lace. I mean they just look fabulous on!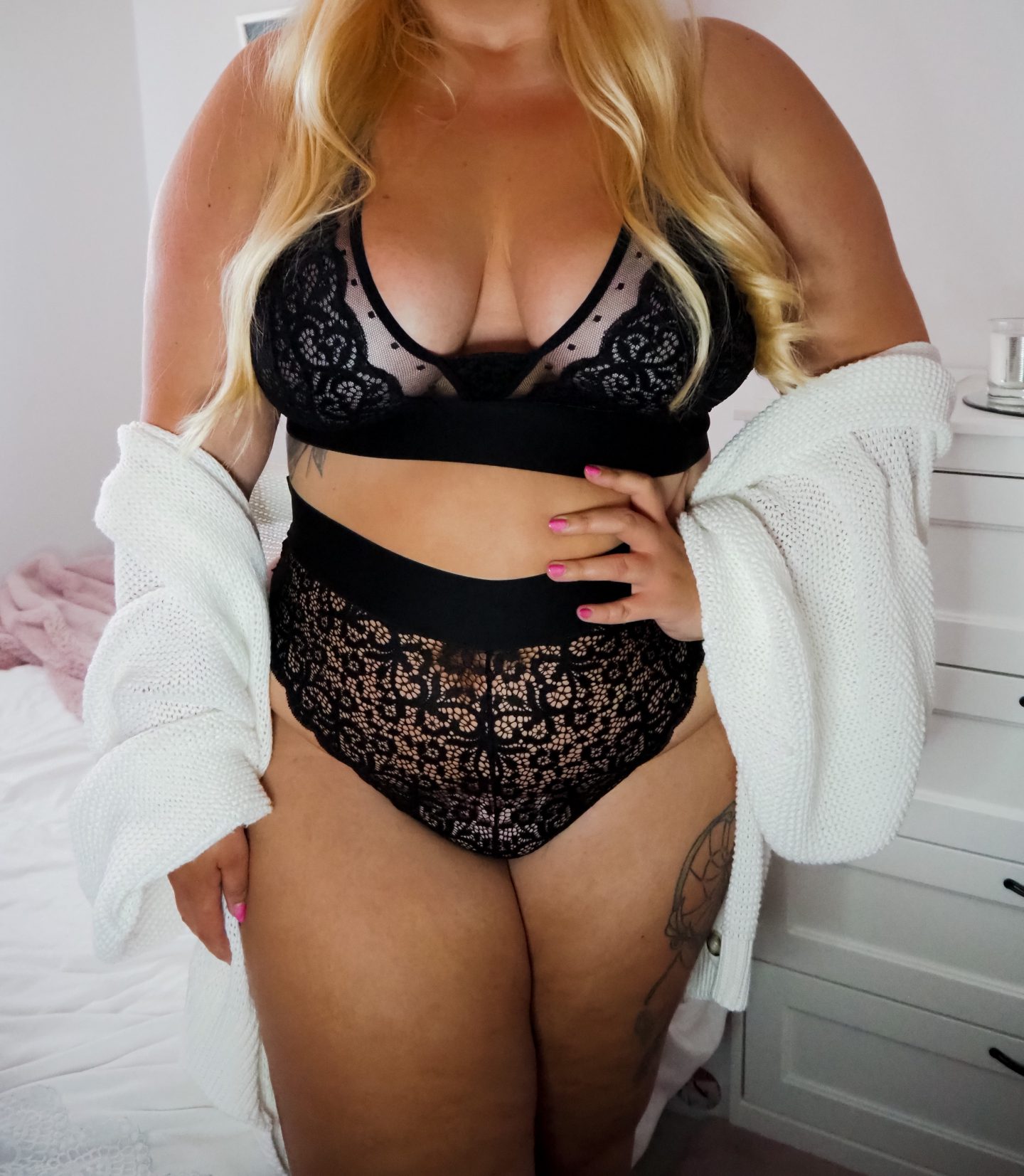 Overall Thoughts
I don't think this one really works for me unfortunately. Honestly I wish it did, I mean I really wish it did because it really is stunning! If you were a smaller cup size it would work amazingly for you. Especially for a lounging bra or for the bedroom.
Personally I think that I wouldn't be able to wear this for very long. As my boobs would possibly fall out of it if I moved around too much. Partly because the back was just a little too big and not supportive/stretchy enough for my boobs. And partly because the cups just weren't quite big enough for my boobs.
I'd love to see tutti rouge do more bralettes. But ones aimed towards G cups and upwards with a little more support and maybe a back fastening rather than a pull on size! Only time will tell!
Have you tried any bralettes from tutti rouge? I'd love to know your thoughts in the comments!
You can buy the Tutti Rouge Hallie set here.
*This website uses affiliate links, this doesn't cost you anything extra but I may make a small amount per sale.